Airbus ECA cover back on 'case-by-case basis'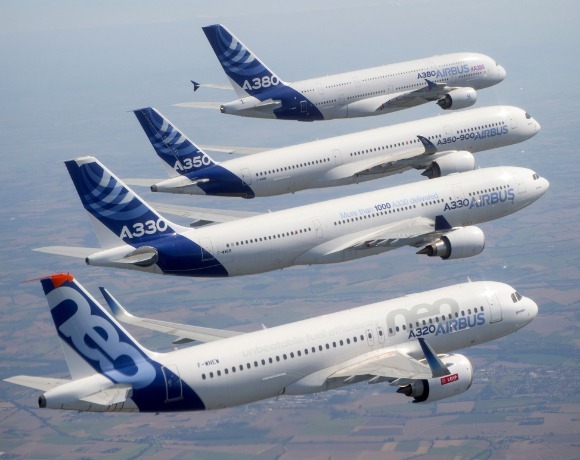 In its latest financial statements released yesterday, Airbus has announced that it has come to a working agreement with French and UK export credit agencies (ECAs) to resume export credit supported aircraft financing in 2018.
"Airbus and the ECAs have now reached agreement on a process under which we are able to resume making applications for ECA-backed financing for our customers across the group on a case-by-case basis," the group reported. The company further anticipates a return to ECA cover in 2018 "for a limited number of transactions."
The move is hesitant first step towards full re-authorisation but indicates that the ongoing investigations into irregularities in the way Airbus has applied for export credit, may be drawing to a close. However, further investigation by US authorities cannot be ruled out.
European ECAs have been closed to Airbus since 2016 when the manufacturer self-reported misstatements and omissions relating to information provided about its use of third party when making for export credit applications for Airbus customers. In August 2016, the UK Serious Fraud Office (SFO) opened a formal investigation, which was soon followed by France's Parquet National Financier (PNF). The two agencies have been cooperating.
According to a UK export finance spokesperson, UKEF has worked with the French and German export credit agencies to develop an "extended due diligence framework" under which they will assess applications for export credit support from Airbus.
"We will continue our clean up of the compliance issues," Airbus CEO Tom Enders told investors in an earnings call. "At the same time, we will build a more robust ethics and compliance system in the company."
But its not all good news. While Airbus says it is cooperating fully with European authorities, the company has indicated that US authorities have requested information "relating to conduct forming part of the SFO/PNF investigation that could fall within US jurisdiction." This could pave the way for the possible opening of legal proceedings in the United States.
Airbus fully anticipates that the investigations could lead to significant financial penalties from European authorities if serious wrongdoing is discovered, as well as civil claims or claims by shareholders against Airbus, and limitations on the eligibility of group companies for some public-sector contracts. The last one in particular could negatively affect the groups defence business.
The Ishka View
The news will be welcomed by widebody customers in riskier jurisdictions who rely on ECA support even in an aircraft finance market characterised by high liquidity. The success of the private insurance product AFIC in support of Boeing transactions is instructive in this respect. AFIC has been active in supporting financing for Boeing twin-aisle aircraft (see Ishka's earlier report: "Not an EXIM replacement"- Bob Morin explains AFIC.)
Luckily for most customers, there has been little difficulty in securing favourable aircraft financing in recent years.
Airbus is already set to lose its well-respected CEO, Tom Enders who will stand down in 2019 as part of a clear-out relating to the investigations. However, a resumption in ECA support will mean that Airbus customers could soon have the full spectrum of aviation financing options available to them once again.