Airline Credit Profile: What is at stake in Air Europa's pending IAG takeover?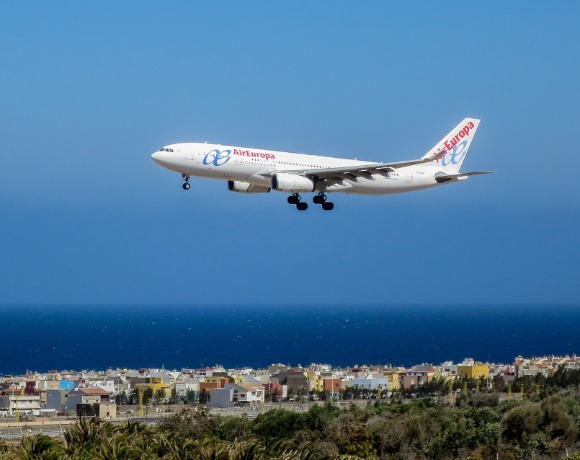 The European Commission has recently opened an in-depth investigation into the proposed IAG – Air Europa merger, adding uncertainty to IAG's latest consolidation bid. In its preliminary findings, the Commission highlighted concerns around the transaction's potential antitrust violations on both the domestic and international air transport segments in Spain. Iberia's takeover of Air Europa would mean that IAG group of airlines along with Iberia and Vueling would dominate the domestic market with a 73% capacity share by seat numbers. Ishka reviews, in today's Airline Credit Profile, how Air Europa got to this point and the importance of the proposed transaction to its future.
The Ishka View
While some of the other proposed pre-COVID airline M&As (Jeju Air & Eastar Jet, Air Canada & Air Transat or Asiana & Hyundai Development) have fallen through due to COVID, both IAG and Globalia appear keen to ensure the transaction does happen. The fact that all parties have persisted and have formulated a new deal suggests both still see it as a win-win despite the COVID crisis. The Spanish government has also been involved and has extended financial support to both Iberia, and more critically, Air Europa (see Insight: 'Covid-19 bailouts: Aeroflot aid swells to $1.9bn, Air Europa to surpass $700m'). The Globalia-owned airline entered the crisis on a much weaker financial footing and is understood to have struggled to honour its obligations. Although modestly profitable before the crisis, as one of the relatively smaller operators in the crowded Western European air transport sector with no direct alignment with any of the major airline groups, Air Europa's competitive position is weak. In the absence of the IAG transaction, it is not entirely clear if Globalia or the Hidalgo family have the necessary resources/intent to recapitalise a business that has endured the worst crisis ever to affect the airline industry.
Click here for the full Airline Credit Profile report on Air Europa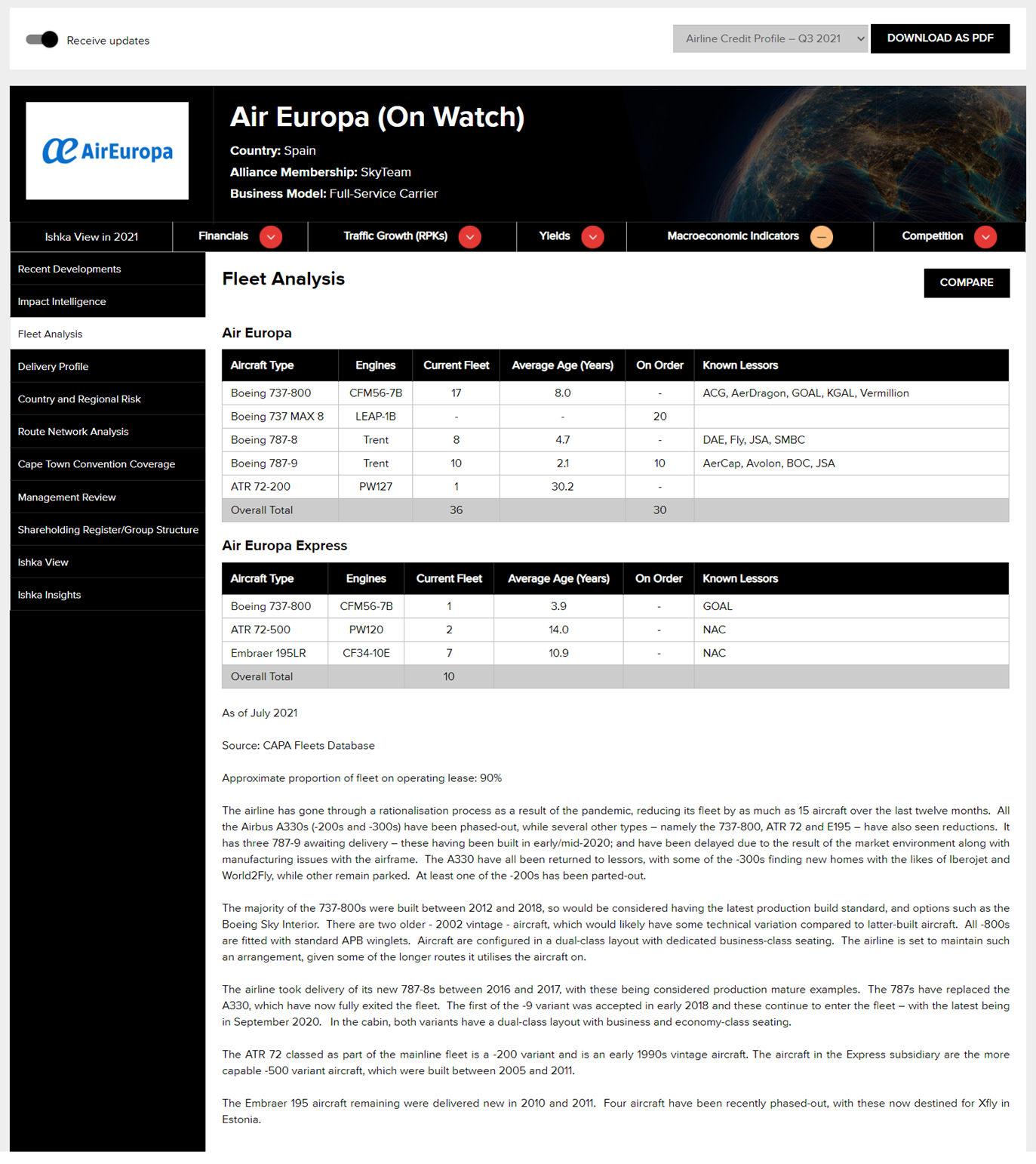 Click here for the full Airline Credit Profile report on Air Europa
This is one of the 150 odd airlines Ishka covers as part of its Airline Credit Profile service. Email [email protected] to learn more about the other airlines we cover and to get our holistic view on airline creditworthiness.