Tuesday 1 March 2022


Russia's invasion of Ukraine sets off devastating new impacts for aviation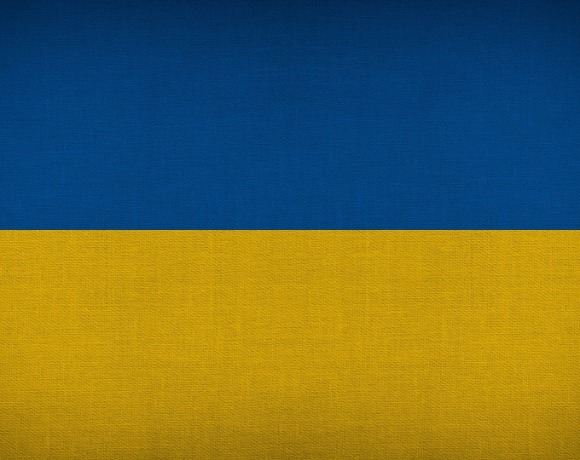 The Russian invasion of Ukraine and its violent escalation in the past week has precipitated a swirl of retaliatory measures from around the globe, many of which have a devastating significance for aviation. As many of these measures are unlikely to be reversed in the near-term, they will continue to have major ramifications for the aviation industry in the coming weeks and perhaps longer.
Estimating how long these effects may last is difficult at this stage, and their impact on global aviation is clearly secondary to the human tragedy unfolding in Ukraine. However, in the interest of informed decision-making, Ishka has decided to assess some of the most direct consequences for commercial aviation.
Foreign-owned aircraft in Russia
As covered earlier this week, the exposure of non-Russian lessors to Russian airlines is significant. Over 780 commercial airliners in Russia are on operating lease, of which almost 300 are understood to be managed by six of the major Western lessors. Most of these Western-owned aircraft will now have to be returned to their respective owners following the EU sanctions introduced on 26th and 27th February, which prohibit the leasing, insurance, repair, maintenance and sale or transfer of aircraft in Russia (see here, here and here for details of these sanctions). Lessors have a deadline of 28th March 2022 to retake aircraft under contracts concluded before 26th February – that is, if they can actually access the aircraft.
Three major lessors, AerCap, BOC Aviation and Aircastle have already said they would cease leasing activity with Russian airlines. About 5% of AerCap's fleet by net book value was on lease to Russian airlines at the end of 2021, while BOC Aviation said it owns 18 aircraft representing 4.5% of its owned fleet based in Russia, with a further aircraft in its managed fleet. Aircastle as of 30th November 2021 had approximately 6% of its fleet by net book value on lease to Russian airlines. A fourth lessor, Avolon, reportedly managed to get control of a Boeing 737-800 (VQ-BTC) while in Istanbul, news agency TASS and Ch-Aviation reported on 28th February.
As for aircraft ABS, a list produced by Kroll Bond Rating Agency (KBRA) highlighted 14 transactions with over 10% of their portfolio by value on lease to Russian carriers, including three at 21%: Carlyle Aviation's AASET 2019-1 and Castlelake Aircraft Structured Trust 2021-1 and 2017-1R.
Russian news agency TASS reported on 28th February that a foreign lessor has already recalled three B737-800s from Aeroflot LCC subsidiary Pobeda. According to the report, one aircraft was repossessed in Istanbul – Avolon-owned VQ-BTC. Other reports suggest a Nordwind B777-300ER at Mexico City, an Aeroflot A321 at Geneva and an Aeroflot A320 at Amsterdam are detained or unable to return to Moscow.
The Ishka View: It appears technically possible for non-EU lessors to continue leasing aircraft into Russia, but with most of the aircraft leasing industry (including Chinese entities) relying on Irish subsidiaries to manage their assets, the sanctions imposed by Brussels are likely to affect most lessors. Lessors have had a few weeks to prepare for possible sanctions, but there were expectations until now that state-owned airlines would be the ones targeted, not Russia as a whole. For instance, Air Lease Corporation (ALC) in an earnings call on 17th February noted as an alleviating factor that none of their Russian lessees are state-owned.
Among those looking to take back aircraft, agile moves outside of Russian jurisdiction like the Istanbul repossession may be – or may have been – one of the easier tactics. However, most foreign-owned aircraft needing to leave Russian carriers are stranded in Russia.
As such, the aviation industry is now contending with a big problem: hundreds of aircraft suddenly without an operator and parked in a jurisdiction with no easy access. Provided that eventually lessors can access the aircraft, they will face a decision: to try to remarket them or to store them in Russia in the hope that they could be eventually (if sanctions are lifted) leased back to their original operators. In the meantime, there has been some speculation that Russian airlines could exercise purchase clauses in some leasing contracts, but besides this being unpracticable for distressed airlines, it is also forbidden under EU sanctions.
Two alleviating factors in aircraft repossessions is that foreign-owned commercial aircraft in Russia are generally registered in a third jurisdiction like Bermuda, and Russia is a party to the Cape Town Convention signatory. But with tensions – and sanctions – still escalating at either side of Russia's western borders, lessors have bigger things to worry about, from the medium and long-term condition of their aircraft, to their remarketability Depending on the levels of friction that might evolve between lessee and lessor, everything from a lease return by the book to the cannibalisation of leased aircraft to support wider operations are potential outcomes.
Western-built aircraft in Russia
Approximately three-quarters of commercial aircraft in Russia were built in either the EU, US, or Canada. Western-built aircraft owned by Russian airlines, Russian lessors or lessors not impacted by the EU restrictions on leasing (provided there are any) will also be impacted by restricted access to European MRO services and EU and US-linked spare parts, both of which are covered by sanctions.
EU restrictions on spare parts for aircraft have attracted the most attention, but law firm White & Case also notes that among the US export restrictions introduced on 24th February by the Bureau of Industry and Security of the US Department of Commerce, there are some restrictions expected to limit Russia's ability to obtain necessary aircraft components (parts and components under ECCN 9A991.d). More sanctions could apply soon to aircraft built in the US or other jurisdictions.
The Ishka View: Airlines in Russia probably have at this stage an inventory of parts to support aircraft during typical AOG technical events – at least for a few weeks. But depending on the level of spare parts already in-situ, and on other maintenance provisions, Russian airlines may only be able to continue operating Western-built aircraft for a short while.
SWIFT and payment restrictions
The exclusion of several Russian banks from SWIFT, the world's dominant interbank payment system, is another hurdle for payments from Russia to other countries, and one that lessors were preparing to face – that is until all EU-linked aircraft leasing activity became restricted by sanctions altogether.
As early as mid-February, Avolon was reported to be looking at alternatives to SWIFT for payments related to its "fewer than 20" aircraft in Russia, with CEO Domhnal Slattery telling Reuters that they were focused "on ensuring how do we get around that from the payment of our rentals perspective."
The Ishka View: Lessors besides Avolon are likely to have made similar preparations, and while SWIFT restrictions may be a second priority to the overwhelming task of retrieving aircraft, it could impede the payment of overdue rental fees. It is unclear at this stage how many other non-EU-linked aircraft lessors will (or can) continue leasing to Russian airlines. If there are any, the SWIFT payment blockade will be one of the hurdles they need to overcome.
Ruble depreciation and Russian economic impact
The stark impact of Western sanctions and the war on Ukraine have caused the Russian ruble to devalue, losing a quarter of its value on Monday alone. The EU has also prohibited transactions with the Russian Central Bank or any legal person or entity acting on its behalf, effectively blocking the bank's access to foreign reserves and limiting its ability to prop up the currency.
For Russian airlines, the consequences of the ruble depreciation will be severe. State-owned Aeroflot, the largest airline in Russia, has reportedly undergone stress tests in preparation for sanctions including currency depreciation, but a recent report by The Bell citing government sources suggests that the results of those tests and reality may differ. "Everyone reports cheerfully, but in private conversations they say it's a disaster," one of the sources said.
The Ishka View: Despite Russian rhetoric, the depreciation of their currency and the severe impact on the economy will have a damaging impact on the financial health of Russian airlines as well as ordinary Russians. Even if international air travel becomes accessible to Russians once again, unless the ruble recovers its value then ticket prices will need to increase to reflect higher dollar fixed costs. This could put air travel out of reach for many Russians.
Airspace closures
The EU, UK, Canada, and several Scandinavian countries have closed their airspace to Russian aircraft as of 1st March, whether through the suspension of foreign carrier permits or restriction of operations to and from Russia. As Ishka goes to press, the EU is also in talks with the US about widening the airspace ban on Russia, while a US Republican lawmaker – US Representative Carlos Gimenez, a member of the House Transportation and Infrastructure Committee – planned to file legislation to ban Russian-operated airlines and private jets from flying in US airspace.
The EU's measure, the most far-reaching until now, prohibits overflight by Russian air carriers or those controlled by Russian entities from landing, taking off, or overflying the territory of the EU except for emergency landings. Airlines operating to and from these countries, as well as numerous others outside these regions, have cancelled flights to Russia.
The tit-for-tat closure of Russian airspace to carriers based in sanctioning countries also reciprocally blocks any flights to Northeast Asia from Europe and Canada and confines them to longer northerly or southerly routes. Two European airlines with a large Northeast Asia destination network, KLM and Finnair, respectively said that alternatives were being sought. Finnair said that while it evaluates alternatives, flights to Japan, Korea and China had been cancelled until 6th March. The airline also withdrew its guidance related to Q1 2022 and the operational environment in H2 2022.
The Ishka View: Sections of the world's airspace have been closed in recent years in connection to war and conflict, such as Syria, Libya, eastern Ukraine, or Yemen. However, the world has not seen reciprocal airspace closure of this magnitude since the Cold War. Russia derives hundreds of millions of dollars in overflight rights from airlines, and while carriers will now cease to incur these costs they will also be faced with having to circumnavigate Russia or reroute traffic via midway hubs, such as those in the Middle East, at additional cost and with higher fuel burn. Outside of Russia, European airlines are arguably more impacted, while the Middle Eastern hub-and-spoke carriers could see an increase in connecting traffic – although the ME3 carriers could also see disruptions to US flights if Russia overflight becomes restricted.
Fuel prices
The conflict in Ukraine has caused oil prices to soar in the past few days to well above $100 a barrel and analysts at Goldman Sachs said in a research note that if Western governments were to impose sanctions on Russian energy exports, prices could go as high as $120 a barrel. The International Energy Agency said on 1st March that member countries had agreed to release 60 million barrels of oil from their emergency reserve to prevent shortfall.
The increase in oil prices will pass through to jet fuel, which has seen prices steadily increase by around 59% over the past year, according to IATA Jet Fuel Price Monitor.
The Ishka View: While fuel price increases are one of the most direct impacts of the current situation, they are also potentially the one that could be reversed the fastest, provided other oil-producing nations increase output. In the meantime, airlines worldwide will experience higher operating costs at a time when many are still working to return to profitability following the pandemic.
OEM supply chains
Titanium supplies from Russia to Western OEMs could be impacted by the conflict, with supply-chain consulting firm AeroDynamic Advisory telling Leeham News that commercial aviation production could even ground to a halt. Russian firm VSMPO is the world's largest titanium sponge producer. A trader familiar with VSMPO told Argus Media separately that while sanctions were not yet affecting metal exports, "if [the crisis] is exacerbated I think the problem could arise from a retaliation [by] Russia on metal exports [in response] to sanctions on their individuals.
"The interesting issue is that Airbus and Boeing are reliant on VSMPO. We know they have already approached competitors because of the political situation," the source told Argus. Airbus also told Argus that geopolitical risks are integrated into its titanium sourcing policies. "We are therefore protected in the short/medium term. The exposure is a mix of Airbus' direct sourcing from the Russian titanium supplier VSMPO and the indirect sourcing (through our Tier 1 suppliers)," Airbus commented.
Separately, Safran told Reuters that it has enough titanium reserves for several months after increasing stocks of the metal since the start of the year.
The Ishka View: At this stage, titanium exports are not an immediate impact but they could become one if Russia retaliates with metal export sanctions. All Western OEMs including Airbus and Boeing say they have a diversified supply chain of titanium – which was actually instigated by the Crimean annexation in 2014. However, even if OEMs can still access titanium through other suppliers, scarcity could drive up prices. In addition to titanium, OEMs also rely on Russia for the supply of other components and avionics which could impact production. Any impact on the production rate could accelerate the return to service of the thousands of existing aircraft still parked up and nominally available for service.
Bans on Russian banks, lessors, and OEMs
The US Department of the Treasury's Office of Foreign Assets Control (OFAC) on 22nd February introduced sanctions for two major Russian financial institutions, banning their US operations or using the US financial system: Corporation Bank for Development and Foreign Economic Affairs Vnesheconombank (VEB) and Promsvyazbank Public Joint Stock Company (PSB). Property and interests of VEB subsidiaries include aircraft lessor VEB Leasing OJSC. Subsequently on 24th February, OFAC added SberBank entities including lessor Sberleasing. SberBank shares have fallen more than 50% over the past three weeks and some of the bank's European assets are reportedly at risk of collapse.
The UK has also announced an asset freeze on six entities including VTB Bank, Rostec (a holding for United Aircraft Corporation, Russian Helicopters, aviation component manufacturer Technodinamika, and United Engine Corporation) as well as specifically on United Aircraft Corporation, a merged entity preceded by Russian aircraft manufacturers Ilyushin, Irkut, Mikoyan, Sukhoi, Tupolev, and Yakovlev.
The Ishka View: Russian leasing firms and aircraft manufacturers have a limited presence in the West as direct providers of aircraft, but industry stakeholders will need to be mindful of the restrictions in place when doing business with them, including aircraft trading.
Belarus and Ukraine
While most eyes are on Russia, one of the world's largest air travel markets and the largest controlled airspace, sanctions and travel safety precautions also affect Belarus and Ukraine. In the case of Belarus, the US has introduced sanctions against Belarusian cargo carrier TAE Avia, formerly known as TransAVIAexport Airlines.
Several aircraft based in Ukraine, either with Ukrainian airlines or the bases of foreign carriers, have been making their way out of the country in recent weeks. The national carrier, Ukraine International Airlines (UIA), received official notification from insurance companies of the termination of insurance in early mid-February. UIA sent five B737-800s to Spain for storage at the time.
Subsequently, on 14th February, Ukraine created a $590 million aircraft insurance fund to keep air traffic active despite the war threat. It is unclear whether the creation of this fund was sufficient to convince aircraft owners to continue operations, but Wizz Air confirmed to Ch-Aviation on 28th February that four of its A320-200s are trapped in the country following the closure of civilian airspace.
The Ishka View: It is unclear at this stage how many aircraft are stranded in either country or affected by sanctions or restrictions, but aircraft owners with Belarussian and Ukrainian exposures have had more time to prepare. Belarussian flag carrier Belavia also returned multiple aircraft to lessors in recent months after Minsk became the target of EU sanctions on their manipulation of migrants, many of which were reportedly flown to the Polish border by Belavia. This left Belavia with a diminished fleet ahead of the Russia invasion of Ukraine.
The Ishka View
Aviation finance stakeholders have every right to pinch themselves right now – the B737 MAX grounding, the Covid-19 pandemic, and now the Russian invasion of Ukraine are some of the largest black-swan events to affect the industry in living memory, and they have all taken place within three years. The medium and long-term economic effects of the Russian invasion cannot yet be estimated but, compared to the onset of the Covid-19 pandemic in 2020, it is perhaps worth considering that we are dealing with hundreds of aircraft, not thousands. It is also worth remembering that these economic impacts, however harmful to the aviation industry and the world economy, cannot remotely compare to the human tragedy unfolding in Ukraine. The best outcome cannot be measured in alleviated sanctions, but in a prompt end to the violence and Russian military aggression.