Malaysia Airlines will survive Mueller's departure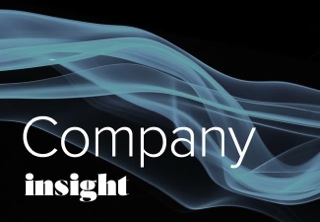 Malaysian Airlines Berhad (MAB) has already undergone sufficient transformation to survive the loss of its CEO, Christoph Mueller, who will leave the airline in September 2016, although it will face fresh pressures for the remainder of this year and the next. MAB has been successful in overhauling its network in-line with demand under its restructuring plans, but continued competition from South Asian low cost carriers (LCCs) will remain a challenge.
Early departure of Mueller
Christoph Mueller's premature departure in September 2016 is a blow to MAB's restructuring efforts. While we understand he will continue to remain on the MAB board, holding a non-executive position, the airline will miss his expertise in day-to-day operations. Mueller had previously successfully restructured Aer Lingus, Lufthansa and Sabena. However, Ishka believes MAB is positioned to recover from this setback. Much of the broad restructuring strategy that Mueller was driving, was already in place even before his arrival. The challenge for MAB will be to find someone who is equally determined to drive through change at the pace set by Muller. In addition, Peter Bellew, MAB's COO, was also recently inducted on the board, suggesting the carrier is keeping its options open in terms of both external and internal candidates to take-over as the CEO.
Right sizing MAB
Ishka believes that the scaling back of economically loss-making European routes, the rightsizing of the employee headcount (down from 20,000 to 14,000), and the overhaul of the fleet composition (see table below), when considered alongside the revised network, the renegotiation of supplier contracts and several other individual restructuring and efficiency projects, will contribute significantly towards lowering MAB's operating expenses and help the airline achieve profitability as planned.
As per Boeing's Current Market Outlook 2015, between 2014 and 2034, traffic between Southeast Asia and South Asia is projected to grow by an average annual rate of 8.9%, by 7.7% within Southeast Asia and by 7.4% between Southeast Asia and China. This lends credibility to MAB's strategy of focussing more on regional routes within Southeast Asia, South Asia and China. However, MAB will have to contend with a significant competitive challenge from the LCCs. Southeast Asia has several leading LCCs namely the AirAsia group of airlines, the Lion Air group of airlines, Tigerair, Scoot, NokAir, Orient Thai, VietJet Air, the Jetstar group of airlines, Cebu Pacific, and many new ones are expected to enter the market including the soon to start Flymojo, an LCC initially supported by the Malaysian Government. MAB will compete directly with these LCCs on its new focus routes. In addition, there are several full-service premium carriers in the region, including SIA, Cathay Pacific, Thai Airways, Garuda Indonesia, Vietnam Airlines and even Malindo Air that are vying for market share in this fast growing market. The success of these airlines, including MAB, will depend on their ability to maximise efficiencies in their operation, optimising capacity and providing high quality service.
Return of long-haul routes?
MAB has returned or parked all of its ageing B777-200 fleet, but has retained the . MAB's decision to acquire 4 new A350-900s on lease that will be delivered starting from 2017, is also part of 'right-sizing' the fleet. The airline is considering adding two more A350s. This suggests that eventually (once the initial profitability targets are met) MAB may go back to operating more long-haul routes. By building a fairly strong regional network in the next 2-3 years, it can leverage its short-haul strength to feed its long-haul or medium-haul network in Asia-Pacific or even Africa. In the meantime, it remains to be seen how MAB deploys its long-haul fleet especially considering the fact that it has recently entered into a codesharing deal with Emirates under which the Dubai based carrier will service most of MAB's European traffic from Kuala Lumpur.
Back to black
MAS (as it was then) was delisted from Bursa Malaysia in late 2014 and as a result, its financial data and operating performance is not currently publicly available. While the airline has taken steps in the right direction to right size its operations in-line with demand, we wait to see whether this translates into consistent profitability. While the industry as a whole managed to post record profits in 2015 (and is expected to continue to do so in 2016 on the back of lower oil prices) MAB has not been able to completely leverage the fall in fuel prices to its advantage, as a result of the significant depreciation (30%) of the MYR against the USD in the past 18 months. 60% of MAB's income is in MYR while nearly 50% of its expenses are denominated in USD and as a result any gains from the lower oil prices have been erased by currency depreciation. However, there is hope - the Malaysian Reserve recently published excerpts from an internal letter written by Muller in which he says that MAB managed to post a monthly net profit in February 2016. This monthly profit follows months and years of losses. This is a positive development for MAB and inspires confidence in the steps taken so far.
Image makeover – biggest challenge of all
Apart from cost cutting and network optimisation, one of the biggest challenges facing MAB is to rebuild its image following the two catastrophic disasters of MH370 and MH17. The B777-200 that disappeared over the Indian Ocean in 2014 has still not been recovered even after two years of searching, makes it a challenge for the airline to instil trust amongst some of its prospective flyers. While the airline has taken steps to renew its product and offerings, more needs to be done to support the restoration of credibility in the brand.
Scenario Analysis
While MAB is gradually improving its position, Ishka sees two possible scenarios that could impact MAB's return to profitability.
Scenario I: Christoph Mueller recently highlighted that there may be overcapacity in the Asia-Pacific market "by a factor of 2" as carriers have ordered more aircraft than they actually need. Boeing projects traffic growth in the Asia-Pacific region to be around 6% p.a. over the next 20 years, making it the largest air travel market in the world. However, if this growth fails to materialise and slips to less than projected volumes, then the significant capacity building in the region will become overcapacity, and could negatively impact MAB's path to recovery and profitability.

Scenario 2: While MAB was unable to leverage the fall in oil prices as a result of the depreciation of the MYR, a scenario of a rise in oil prices along with a depreciated MYR could make it more difficult to achieve MAB's profitability. If oil prices rise and the MYR remains weak against the USD then the struggle to be profitable will continue.
The Ishka view
MAB has benefitted from material government support but the danger exists that the government may be forced to impose more haircuts if it cannot foresee profitability in the next five years. Given MAB's ambitions to adopt the regional model, investors focus would lean towards the narrowbody aircraft fleet. MAB has the immediate challenge of finding a new CEO to take-over from Mueller. If MAB were to increase capacity more quickly than planned, then this might suggest that the existing roadmap for the airline has been altered which would be of concern.
MAB is heading in the right direction, despite the fact that the local economies, the LCC market and the growth in capacity are making the operating environment difficult, not just for MAB but for other major carriers in the region.
More related insights: