Young operator analysis: Canadian Jetlines' leasing plans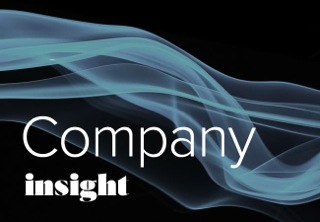 Canadian ultra-low cost carrier start-up Jetlines has plans to operate up to 40 aircraft over the next eight years and disrupt the Canadian aviation market currently dominated by Air Canada, and to a lesser extent Westjet.
Jetlines is in the licensing application process with the Canadian Transport Agency (CTA) and requires CAD50 million (USD38 million) in order to launch. Of this amount CAD27 million (USD20.9 million) is needed to satisfy the CTA's Stage I (Financial Fitness).
The carrier has struggled to raise the necessary financing from Canadian investors. The lack of available domestic financing for a new Canadian carrier has been an risk predicated by the Canadian government in its 2016 report Pathways: Connecting Canada's Transportation System to the World. However, Jetlines does have an undisclosed European equity fund willing to invest the necessary amount.
To secure foreign backing Jetlines has lobbied the Canadian government for an exemption to the limit on the current foreign ownership rules of 25% to 49%. The issue now for the airlines is whether, and when, the Canadian government will grant the necessary exemption.
Canada has agreements in place with the European Union to allow 49% foreign ownership, but has yet to implement the relevant legislation. The move to liberalize Canada's foreign ownership rules appears to be very slow moving. The government has had several reports calling for an increase to the foreign ownership limits, which it has so far resisted. One thing which is in Jetlines favour is that rival airline Enerjet also asked to be exempted from foreign investment cap, which will add pressure on the government to respond to foreign ownership rules. However, in a similar vein, investors in Jetlines rival, Winnipeg-based operator NewLeaf Travel have opposed the exemption move. South Beach Capital Partners, an investment group formed by Manitoba First Nations indigenous peoples, agreed a financial stake in NewLeaf Travel in June 2016. The Ishka View is that a Jetlines exemption could be granted as it follows existing Canadian legislation with the European Union, but that a prolonged delay by the government over the issue could deter the firm's foreign investors.
A gap in the Canadian market

Speaking with Ishka, Jim Scott, Jetlines' CEO explains that there is currently a market gap in Canadian air travel for a new carrier. He points out that Canada is the last G7 country not to have a dedicated low-cost carrier. He also claims that the carrier has identified 170 routes appropriate for an ultra low-cost carrier and expects a 16% return after reaching six aircraft.
"We did have a dedicated low-cost carrier with WestJet, which was very successful, but it has since changed its model to become a hybrid carrier now. There is now no one who is dedicated to the discount market for prices. We have done the analysis we think there is a market of about 10 million passenger trips per year that is not being exercised because of high pricing but also that the hub and spoke system has excluded some airports especially that are in close proximity."
The company is initially going to be focused on a series of routes in Western and Eastern Canada from its base in Vancouver, Hamilton near Toronto and a secondary base of out Winnipeg. The company eventually plans to include routes to Canadian cities including Edmonton, Winnipeg, Ottawa, Kitchener-Waterloo, and Halifax, as well as US cities such as Anchorage in Alaska and Reno in Nevada.
Costs

Jetlines has already raised USD3 million in seed capital to do the initial work for an application for the carrier. The CTA states the firm requires a capital buffer of CAD27 million to pass the CTA's Financial Fitness bar that ensures a new airline can operate its schedule without flight cancellations. However, Jetlines business plan is for CAD 50 million. "This amount would be necessary in order to bring all the airlines online without them being dependent on earnings and have the aircrafts' routes subsidized for six months which is prudent," states Scott.
Fleet plans

Jetlines initially made headlines with an order of five 737 MAXs- 7s in December 2014 with options for a further 16 aircraft. Scott explains that the firm has an eight-year business plan that will see the carrier begin with six aircraft and expand by five aircraft per year up to forty aircraft by the firm's eighth year. The carrier plans to lease up to 16 737-700s. Jetlines is planning to initially lease six 737-700s in its first year of operations on five–year leases (for the 10–year old aircraft)
Once the exemption is granted the carrier will need six months before it can go operational with its first two aircraft. Scott estimates that each aircraft will cost just over CAD1 million for the first year as it introduces these aircraft into its fleet. "We are allocating USD150,000 (CAD200,000) per month for the leasing of 737-700s and looking at 3-4 months of deposits per plane. With bringing airplanes in and refurbishing them and putting lease deposits down you are well over CAD1 million – CAD2 million per airplane we introduce to the fleet and we have plans to bring six airplanes into service in our first year. In our capital plan all of that will come from raised equity it does not come from earnings as you need to create scale."
Scott estimates that the firm will break even at four aircraft and will make a profit with six aircraft. The firm is seeking 10-year old 737-700s from lessors, which fits its routes better, and is aiming from standardization of the aircraft from the lessors. The carrier has also placed an order for five 737 MAX-7s in December 2014 which includes purchase rights for an additional 16 737 MAXs. Deliveries for the aircraft are due in 2021.

The Ishka View
Jetlines' future depends on whether it can receive a government exemption or not. If the Canadian government grants Jetlines its exemption to 49% foreign airline ownership, its key European lead investor is more likely to participate knowing that its voting shares will not be diluted when other foreign investors buy into Jetlines. The Ishka View is that the government is likely to grant an exemption to Jetlines given that an exemption follows the spirit of existing Canadian legislation with the European Union and that Jetlines' case has fairly vocal political support. However, there is a significant risk that any prolonged government delay in granting an exemption may deter its key investors judging by comments made by Scott to other media outlets.

What impact does this have for airlines?
Jetlines has a coherent business plan and willing investors. If the airline is granted its exemption it could be a potential threat to Enerjet's ambitions to expand as a low-cost carrier. It could also put pressure on airfares from WestJet, depending on its routes choices, but is unlikely to have any significant impact on Air Canada for several years given the limited competition on existing routes.

What impact does this have for lessors?
Several lessors have already approached Jetlines with aircraft proposals. If Jetlines receives the exemption, then it is likely more lessors may attempt to pitch aircraft to the airline but the carrier is likely to have selected its key leasing partners for the first year of its operations.
More related insights: