H1 2016 AerCap review: Lessor targets $1bn of aircraft sales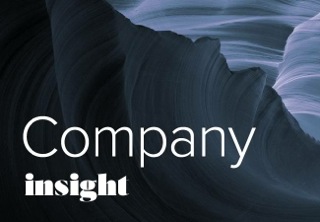 AerCap posted another strong quarter in H1 2016. All key financial metrics including operating margins, net profitability and liquidity remain robust as of June 2016. The lessor is in the process of selling its older fleet and is inducting younger aircraft into its portfolio. It sold $1 billion worth of aircraft in the first half of 2016 and plans to sell a further $1 billion of aircraft during the second half of 2016. AerCap, like many of the larger lessors, is aiming for a younger fleet. The lessor's exposure to the Turkish market is a concern, but AerCap stresses the strength of THY as a credit, its primary lessee in the country.
Financial summary for AerCap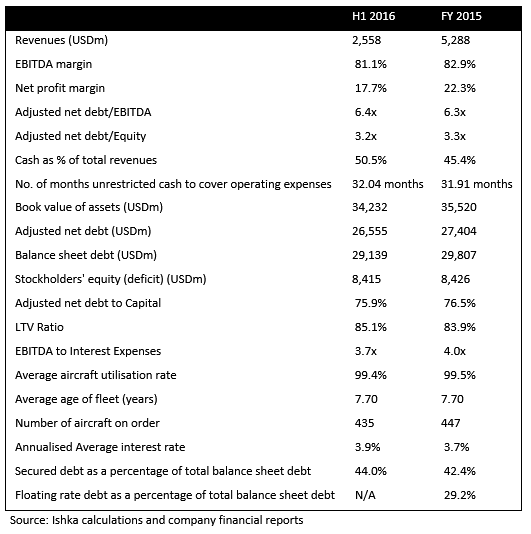 Key highlights from AerCap's H1 2016 earnings call

AerCap states it will continue to rationalise its fleet portfolio by selling older less efficient aircraft – "$1 billion aircraft sales are lined up for the second half of 2016: "We continue to prune our portfolio of older and less efficient assets with the sale of 32 aircraft for $630 million." – Aengus Kelly, CEO
AerCap states it has placed 90% of its OEM deliveries and the majority of aircraft coming off lease up till 2017.
The lessor has no plans to increase its debt pile and instead seeks to retain its current leverage: "…we have used excess cash to reduce our debt-to-equity ratio to 2.8 times to 1, achieving a return to investment-grade status with both Standard & Poor's and Fitch" – Kelly
AerCap plans to continue exploring the unsecured debt market and will limit its secured debt to 30% of its total debt.
As AerCap takes deliveries of new aircraft, its liquidity is expected to reduce ($4.2 billion planned CAPEX till H1 2017) "…a high amount of liquidity at the moment that will actually come down overtime as we start to take deliveries some of these aircraft." – Kelly
AerCap expects EPS growth in 2017 and 2018.
Asset related insights from earnings call

The lessor acknowledges that there is some softness in the lease rates for widebody aircraft which "have moved down year-on-year with the movement in interest rates," but Kelly states: "...we don't see anything in the widebody market that's materially changing how we look at the profitability of the company."
AerCap states it might consider pop-up slots only if they are at a discount to contract price.
Market related insights from earnings call

The lessor acknowledges that there are concerns in Turkey, but also highlights the fundamental and operational strength and government backing of Turkish Airlines (among all lessors AerCap is most exposed to the Turkish market). "We are certainly not concerned about Turkish Airlines. We don't see any credit issues there." -Kelly
AerCap views India and Mexico amongst the two strongest markets in the world along with Eastern European countries like Poland, Romania, Bulgaria "Obviously India and Mexico are two of the best growth markets in the world." - Kelly
Russia has started to show signs of recovery "We do see Russia turning the corner for sure at this point." - Kelly
Financial summary for publicly listed lessors