Intrepid and Sky Leasing purchases bode well for more leasing platforms sales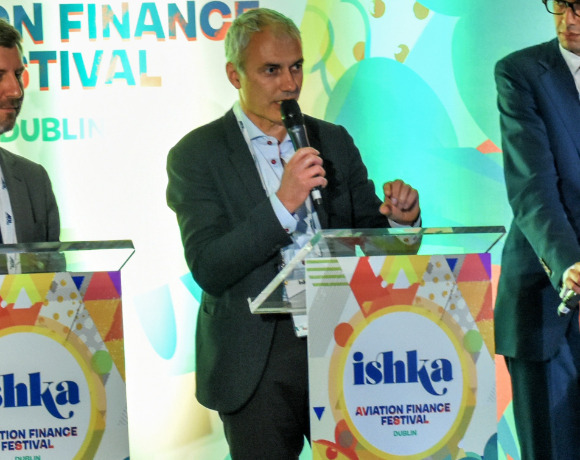 Tighter bank margins and more lessor consolidation were the two themes that dominated Ishka's summer finance festival, held at the Intercontinental in Dublin last week.
Several panels referred to lessor consolidation, unsurprisingly given Goshawk's recent news that it had acquired Sky Leasing's Irish subsidiary, Sky Aviation Leasing International Limited (SALI), and its portfolio of 51 owned and committed aircraft. In the aftermath of the conference Amedeo subsequently announced it has purchased Intrepid.
Panellists concluded that the sale is merely reflective of a leasing industry still in growth mode with many new lessors still seeking to acquire market share and expand their portfolios. Consolidation is still quite slow. One panellist highlighted that the leasing market continues to fragment as more lessors are created. Despite their increasing size the largest lessors actually have a lower market share than they did ten years ago.
However, SALI's sale bodes well for several other aviation finance and leasing platforms rumoured to be up for sale including Nordic Aviation Capital (NAC) and DVB Bank. Delegates stated that many platforms were seizing the opportunity to sell their leasing platforms.
"If you can't sell now when market conditions are so benign, low-interest rates and lots of cheap financing around, then when will you? This is the right time and people who are selling their platforms know that."
On a side note, delegates also discussed whether IAG or even Ryanair would be tempted to acquire Norwegian Air Shuttle and were concerned that the airline's business model was unsustainable. The conclusion from one panellist was that Ryanair was extremely unlikely to acquire the whole carrier or any of its long-haul aircraft but could be tempted to take some of its short-term assets if available. For more on this topic see a related Ishka report (Norwegian plans to divest up to 140 aircraft) or ask for Ishka's recent, and detailed, credit report on Norwegian.

Lower lease rates and interest rates

Lease rates remain low and delegates confirmed that lease rates, especially for sale/leasebacks, are extremely tight. One of the key topics discussed at Dublin was the relationship between interest rates and lease rates. As interest rate reference rates go higher would this force lease rates to rise? The conclusion was that ultimately this would be the case but there is actually only a relatively weak relationship between interest rates and lease rates over the long-term.
One speaker stated that a weak correlation over existed between aircraft rentals and Libor of 0.28 between 1998 to 2009 and an even weaker correlation between rentals and 7-year swap rates of just 0.14 over the same period.
One explanation for this is that lease rates are determined by so many different factors ranging from funding sources, airline demand, the secondary market and fuel prices to the supply of liquidity and the behaviour of the secondary market. As a result, interest rates alone do not determine lease rates. Instead, the current conditions of a proliferation of funding sources and an increasing number of lessors trying to take market shares mean current lease rates are being determined by competitive leasing behaviour.
This was confirmed by a separate panel of aircraft traders which confirmed that aircraft trading volumes were up, and while they did not expect they consistently break records every year they did expect trading volumes to remain very high for at least the next two years.
The Ishka View
A lot of the chatter around the sidelines of the conference was on how different leasing platform sales were performing. The news of Sky Leasing's SALI sale, and now Intrepid is just the first of several leasing platforms sales scheduled to close this summer. For more information about the Amedeo and Intrepid merger see a seperate report: Intrepid: what exactly have Amedeo acquired? Financiers are still waiting to see what happens to DVB Bank which is rumoured to be starting the formal process of receiving bids soon. Funding is still plentiful and cheap in this market for aircraft assets, while the appetite of existing platforms, and other investors, to acquire leased aircraft remains high.
One question that did crop up at the conference inevitably was whether the industry was at the top of the cycle or not. In Ishka's view, the first casualty of the end of the cycle is likely to be the secondary market. In fact, delegates confirmed that the level of aircraft trading remains active and Ishka perceives little or slow-down over the summer. See related Ishka Insight: (Lessors insist buyers take 'the sweet with the sour' with aircraft portfolio trades). Part of the reason has been an active ABS market buying portfolios of leased aircraft. Sources at the conference confirmed that the ABS market was still active, even if "aviation still only represents a tiny speck of the total ABS market" as one speaker summarised.
More related insights: