Wednesday 24 October 2018
Exclusive: Toby Bright picks internal successors to lead JSA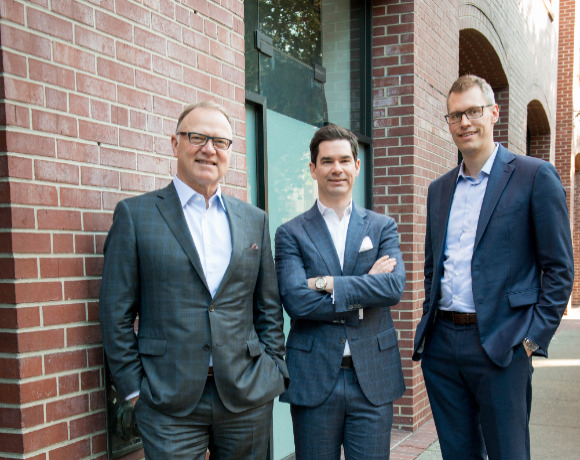 Jackson Square Aviation (JSA) president and chief executive officer, Toby Bright, has announced he will retire from the US aircraft lessor and has named the two senior JSA staff taking over the lessor's leadership.
Bright plans to retire at the end of the year. Kevin McDonald will become CEO and Chris Dailey will become JSA's president and chief commercial officer. Both positions are effective January 1, 2019. McDonald is currently JSA's chief investment officer and Dailey is JSA's chief marketing officer. Both McDonald and Dailey have been with JSA since the company began in 2010.
McDonald who will be based in San Francisco will assume control of all JSA's day-to-day operations and internal processes including JSA's finance operations, risk department and legal department.
Dublin-based Dailey will oversee all customer-facing activities including aircraft trading business as well as manage JSA's manufacturer relationships.
An internal pitch
When Bright took the JSA CEO job in 2016 he agreed to lead JSA for two years before retiring and was convinced to stay on for an additional year. Ishka understands McDonald and Dailey, aware of Bright's planned retirement, pitched a joint management structure in which they would divide senior responsibilities between themselves to Bright and JSA's parent company Mitsubishi UFJ Lease & Finance Company Limited (MUL). MUL did look externally for candidates but were sufficiently impressed, says Bright, to agree to their proposal to divide the leadership duties between them.
McDonald and Bright previously worked together at Pegasus Aviation Finance Company while Bright hired Dailey as part of JSA's marketing team soon after the company launched. Bright states McDonald, an ex-banker by training, had helped shape the basic strategy of the company from the very start and was the driver behind JSA's aircraft disposal sales strategy.
Dailey says Bright's leadership has left JSA in a "very good place". "It's about quality over quantity. Toby has built JSA into a well-liked firm and respected firm. We are a customer-focused global company with strong risk management functions."
Bright, 65, will stay with JSA for an additional year in an advisory capacity to help but tells Ishka he plans to move back to Seattle and spend his time, hiking, snowboarding and flying his personal aircraft which includes a 1942 Boeing Stearman, a Cessna 180 and a Cessna Floatplane. "I own a few airplanes and never get time to fly them. I am looking forward to getting in as much as flying as possible."

Quality over quantity
After JSA's recent order for 30 737 MAX 8s at the Farnborough, the lessor now has 210 owned, managed, and committed aircraft and, based on July 2018 numbers, an average aircraft age of 3.1 years. In an earlier Ishka report this year, with Toby Bright and JSA's chairman Naoki Sato outlined plans for the lessor to increase its portfolio to between 250-300 aircraft by 2027 and to acquire 30 to 40 aircraft. JSA plans to sell between 10 or 15 aircraft every year to achieve an annual net growth of around 15 to 20 aircraft.
McDonald confirms there will be no sudden change to dramatically increase JSA's fleet and insists the lessor is more focused on the quality of its fleet and lessee pool rather than simply expanding the size of the company.
"Size for the sake of size is not really of interest to JSA", explains McDonald. "We don't have any ambitions for JSA to be a top-five lessor. We are comfortable in the 150-300 aircraft neighbourhood and haven't pursued any of the companies that were put up for sale over the past few years."
When asked if JSA could be interested in acquiring a rival leasing platform if the opportunity came up, McDonald adds JSA would "consider" anything that comes up for sale but only if the additional fleet could strengthen JSA's existing portfolio. He comments many of the portfolios or firms available to buy typically either have older fleets, include less-desirable aircraft types, or else have shorter leases which makes them less attractive to acquire.
JSA has the benefit of an established platform but it is competing in arguably one of the most aggressive niches in aircraft leasing today: the sale/leaseback market. Dailey acknowledges the challenge but adds the lessor has adapted to meet the new market conditions and is able to offer services such as PDP financing, as well as larger leasing deals involving multiple aircraft.
Dailey confirms there are no immediate plans for any further aircraft orders but states having direct OEM orders will "remain" one of JSA's origination channels in the future.
An easing up of the Chinese market?
Dailey adds conditions are also changing in the leasing space. Many of the recent successful bids in the sale/leaseback market have come from Chinese lessors, but Dailey adds that the number of Chinese lessors trying to win deals with aggressively very low bids has declined a little, while adding that the core group of Chinese lessors have been pushing into overseas markets such as South America and India. Dailey argues this leaves the potential for non-Chinese lessors to potentially win a few leasing deals in the next year or so from some Chinese carriers. Over the last five years, most Chinese airlines relied on either Chinese lessors or local banks to fund their aircraft deliveries. "There is less of a willingness by the Chinese lessors, that already have considerable exposure to these domestic carriers, to soak up all the aircraft that the Chinese airlines are putting in the market. It is still very difficult but there are some signs of optimism that Western lessors can compete in that market," clarifies Dailey.
The Ishka View
The aircraft leasing sector is still quite young and as a result, there have been relatively few leadership changes. Most firms have switched CEOs through mergers, such as AerCap's takeover of ILFC and more recently Avolon's purchase of rival platform CIT. JSA's leadership transition appears to be unusually smooth and McDonald's and Dailey's appointment is a powerful indicator that parent MUL is happy with JSA's performance. Bright, a charismatic and popular figure within aviation finance, leaves JSA in a strong position. McDonald and Dailey face a remarketing challenge in the next five years when several of JSA's leases will expire, or need to be extended, but the firm has a young leased fleet and stable funding. The firm's financing is mostly unsecured and sourced primarily from banks, but McDonald hints JSA may return to the private bond market in future.
Bright states his retirement will be focused flying his aircraft, but he does give one final piece of advice for anyone thinking of becoming a CEO. "Initially I had a post-it note on my desk saying: 'Do CEO stuff'. Don't get caught up in the details of the deals and things you are comfortable with but instead focus on the longer-term strategy and make sure you have hired and retained the right people to perform all the necessary functions".
---

More related insights: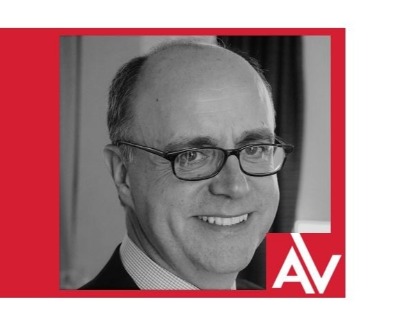 Altavair CEO: 'The aircraft leasing model has to evolve'
Altavair CEO Steve Rimmer believes "outsized returns" for aircraft lessors are a thing of the past, arguing that the Covid-19 crisis is accelerating a process of change that was already underway within aircraft lessors and their relationships with aircraft manufacturers. more
02/07/2020