Dublin Festival: So, how much did IAG agree to pay for those MAXs?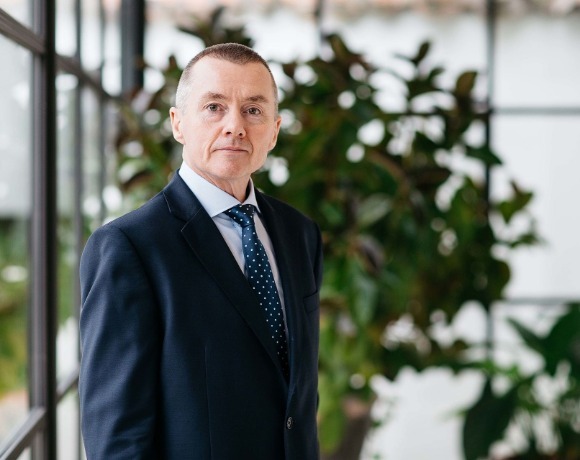 Conference delegates speculated at Ishka's Dublin Aviation Finance Festival that International Airlines Group (IAG) may have agreed to pay somewhere between $30 million- $35 million per aircraft for its recent agreement with Boeing for 200 B737 MAXs.

The airline group signed a letter of intent with Boeing for a mix of 737 MAX 8s and 737 MAX 10s with CFM Leap engines set to be delivered between 2023 and 2027. It is anticipated that the aircraft would be used by a number of the group's airlines including Vueling, LEVEL and British Airways.
The current list price is approximately $117 million for the Boeing737 MAX 8s and $131 million for the 737 MAX 10s. IAG confirmed it had achieved a "substantial discount" on the current list price but declined to comment further when contacted by Ishka. At the conference delegates commented that that LOI announcement was "a shot in the arm" for Boeing as the aircraft manufacturer struggles with continued grounding over the 737 MAX and stated that IAG's announcement was a surprise given the risk of negative press for ordering a grounded aircraft type.
If there is any truth to the rumoured agreed purchase price for IAG's MAXs, it highlights that the A320neo appears to be enjoying a premium over its single-aisle aircraft rival. Delegates also speculated that Airbus's largest customer would have likely paid between $40 million to $45 million for an A320-200neo as a final purchase price, after discounts have been applied.

Fuel spikes and the risk of mass retirements
In Paris IAG only signed an LOI. It joins a wider trend seen in recent airshows in which total new firm aircraft orders appear to be dropping.
At the conference, one speaker highlighted that both the number of total firm orders and the number of retired aircraft had declined substantially between 2012 and 2019 and that both were linked to low fuel prices. The inference is that a sharp rise in fuel prices could, therefore, result in a significant rise in the number of retirements for older aircraft and increased demand for new fuel-efficient aircraft. This is a risk that investors in older aircraft may need to be mindful of as they forecast returns based on long-term residual values for older aircraft.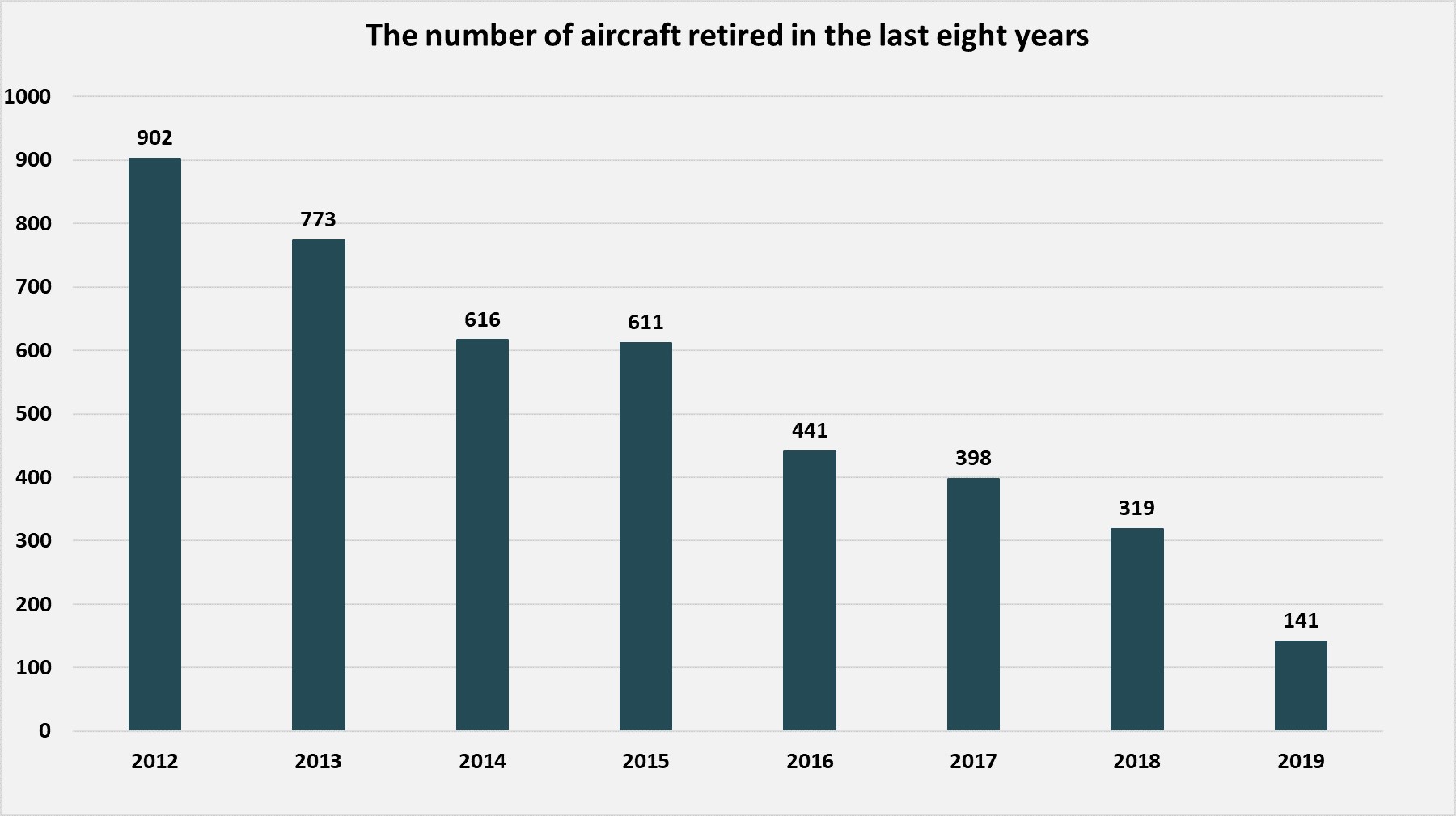 Source: CAPA Fleet Data
Click here to download the data behind the chart.
Separately conference panellists discussed whether airlines could suffer a downturn, but identifying this is difficult in an industry which has stayed faithful to long-term forecasted growth.
One speaker highlighted that several airlines were still struggling under a competitive landscape. In June IATA downgraded its 2019 profitability outlook for the global air transport industry by $7.5 billion to a $28 billion profit from $35.5 billion forecast in December 2018, a sizeable correction.
Rising overall costs, particularly for labour, fuel and infrastructure are set to outpace revenues resulting in squeezed margins (3.2% from 3.7% in 2018), while stiff competition between airlines has kept yields from rising despite impressive global load factors above 80%.
The conclusion was that tough competition and rising fuel costs are inevitably going to put pressure on weaker airline credits with challenged or "confused" business models (such as Air Berlin). Financiers predicted that 2019 may see a few more airline bankruptcies as Brent Crude continues to stay above $70.00 a barrel. The trick, as one lessor joked to Ishka afterwards, is to make sure none of them are your airlines.
The Ishka View
It is important to stress that the IAG purchase price is just speculation by the industry, but even if it turns out to be false it indicates that financiers believe Boeing is now heavily discounting the 737 MAX compared to the A320neo.
Separately, the number of aircraft retirements has been astonishingly low in the last few years. It is likely that 2019 will see fewer retirements than in 2018. If fuel prices climb significantly, say to above $100 a barrel, Ishka believes this will result in a related spike in the number of aircraft retirements.