Thursday 19 September 2019
JOL investors brace for lower returns
Japanese financiers are concerned about a growing bifurcation of risk appetite between new and experienced JOL and JOLCO investors. Return expectations for both sets of Japanese tax investors have shrunk by around 1.5% over the past year, however newer investors are increasingly willing to accept weaker airline credits as they chase higher returns, according to Ishka research.
Minimum return requirements for experienced JOL investors currently average around 4.5% – but newer investors will ask for at least 6% returns, say sources. JOLCO investors, mostly looking to mitigate risks such as currency movements, are now willing to accept returns as low as 2% on average on top tier airline.
Lessors and financiers speculate that the new Japanese investors taking on riskier credits have only been involved for the past ten boon years and are unprepared for any upcoming downturn. If a weaker airline with Japanese investment – especially JOLCO funding – goes bust, it could result in an exodus of Japanese money from the aviation market for both new and experienced investors alike.
Conversely, financiers report a growing wariness from several experienced Japanese JOL investors over the last six months, especially around certain widebody aircraft assets following Airbus' announcement that it plans to cease production of the A380 .
Some JOLinvestors are also unwilling to go down the airline credit curve and have therefore reported a steady decrease in their exposure to aviation over the last three years. One insurance company, which requires airlines to be at least investment grade, has seen its aviation investments decrease from 80% to 20% of its portfolio compared with five years previously.
Newer investors, lower credits
Japanese financiers continue to describe many Japanese investors, particularly JOLCO investors, as name-driven when it comes to airlines: "if it flies into Haneda, it's good," joked one banker. However, in the past year, financiers have been surprised to hear of LLCs gaining JOLCO funding even in regions Japanese investors had typically been cautious of, such as developing South East Asian markets and South America.
Financiers repeatedly mentioned Icelandair, Norwegian, Garuda Indonesia and VietJet as airlines who would not have been able to access JOLCO funding two years ago
Moving to midlife
Nearly half (46% )of attendees at Ishka's Tokyo conference saw midlife narrowbody aircraft (737NGs, A320ceos) as today's most attractive investment opportunity. Investors speaking with Ishka explained that returns on young narrowbodies are too low at around 3% on average. One investor stated that lease rates on their midlife NG had risen from $270,000 last year to $320,000 this year.
While narrowbodies remain popular with Japanese investors, the widely reported cancellation of the A380 programme has meant an uptick in investor attention to asset risk around widebody aircraft. 777s and A330s were singled out by investors as assets they were particularly wary of.
Investors also complained of a hike in young and midlife narrowbody purchase prices, which one investor described as being as high as a 10% increase from last year on NGs and ceos. Another estimated that, while purchase prices for narrowbodies were 3% above current market value (CMV) this time last year, they are now 10% above CMV.
The Ishka View
Japanese investors appear to be growing more cautious around asset types at the same time they become less cautious around airline credit. Financiers report their surprise at the likes of Icelandair and VietJet securing JOLCO funding, but state that it is currently inexperienced investors who are happier to take on potentially riskier airlines.
More investors are being introduced to these products as aircraft asset managers and arrangers find new pockets of investment in Japan. SMEs (small to medium enterprises) in Japan, including university funds, endowment funds and insurance companies, continue to express interest in aviation investment. Investors previously only involved in JOLCO structures are also increasingly looking to aviation seeking returns. As long as new money continues to flood in, investors with looser risk/return profiles will also be in plentiful supply.
The question for the rest of the Japanese market is whether these JOL or JOLCO deals are becoming dangerously risky for a traditionally conservative investor type – and how wide the shock of an airline bankruptcy will be felt across the investor community.
---

More related insights: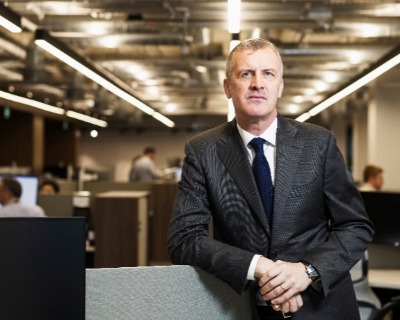 CDB Aviation transitions its CEO
In an in-depth interview, newly-promoted CDB Aviation CEO Pat Hannigan tells Ishka how the aircraft lessor is on the hunt for both more talent and investment opportunities in 2020. more
20/02/2020