in Lessors and Lease Rates , Aircraft Finance Market
Monday 30 November 2020


Engine lessor Q3: Rental revenues slump as Fortress snags discounted CFM 56s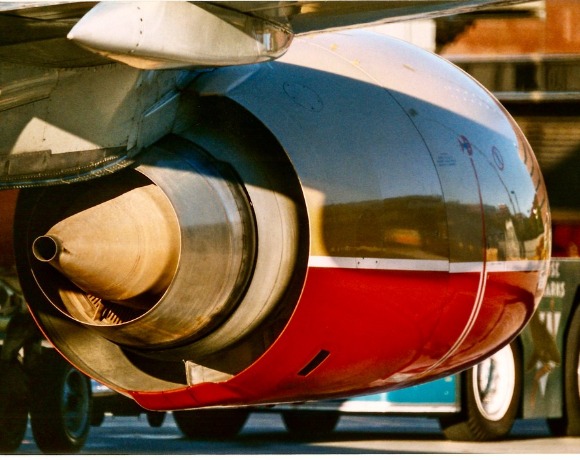 Engine lessors and investors have bought current generation engines at "extremely distressed" pricing, say leasing sources with CFM 56-5B and 7B engines nearing shop visits sometimes going for as low as $1 million.
Fortress Transport and Infrastructure Investors (Fortress) is one investor who has snapped up CFM 56 engines for as little as $1 million, according to CEO Joseph Adams on the firm's Q3 earnings call. Overall, Fortress's CFM 56 purchases in Q3 averaged at $3 million, the chief went on, explaining that excess inventory has led to some "very attractive" CFM 56 engines prices. The CFM 56, which is produced jointly by Safran Aircraft Engines (Safran) and GE Aviation (GE), powers the A320 family and 737 NG aircraft.
Fortress has approximately 70 CFM 56 engines totalling around $200 million under LOI (approximately $2.9 million per engine), capital which Adams expects to be deploying in late Q4 or early Q1. Engine leasing sources describe the deals as "definitely" Covid-pricing, estimating that pre-Covid prices would be between 30% to 40% higher.
The hit to values, however, has been accompanied by a plunge in rental revenue. Both Fortress and Willis Lease Finance Corporation (Willis Lease) reported cash collection slumps in Q3 2020. Willis Lease's dropped 39% YOY to $30 million, while Fortress's equipment leasing revenues fell 20% YOY to $69.8 million.
Engine lessors report that they have agreed rent deferrals and power-by-the-hour (PBH) arrangements with some of their airline customers through the pandemic. Utilisation rates on the CFM 56 appear to be picking up on Q2 levels, but remain low versus 2019. Fortress estimates a 75% utilisation rate on CFM 56 going forward after recording a 60% utilisation rate in Q3 and through October, down from "as high as" 80% pre-Covid. According to manufacturer Safran, meanwhile, weekly CFM56 fleet cycles were down 48% YOY at the end of Q3 versus 52% down at the end of July despite slower than expected summer recovery, particularly in Europe. 68 aircraft powered by CFM56 retired at the end of September 2020, Safran stated, versus 133 at the end of 2019.
SLB opportunities down the credit curve
Most engine trading that has taken place during the pandemic has been sale-leasebacks (SLB) from airlines hunting for liquidity. Engine lessor sources describe lessor-to-lessor engine trading, as well as sales into part-out, as "all but dead".
Fortress's Adams expects an active engine SLB market "for at least the next year" as airlines forage for cash. An active summer for engine sale-leasebacks driven by airlines seeking liquidity was only tempered by government support, Adams explained – as the support wound down through Q3, the engine SLB market perked back up.
"Airlines don't have capital. Maintenance shops don't have capital. And we are one of the few places that actually are willing to invest in engines. So that gives us a… big boost to the business right now that we didn't anticipate or we didn't see a year ago," said Adams.
However, the engine SLB market is only active "if you aren't credit-conscious," one engine leasing source told Ishka. "If you want top-tier airlines and engines with low cycles, there's only a handful available in the market."
Adams further predicts that airlines will run dry of spare engine capacity by Q2 2021, at which point they will look to the spot engine leasing market to sidestep expensive maintenance work. However, this is a prediction that some engine sources describe as "wildly ambitious" given the number of idle aircraft still filling the market.
"Nowhere to sell"

Distressed engine pricing has created some cheap deals for those with available capital, but has also left many engine lessors with "nowhere to sell" without crystallising impairments. Both Willis Lease and Fortress's gains on sales dropped to zero (Willis) or below (Fortress) in Q3 2020. Fortress lost $1.1 million on sale of assets, versus a $3.7 million gain in Q3 2019, as well as taking $3.9 million of asset impairment.
CEO Adams said in Fortress' earnings call that, in Q3, it sold CF680 and Pratt 4000 engines (which primarily power the 747 and 767s in the freighter market) that were coming up for maintenance to part out. "The part market is pretty strong given the demand for freight flying," said Adams, adding that: "The outlook for [CF680 and Pratt 4000 engines for] 60 months is a little cloudy." Fortress aims to part out 20 engines for a gain of $1 million per engine in 2021.
Engine sources, however, cast doubt on how robust the demand for part-out is given the accelerated rate of retirement and idle aircraft due to the Covid-19 pandemic. Willis Lease's harshest revenue cut, for example, came from spare part and equipment sales, where revenues plunged 88% YOY from $24.4 million to $2.9 million. Correspondingly, its spare parts inventory rose 32% to $55 million.
The Ishka View
Distressed pricing has allowed the industry's largest investors, like Fortress, to snap up bargain engine assets. On the flip side, it has stranded some engine lessors with excess inventory that they would, in non-pandemic times, be looking to sell on to other leasing platforms or to part-out. Instead, lessors are sitting tight on stock to avoid taking on impairments. Most trades that are happening continue to centre around the powerplants to the current generation narrowbody aircraft – the CFM 56-5B and -7B and the V2500 – but are frequently with lower-tier airlines that have missed state support.
Like their airframe counterparts, engine lessors granted rent deferrals to some customers through the pandemic, which has hit their rental incomes. Engine lessors will be trying to get their non-payment and deferral ratios down, but it will be a tough negotiation while many airlines still have leases engines grounded.