in Regulatory and Accounting , Investor Education , Aircraft Finance Market
Thursday 10 June 2021


Will the new EU Taxonomy for green aviation address lessors' concerns?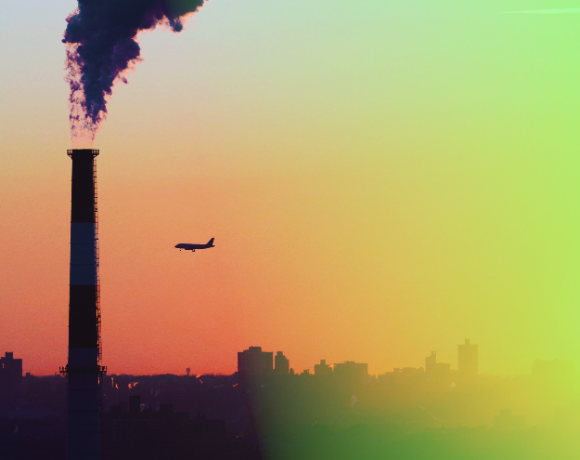 The draft of a much-awaited framework by the European Commission on sustainable investment for aviation is set to be shared in the next few months. The framework is set to be critical for informing ESG investors on which aircraft investments can, or cannot be, counted as green aviation.
The proposal, which will be followed by a six-month stakeholder consultation period that could last until Q1 2022, is expected to be heavily inspired by the recommendations of a study that proposes a methodology aligned with ICAO's emissions standard. This approach has been favoured by the aviation industry including lessors.
"[The European Commission] are speaking to others [stakeholders] as well, but I do think it will be heavily based on what [the Steer report] has said," notes Jim Bell, London Partner and Global Aviation Sector co-head at Watson Farley & Williams and an advisor to the Aviation Working Group (AWG) on ESG matters. The Steer Report, available in full here, proposes a methodology to assess the 'green' impacts of financing in the aviation sector in the EU Taxonomy to scale up sustainable investment.
Steer Report: What does it propose?
The 163-page report, published in March, is the biggest set of recommendations submitted to the European Commission on how to form a technical screening criteria (TSC) for aviation. The Report was produced by Steer, an aviation consultancy hired by the European Commission. Each sector represented in the EU Taxonomy needs its own set of TSCs – science-based, qualitative and/or quantitative criteria for green investment. Aviation, however, is not currently addressed by a TSC under the EU Taxonomy.
The Steer Report identifies four aviation-related activities for inclusion in the EU Taxonomy, including passenger and freighter aircraft. It suggests that climate change mitigation, one of the six objectives of the taxonomy, is the most relevant to aviation. The sale, lease, or operation of aircraft, Steer contends, should qualify to be included in the EU Taxonomy as a "transition activity," as there is no technologically and economically feasible low-carbon commercial flying alternative.
However, in the future, the report argues aircraft should also qualify as "low carbon" activities if they are powered by "clean" fuels, including electric batteries, hydrogen fuel cells or liquid hydrogen (LH2) turbines; or by advanced biofuels or electrofuels following the approach set out in the Renewable Energy Directive (RED II).
For now, however, the industry's focus is on existing aircraft technologies. The Report acknowledges that it is "difficult" to define acceptable "transition activities" for aviation because current commercial aircraft technology does not support zero or low-emission flying and is unlikely to do so for 10 years or more. However, it proposes taking a "leading edge" approach, i.e. using "the best technology available at any given point in time" and, as technology develops, "the permissible levels of emissions" will fall.
Steer Report: Methodology
The Report proposes thresholds for allowable levels of CO₂ aligned with targets and standards already set by ICAO in 2017. The ICAO standard, contained in an annex to the 1944 Chicago Convention, is the world's first global design certification standard governing CO₂ emissions for any industry sector and applies to new aircraft type designs from 2020 and to aircraft type designs already in-production as of 2023 (which would cover all new-technology in-production aircraft).
The table below summarises the aircraft emissions thresholds proposed, for each aircraft category, in terms of the margin below the ICAO CO₂ new type certification standard.
| | | | |
| --- | --- | --- | --- |
| Aircraft category | 2021 | 2027 | 2037 |
| Regional aircraft (>=20 seats) | -11% | -16% | n/a |
| Single aisle (101-220 seats) | -4% | -14% | -24% |
| Twin aisle (>220 seats) | -3% | -12% | -21% |
The thresholds proposed by the European Commission are likely to be a source of contention between the industry and the EU. Speaking to Ishka, Declan Kelly, chairman of the Aircraft Leasing Ireland (ALI), stressed the leasing industry has been actively engaged with the European Commission on this topic.
"There is likely to be a bit of bid and ask with regards to the final percentages, but I think we will get there. I think there will be a meeting of minds between how we are feeding into the EU Taxonomy, and we are talking to Steer. Basically, the point is we're not sitting on the fence we're actively involved in working on a solution that will meet the EU principles," comments Kelly.
The Report also states that activities that can reduce air pollution, particularly with respect to particulate matter (PM) and nitrogen oxides (NOx) and aircraft noise should be considered for inclusion in the Taxonomy. For a more detailed summary of these and the Steer Report, see this detailed briefing published by Herbert Smith Freehills LLP (HSF) last month.
Steer Report: What does it mean?
Both Bell and the HSF report note that the extent to which Steer's proposals for technical screening will be adopted by the European Commission remains to be seen. However, stakeholders expect the Commission to not deviate from the general approach set forth by the report: linking criteria to existing ICAO standards and targets.
HSF notes that aligning with ICAO's standards is "likely to be welcomed by the aviation industry," and points to AWG's support for a single international system of classification of green financing and leasing based on the ICAO standards. Bell, who advised the AWG on such matters, agrees that the AWG's preference is that the Taxonomy follows "ICAO certification of the aircraft rather than looking at utilisation of the aircraft, noting of course that financiers and lessors have little or no control on utilisation".
In an open letter to the Commission responding to the Steer recommendations earlier this year, the AWG argued that boiling down aircraft types to only three categories is "unsuitable in the context of the aviation." "That means that you might get awkward comparisons between aircraft models that fall within the same class but are starkly different, for example, it would seem unfair to compare an A318 to an A321 in terms of aircraft carbon emissions," Bell notes.
Among other differences, the AWG also argued that re-fleeting activity by airlines and lessors that results in a meaningful reduction in their CO2 emissions, but does not exclusively use new aircraft, should also be considered as "environmentally sustainable."
The Ishka View
The aviation finance community is increasingly grappling with ESG and environmental metrics, as scrutiny grows over its role in the climate crisis. Once a technical screening criteria (TSC) for aviation is finalised (tentatively in 2022), the EU Taxonomy on sustainable investment will become a guiding framework for ESG-investable aircraft technologies. While industry stakeholders would have preferred a single global standard, rather than a European one, the Taxonomy is likely to usher similar legislation in other parts of the world. Its importance to the aircraft financing sector is difficult to overstate.
The complexities around aviation, and in particular aircraft assets, have been partly responsible for why the sector has lagged others in ESG policy frameworks. Indeed, the Commission's draft of an aviation technical screening criteria (TSC) was expected this month, but has been delayed by two or three months, making a definitive proposal unlikely until early 2022. Once a draft is shared, stakeholders are expected to scrutinise the proposed aircraft emissions thresholds, as differences of a few percentage points could make certain aircraft types investable or non-investable from an ESG perspective – provided the Commission adopts Steer's methodology. Leasing sources, including ALI's Kelly, state they are pleased that ICAO standards are likely to be used in the final methodology.