Ishka+ NY: Could a tough SLB market drive lessor consolidation? Will 'fickle' PE investors stick with leasing?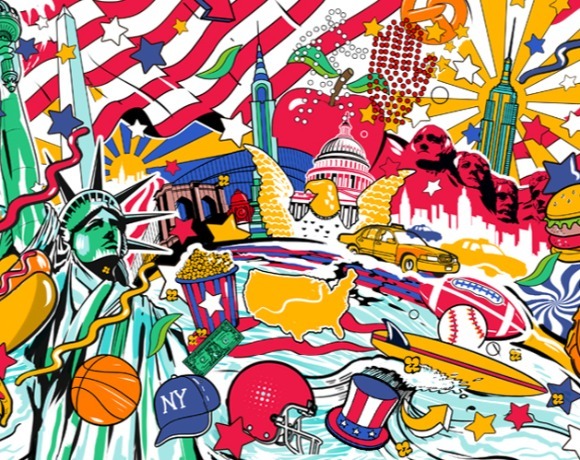 A competitive SLB market might prompt lessor consolidation
A competitive and "unsustainable" sale/leaseback market is likely to drive some lessors to consolidate to achieve rapid growth, commented one senior aviation finance consultant, speaking at the Ishka+ North America conference.
More airlines are turning to the sale/leaseback market as intense competition between lessors drives down lease rate factors, explained panellists. One speaker warned "there is a little bit of irrational exuberance in the leasing market right now. I can tell you we have been running RFPs for clients for sale/leaseback where we have received 26 bids for an aircraft. To me this is not sustainable, it is too much pressure and activity there."
Following AerCap's planned acquisition of GECAS, announced earlier in the year (see Insight: 'AerCap buys a discounted GECAS to build a super lessor'), more consolidation is expected within the leasing space as some of the largest lessors will turn to mergers and acquisitions to close the gap to AerCap, according to one panellist.
The same speaker added: "If it is an objective to catch up to AerCap, or get closer to AerCap, you are not going to do this by doing sale/leasebacks for one or two aeroplanes at a time. This is just too many transactions to be done. The only way mid-size lessors can become large-size lessors or megalessors is by doing mergers and acquisitions. To me, this is the only way, otherwise, it is going to take you 12 years."
However, another speaker added that future consolidation is unlikely to meaningfully reduce the number of leasing entities as the leasing market continues to expand, creating space for several new lessors. One speaker speculated that more airlines are set to use lessors to finance aircraft deliveries, driving the percentage of aircraft on lease up from around 50% now to 60%. A lessor CEO commented: "I think you will see at least the same number of lessors. There will be some re-jigging of the top 20 in terms of the top 10 guys bridging the gap to AerCap where possible. But if the market is going to be at 60-70% of all aircraft being leased there is room for everybody to grow."

Lessors continue to access cheap debt…
Many lessors have been able to access cheap debt in the capital markets throughout the crisis which has not only helped many lessors stave off "catastrophic defaults" but also seen lessors perform better than expected. Lessors can thank the Federal Reserve's stimulus measures for helping decrease the cost of debt and improving access to the capital markets
One senior investment banker explained: "I think that the leasing companies found that they could finance themselves out of refinancing issues and, in spite of a collapse on cash revenue, as anyway not many yet have seen a collapse in accounting revenue, I think that the financing markets were so strong that the leasing companies could not only just survive, but they actually did pretty well. Funding costs have come in even further."
Investment grade (IG)-rated lessors have been able to raise debt at very attractive rates. Last week AerCap's issued a record-breaking $21 billion in unsecured notes split into nine different bonds (see Insight: 'AerCap issues record $21 billion in bonds to fund GECAS acquisition'), with yields on many of those bonds lower than equivalent issuances by AerCap in the previous year.
One speaker commented that the IG lessors can currently raise very attractive senior unsecured debt at below 2%. One senior banker commented that "the markets are so strong right now. Monetary policy has been a huge stimulant into the capital markets and the ABS markets are really strong. I think it's going to be interesting, the markets are efficient. I don't think that an IG lessor with a really low cost of funding necessarily has a weighted average cost of capital benefit, at least in this very strong market, versus a non-IG rated lessor."
… but will cheap PE money always be available?

Several large private equity (PE) firms have established or backed new leasing platforms during the pandemic (see Insight: 'PE funds and new lessors help drive recent aircraft trading'). Speakers at the Ishka+ conference debated whether PE funds would continue to enter the aircraft leasing space.
One speaker stated that US-based PE funds were "sitting on a couple of trillion of uninvested capital" and that aircraft, "albeit at lower yields than they were easy months ago are actually still, proven to be reliable assets, once you have the right technology asset type at a credit that's performing. I think the crisis has probably made them more confident of the space rather than less," commented one lessor.
But another speaker warned while there was no shortage of financing, there are questions as to how reliable or long-term that financing might be. "PE firms can be pretty fickle. This is the flavour of the day and they have a ton of funding available to them. Aviation has been historically a great outlet for them because you can, over a couple of transactions, deploy a tremendous amount of capital in the hundreds of millions… [However], when the economies recover, if the interest rate goes back up, we could see a U-turn from those people and say: 'Well, that was really nice while it lasted, but forget about aviation. Now we're going to do construction or are we going to do something with health. We're going to do something that has a better outlook or maybe a better opportunity for returns.' I would be cautious if I were running a leasing company these days because you just can't always think that cheap funding and tonnes of funding will be available to you. That ran some very famous leasing companies into trouble in the past. Short-term cheap financing is great while it lasts, but watch out."
Fewer speculative lessor orders
Panellists speaking at Ishka+'s North America conference argued that many lessors had survived the Covid-19 crisis surprisingly well, with many leasing firms able to continually raise cheap debt in the capital markets despite reduced cash collections. But panellists advised to expect fewer large direct aircraft orders by lessors in the near term.
On one hand, there are questions about the OEM's ability to keep up with production rates. One airline board member argued that a constrained global supply chain would be "incapable" of supporting the increased demand from Airbus and Boeing for new aircraft and that the OEMs would choose to favour airline orders ahead of leasing firms in this new environment.
One senior investment banker commented that "the market share [for aircraft acquisitions] is going to come from sale/leasebacks and existing order books from the big guys [large incumbent lessors]. I don't think we will see as much as we had in the past in terms of big lessor order books directly from OEMs."
However, another lessor CEO noted that airlines will make up the majority of OEM aircraft orders "at least in the short-term, given the order backlogs that the OEMs have." But in the longer term, he added: "I think that as those backlogs start to get eaten up, I'm not sure the airlines are going to be the ones putting a large order in for five or six years, and the manufacturer needs to keep selling. I think you might see the lessors come back in at the back end of the decade, once the backlogs have dissipated."
Recently Avolon CEO Domhnal Slattery, at the ISTAT EMEA 2021 conference, questioned why lessors would choose to order widebodies in light of the residual risk of the assets and competition from the manufacturers when trying to place the aircraft (see Insight: 'ISTAT CEO panel: Slattery slams widebody orders, lessors warn more airlines could fold in SE Asia').
The Ishka View
Large stimulus packages from the Fed have helped lower the cost of capital for lessors with access to the capital markets. AerCap's $21 billion in bonds is still in the market, but it will be interesting to see what benchmarks the record-breaking raise will set for the sector. The benign environment in the capital markets also bodes well for a number of aircraft ABS packages rumoured to be set to hit the market ahead of Thanksgiving (25th November) in the US.
Away from the US capital markets, one speaker noted that activity from Korean investors had significantly slowed since the pandemic hit, but indicated that demand from Japanese investors was starting to pick up for the "right airline customer and asset type" read blue-chip airlines.