Aviation insurance and the fallout from sanctions on Russia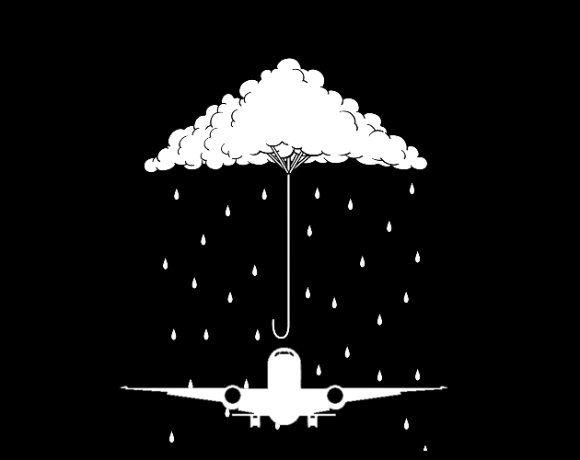 UPDATE (21st March): Flightradar24 data as of 19th March showed eight of the 13 AviaAM Financial Leasing aircraft operated by Aeroflot and parked after 24th February have now returned to service.
For most lessors, hopes of a speedy repossession of foreign-owned aircraft in Russia by the EU deadline of 28th March are quickly evaporating amid geopolitical escalation and moves by the Kremlin to retain many of the aircraft. Impacted lessors have been considering worst-case scenarios, including the possibility of effectively losing their aircraft, and have been examining how insurance compensation might be available to them.
For an industry built on historical lessons, the situation in Russia presents new conceptual challenges for insurers and policyholders – is compensation for 'lost' aircraft claimable under insurance without war cover? Can compensation be claimed for aircraft that could still be operating with airlines in Russia? The answers to these questions are complex and will hinge on the types of policies in place as well the scope of their coverages.
A 'highly complex' situation
Speaking at ISTAT Americas earlier this month, Aviation Working Group (AWG) co-chair Francois Collet admitted that the situation for lessors exposed to Russian airlines is "highly complex" with "probably around $10 billion" in aircraft stuck in Russia. "If you're an investor or a financier, you will find all kinds of excuses [offered by insurers] not to cover or to delay payments for a good amount of time," Collet said. Christopher Beers, chief legal officer at US-based lessor Aircastle, also noted that even if lessors manage to claim compensation from insurers, it is unlikely that the full value of their aircraft will be recoverable.
While some lessors are finding a few Russian lessees to be cooperative given the circumstances, others also conceded earlier this month that recovering their aircraft appeared unlikely. Beers reiterated that repossession should remain a priority for lessors no matter the insurance situation. "I think every leasing company went through that calculation. You know what, if I get this aircraft back, it may not be insured, but I think the first thing is: do what you can to secure your asset, try to get your records, and then figure it out."
One of the main questions discussed by the ISTAT panel was whether lessor insurance and reinsurance policies underwritten through the EU and UK markets would still be legal and valid in the face of sanctions prohibiting insurance and reinsurance for aircraft operated in Russia. Emily Wicker, partner at law firm Clifford Chance, said that it is possible that losses to lessors will not be insurable under any remaining insurance and reinsurance underwritten in Russia.
Kremlin instructions and uncooperative airlines
Another possible point of contention between aircraft lessors and insurers is whether lessors would be insurable in situations where a notice of cancellation was presented to the airline, prior to the Russian government instructing airlines to limit international operations. The underlying argument by insurers in this case would be that Russia's actions followed the notices, and therefore the consequences of those actions (such as airlines improperly holding on to aircraft) should no longer be covered by the insurers.
There are also questions as to whether the continued operation of aircraft by airlines after the cancellation of aircraft lease agreements represents a claimable loss for the owner. As with some of the other questions, panellists at ISTAT expected a lot of "finger pointing" when it came to what happened first. However, an article by law firm Holland & Knight on 27th February shed some light on this situation. According to the firm, if the Russian state takes "obvious steps to prevent export and return of aircraft to lessors and lenders" then a loss may occur, unless expressly excluded. "Alternatively, if aircraft are not promptly redelivered to lessors at a location outside of Russia, it may not be clear whether a requisition or confiscation has occurred depending on the manner of any state involvement, which could cause difficulty establishing a loss."
Recently, Air Lease Corporation (ALC) executive chairman Steve Hazy lent some weight to this argument, stating that a new Russian law allowing airlines to dual-register aircraft in Russia helps lessors with insurance claims. "I think it helps the insurance question because it demonstrates the intent to confiscate which is, I think, a critical aspect of our war-risk insurance," Hazy stated according to a Reuters report on 16th March.
A breakdown of aviation insurance
No commercial aircraft insurance policy is ever identical, but sources consulted by Ishka agree that it can be broadly broken down into four main buckets. The classification below follows a breakdown shared by Christopher Beers at ISTAT, and terminology may be different to other sources:
1- Main policy purchased by the aircraft operator which covers hull (damage to the aircraft) and liability (death or injury) losses, including theft. Under these policies, the insurer typically reserves the right to cancel or restrict coverage on 30 days' notice. This is sometimes also referred to as an "all-risk" policy.
2- Main policy (same as 1 above) with the addition of hull war cover purchased by the aircraft operator. The insurer reserves the right to cancel or restrict hull war coverage on seven days' notice. Holland & Knight in the same article stated that "hull war insurance covers confiscation, nationalisation, seizure, restraint, detention, appropriation, requisition for title or use by or under the order of any government… or public or local authority, subject to exclusions."
3- Main policy purchased by the lessor, which is a contingent type of cover for claims where the operator's insurance falls short. For aircraft off-lease or being repossessed, the insurance cover switches from contingent to possessed. This contingent/possessed cover taken out by the lessor covers hull and liability.
4- Main policy (same as 3 above) purchased by the lessor with the addition of hull war cover. Like for the main policy, for aircraft off-lease or being repossessed, the insurance cover switches from contingent to possessed.
Grounding requests – what grounding requests?
In the past few days, some lessors including ALC have reported that, in particular, private airlines are behaving cooperatively and are looking to return some aircraft. However, by and large, Russian carriers continue to operate many foreign-owned aircraft.
For instance, Flightradar24 data shows that approximately 49% of Aeroflot's A320 Family fleet (Aeroflot's core narrowbody fleet and all of which are leased, most from Western lessors) had operated at least once in the three days to 16th March. However, the share of aircraft in recent operation declined from 65% a week earlier (three days to 10th March).
Among foreign lessors with an Aeroflot A320 Family exposure, AviaAM Financial Leasing China's aircraft appeared to have been operated less since the start of the invasion. Among the 48 Aeroflot A320 Family aircraft that had not operated for more than three days to 16th March, 13 belong to the Lithuanian-Chinese joint venture. According to Flightradar24 data, twelve of these 13 aircraft ceased operating between 28th February and 5th March.
Former Lithuanian and, since 2018 Cyprus-headquartered AviaAM Leasing told Ishka that AviaAM Financial Leasing China, a JV based on the Belt and Road initiative, "requested Russian air carriers to ground and redeliver all thirteen aircraft" on 26th of February, "being one of the first lessors reacting to the situation." Responding to questions about the unusual number of aircraft grounded compared to other lessors, AviaAM said it is "far too early to comment on further actions by airlines and financial exposure of the counterparties as the situation is still developing."
UPDATE: Flightradar24 data on 19th March showed eight of the 13 AviaAM Financial Leasing aircraft operated by Aeroflot and parked after 24th February have now returned to service.
Beyond Aeroflot, a selection of the youngest (five years or less) Western-built commercial aircraft operated by other Russian carriers shows persisting high use, with 72% operating at least once in the three days to 16th March compared to 79% in the three-day period to 10th March.
The Ishka View
Foreign aviation firms exposed to Russia are working to understand the legal ramifications of the country's departure from international norms and laws – and will likely arrive at different conclusions, setting the scene for litigation in many cases. Governments could also become involved, with ALC CFO Greg Willis recently hinting at the possibility that the EU and US could step in to help lessors with insurance payment disputes. Christopher Beers noted that the order of events could be an important factor in legal battles surrounding these policies and it could decide insurance claims. He also added that the outcome of whether insurance companies compensate lessors could have "ripple effects" throughout the industry, and warned that legal battles could take years to resolve. Even if lessors can retrieve aircraft from Russia, Emily Wicker noted there may not be an insurable event, and if records are not retrieved with the aircraft, the value of the aircraft alone could be heavily compromised.