OEM Update: Airbus maintains lead over Boeing ahead of Farnborough Airshow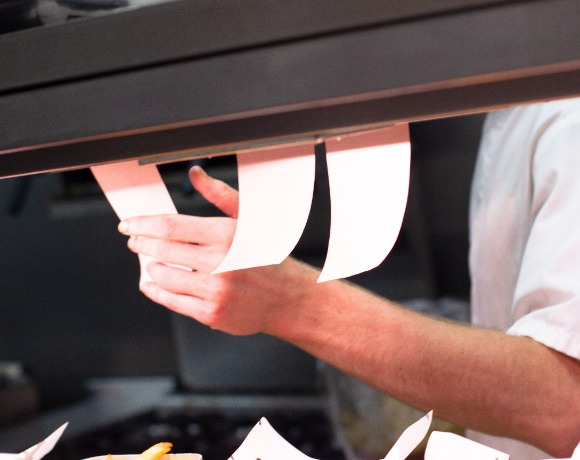 Airbus and Boeing have each recently published their monthly orders and deliveries updates. Airbus reports 78 gross orders throughout June, with 60 aircraft delivered to customers while Boeing's gross orders sit at 50, with 51 aircraft deliveries over the period.
Ishka takes a look at some of the issues impacting the two main OEMs and provides updates on the manufacturers' lessor order backlog.
Note: All data used in this report is from Airbus and Boeing official Orders / Deliveries data. Many orders are undisclosed and so total orderbooks may vary.
Large Chinese order goes to Airbus – in July
Airbus has again outstripped Boeing in the numbers, with 28 more orders and nine more aircraft delivered to customers.
Although not included in Airbus' June update, the European OEM announced on 1st July that the 'big three' state-owned Chinese airlines had ordered 292 A320 family aircraft, a number that should tilt net orders during July in favour of Airbus pending Farnborough. Boeing blamed US-China relations for losing out on the order. "It is disappointing that geopolitical differences continue to constrain US aircraft exports," the manufacturer said in a statement.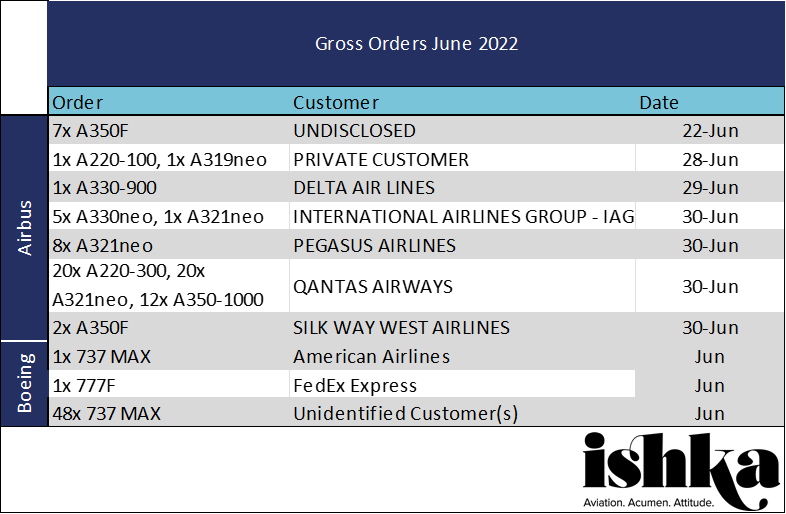 Boeing 'nearly there' with 787 approval
Boeing is reportedly looking to resume 787 deliveries in the near future, although the manufacturer has not yet indicated that it has finalised approval from the FAA. Boeing has now not delivered a 787 in over a year, after the FAA halted handovers of the aircraft in 2021.
As previously reported, supply chain issues continue to cause widespread disruption, with Boeing CEO David Calhoun reportedly telling Bloomberg's Qatar Economic Forum in Doha last month that disruptions could last through most of 2023.
Lessor Orderbooks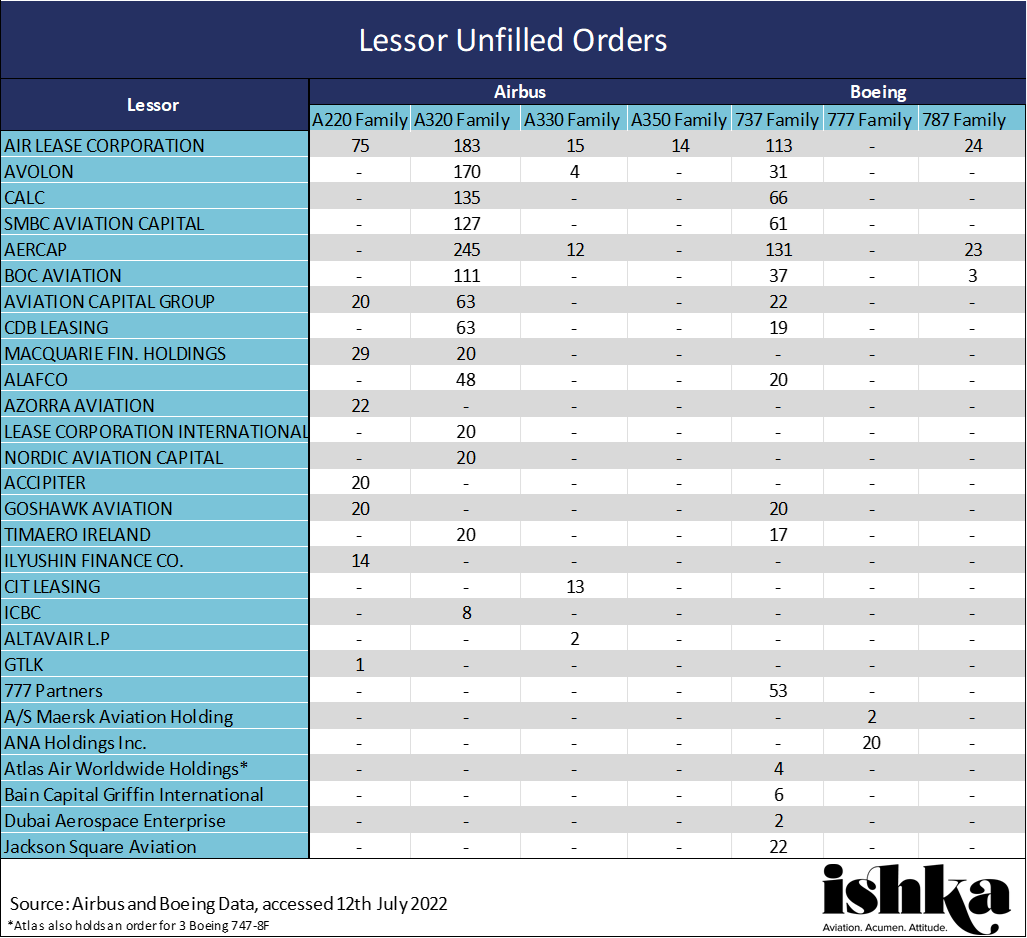 The outstanding disclosed aircraft orders from lessors have seen little in the way of significant changes. The Airbus narrowbody order backlog is down from 1,447 to 1,434. On the widebody side, the total lessor order backlog has dropped by one, from 61 to 60 – an Airbus A330-300 for Altavair reported to be an unplaced aircraft due for another airline and for which the asset manager was revealed as the new customer this May.
Boeing's lessor orderbook for widebodies is unchanged – the total sits at 79, the same as at the end of May. The number of Boeing narrowbodies currently on order from lessors is 620, a drop of 17 from the 637 on order the preceding month.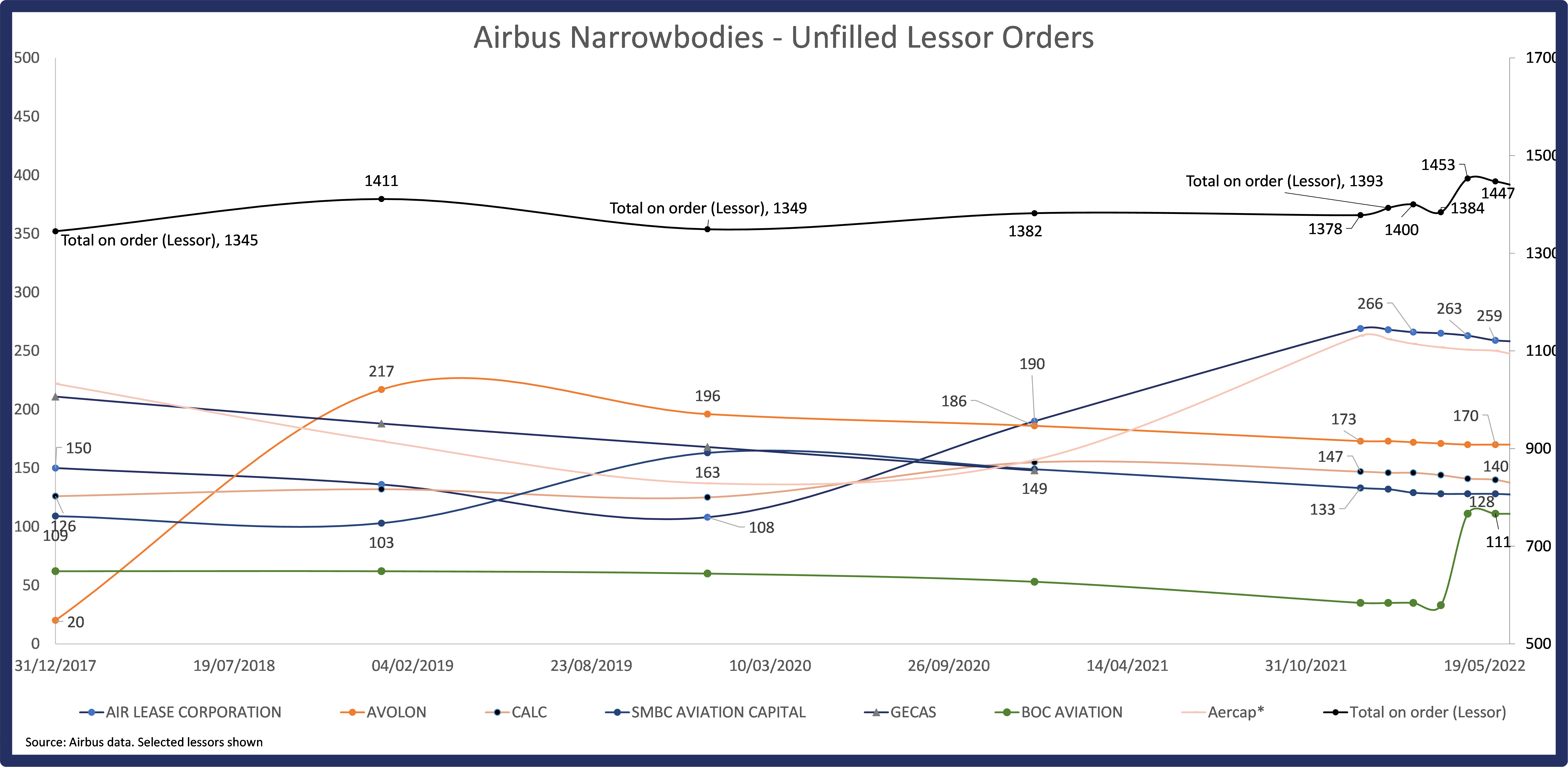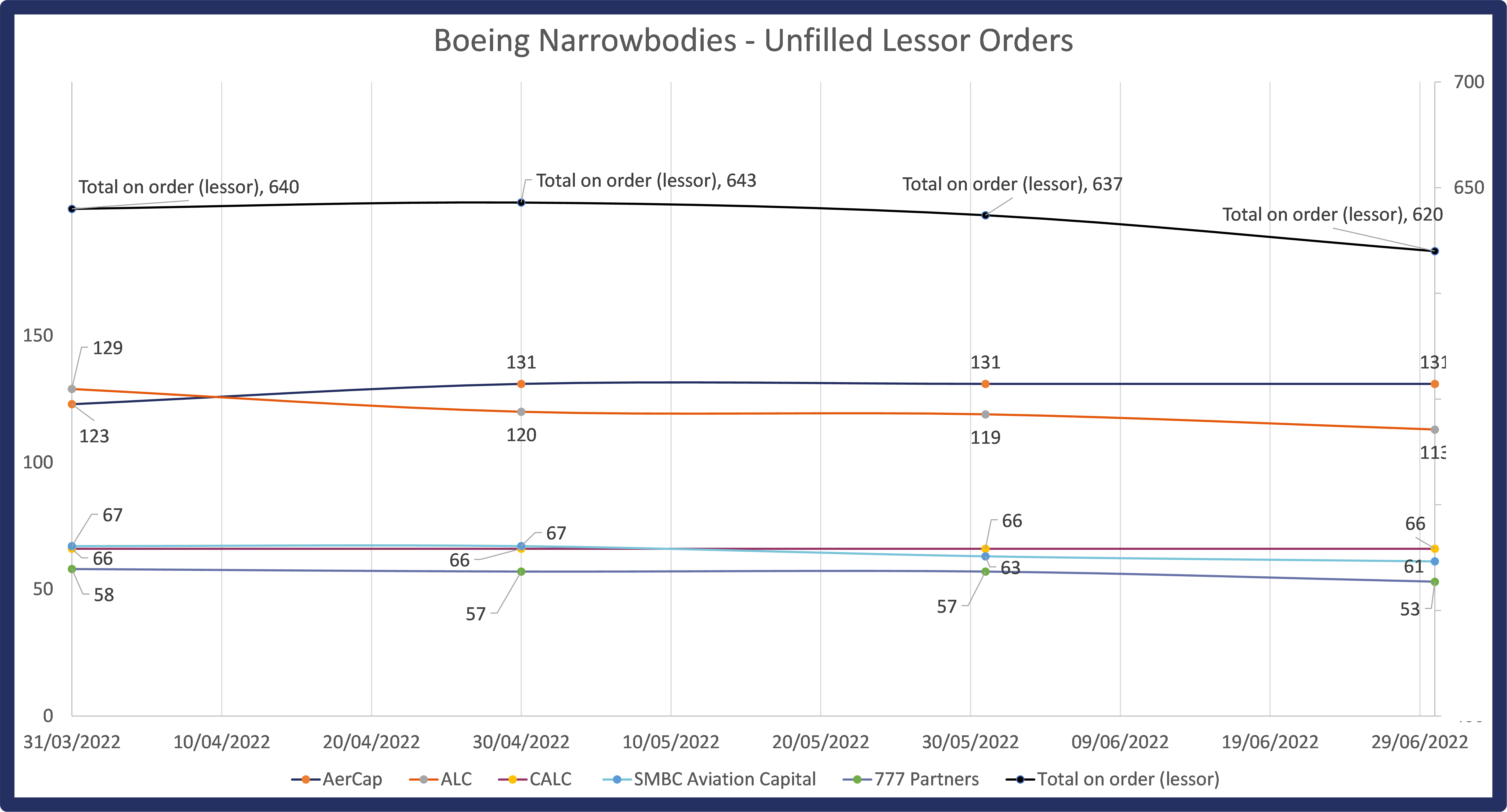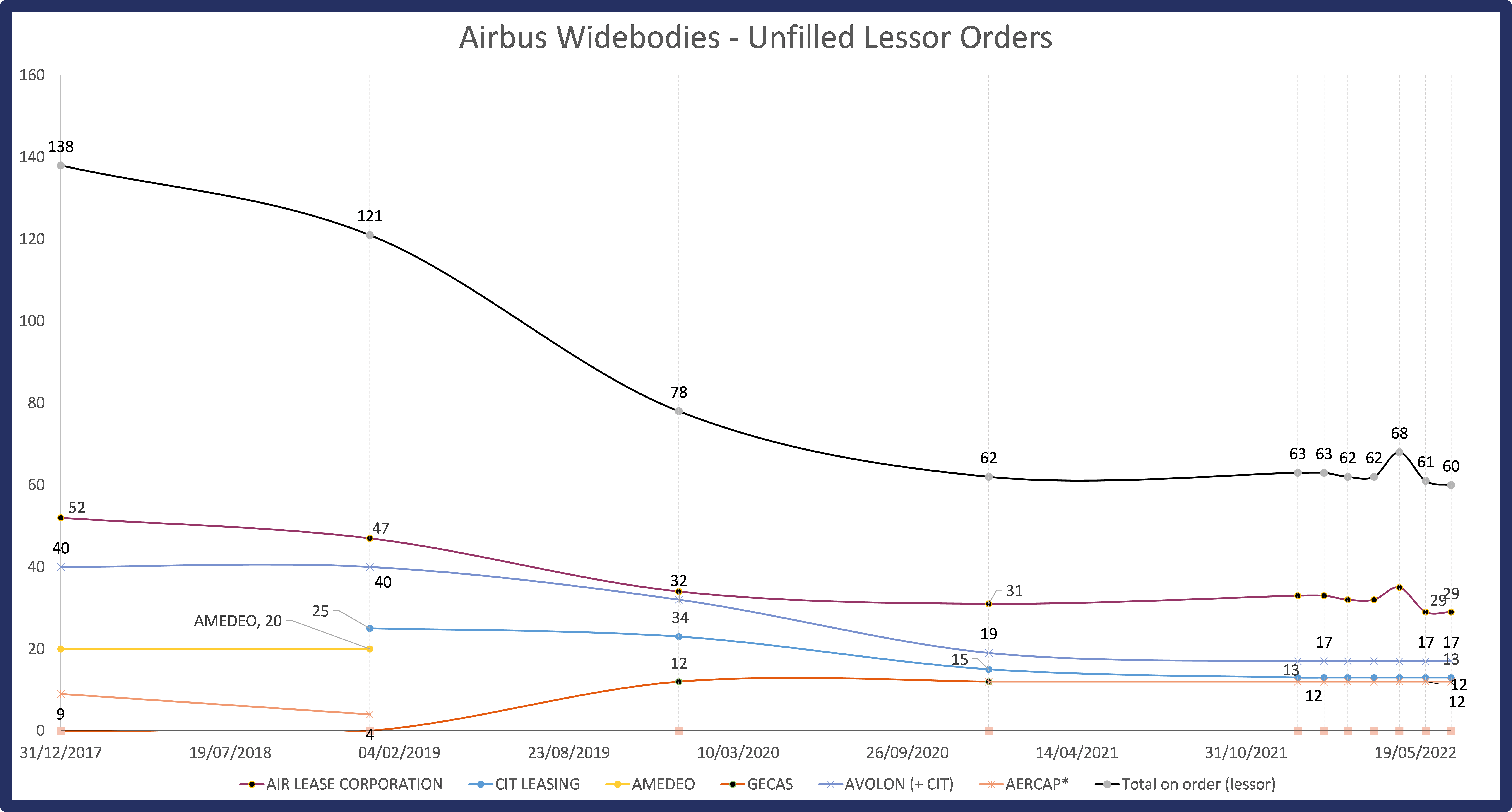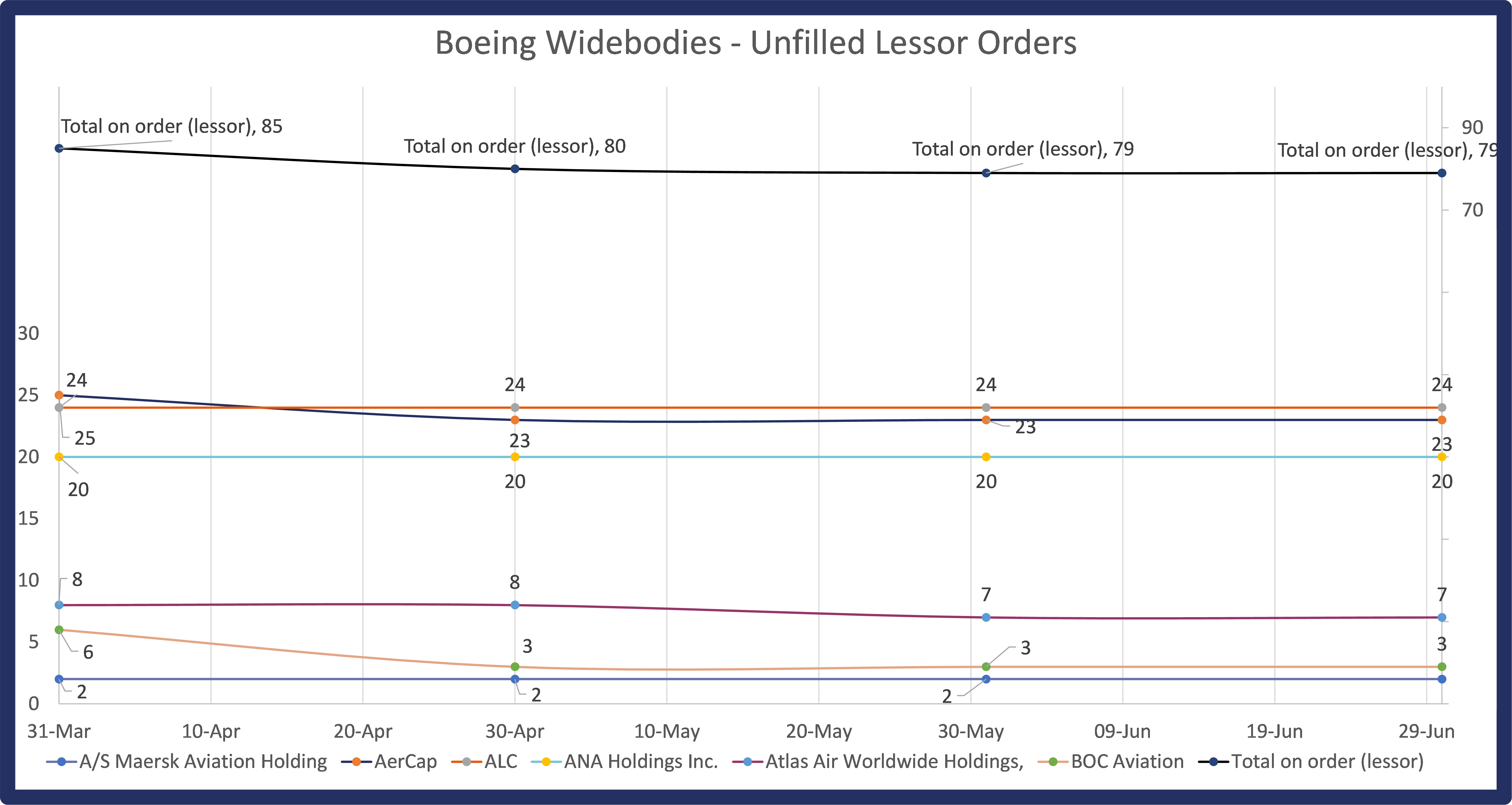 Note: Historic backlog data for Boeing is not available. Data shown begins at Ishka's first update
The Ishka View
It has been a relatively quiet month for orders with the two major manufacturers – with the exception of the major Chinese Airbus order, which should show up in the official Airbus order data for July. There is something of a calm before the storm, as the Farnborough Airshow next week will predictably bring with it a flurry of new order announcements from multiple parties.
While Airbus continues to out-deliver Boeing, it is worth noting that the gap is not as large as recent headlines in international financial press might seem to suggest. Once the 787 deliveries resume, Boeing may have the opportunity to close the gap further – despite Boeing CEO David Calhoun's insistence earlier in the year that the manufacturer was not chasing its rival in terms of delivery numbers.
The Insights team will be at the Farnborough Airshow next week. Eduardo Mariz, Joseph El--Helou, and Joe McNeil are available for meetings.