Nigerian aviation crisis threatens regional hub status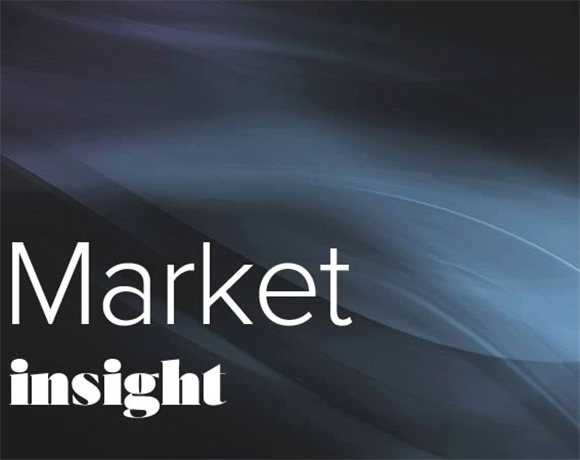 While airlines the world over have benefitted from low fuel prices in recent years, the collapse of global oil prices since 2014 has led to soaring fuel costs, a dollar shortage, and a lack of foreign investment which has crippled several of Nigeria's airlines and threatened the country's status as the region's main aviation hub. The Ishka view is that airline consolidation and bankruptcies can be expected in the coming months unless macroeconomic conditions improve. In the current environment the government's capacity to intervene appears limited.
The whole sector is laid low by crisis
On the 1 September, one day after Nigeria entered recession Aero Contractors, the country oldest airline, suspended all scheduled flights indefinitely and places all staff on leave. The following day First Nation was ordered to suspend its operations by the Nigerian Civil Aviation Authority after failing maintenance checks, it denies any financial difficulties. But the most disruption came from Arik Air, Nigeria's largest airline, which also suspended flights. The carrier, which is responsible for 40% of Nigeria's domestic traffic temporarily grounded its fleet when its insurance expired. Though flights have since resumed. Air Peace and Dana Air have also delayed or cancelled flights.
Currency woes
When the global oil price collapsed after 2014, so too did the revenues of the Nigerian government – which relies on oil for 70% of its expenditure – and its currency, the naira. Or it would have done if the Nigerian Central Bank hadn't artificially pegged the naira against the dollar. This peg lasted 15 months and was intended to protect the country's hard currency reserves amid widespread capital flight but resulted in a scarcity of dollars and squeezed imports. The government also instated import restrictions on tomatoes, ball-point pens, spaghetti, penicillin and a host of other goods to stop the flow of money out of the country.
The currency peg came to an end on 20 June 2016, though the import restrictions remain. The same day the free-floating naira duly fell in value by 30%, pushing up inflation to 17.6%, making it costlier for Nigerian businesses to pay for dollar-denominated debts and obligations. The lack of dollar revenues combined with a weak naira has made it increasingly difficult for domestic airlines to pay their maintenance fees, their international work-force, leasing rent, and in particular jet fuel – all of which are serviced in US dollars.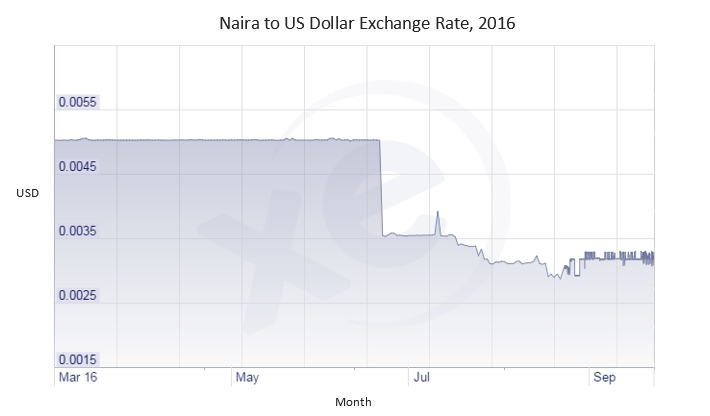 A major reason behind the decision to remove the naira's peg against the dollar was a $600 million backlog in remittances to international airlines, including British Airways and Emirates, that had not been able to clear. During that time Iberia and United Airlines both ceased flights to the country, ostensibly for commercial reasons.
Fuel shortage grounds fleets
Despite being Africa's biggest oil producer, Nigeria is reliant on imported aviation fuel, known as Jet A1, due to the dilapidated state of its own refineries. The weak naira has led to fuel scarcity and cancelled flights. Oil companies such as ConocoPhillips and Total are said to have doubled their prices since June. Scarcity has pitted airlines against domestic consumers as the kerosene-based Jet A1 competes with households who use kerosene for cooking and heating. Politically this is an unenviable situation.
Domestic carriers are the most affected by this as they cannot take advantage of cheaper prices abroad. Moreover, the presence of international carriers, which also extends to regional rivals like Ethiopian Airlines, was made possible by the Bilateral Air Services Agreements (BASA). As a result, local carriers have found it harder to compete. Neighbouring Ghana has responded by cutting the price of aviation fuel by 20% and Emirates has added a stop-over in Ghana on its daily flight to Lagos. The airline has already cut its twice-daily flights to Lagos and Abuja to just one. Lufthansa is managing the situation by flying with more fuel on flights to Lagos, while Air France-KLM and British Airways are using smaller planes to avoid becoming stranded.
Nigerian carriers struggle under debt burden
According to IATA's regional manager, Sampson Fakotum, Nigeria has the second highest aviation debt levels in the world. The precise amount remains unclear. However, a substantial amount of debt is owed domestically to multiple government agencies that each take a slice of ticket fares. There is also a 5% levy on international passengers. A recent debt recovery drive by these agencies is only squeezing the airlines harder. Around N47 billion (USD149.3 million) is currently owed to bodies including the Federal Airports Authority of Nigeria, Nigeria Airspace Management Agency, and the Nigerian Civil Aviation Authority (NCAA). At the same time a general recession is putting pressure on disposable incomes in the country. As a result Nigerian airlines face reduced revenues. If these agencies are not careful they risk pushing carriers into insolvency.
Scenarios
What happens if there is no relief? If the crisis continues there will be inevitable consolidation in the market as airlines merge and fold. Many domestic routes are served by multiple operators that results in over capacity. Despite industry calls for state intervention to save airlines, no Government bailout seems forthcoming given the fiscal strain the government is currently under. However, any government bailout could plausibly take the form of tax or debt relief on money owed to government agencies.
The Ishka View
Nigerian airlines have been buffeted by international competition and crippled by the country's currency crisis and poor infrastructure. The Ishka view is that this threatens Nigeria's status as the region's main aviation hub which is rapidly being seceded to Ghana. Had Nigeria's refineries been in working order its fuel shortage would not be so acute. Moreover, a doubling in fuel costs, onerous government taxes on the industry, and poor foreign investment is choking-off growth when it is most needed. Even if the sector does recover, for investors the reputational damage to the country will be hard to undo.