Airlines maintain capacity discipline as traffic picks up in 2017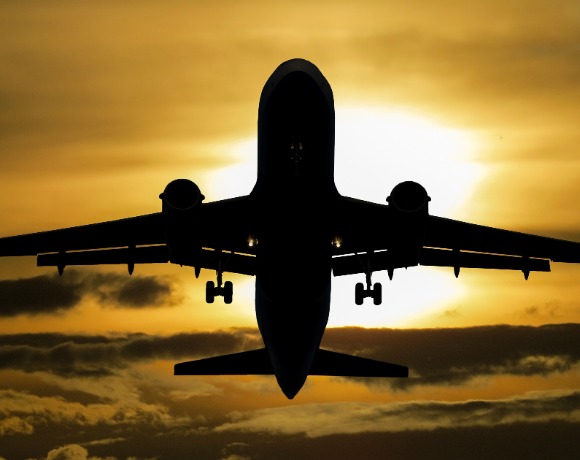 Worldwide air passenger traffic grew by 7.6% y-o-y during 2017. This is a healthy improvement over the 6.3% growth witnessed during 2016. But more importantly, this traffic growth was on the back of efficient and prudent capacity addition. Overall capacity rose by 6.3% in 2017 (y-o-y) compared to 6.2% in 2016. This increased gap between traffic and capacity growth in 2017 is something to be appreciated. Capacity discipline was evident across most regions. In an environment where costs have started to creep but pressures on the top-line remain or are yet to recede completely, capacity management becomes extremely critical. There are examples of fast-growing airlines coming under severe financial stress whose capacity addition is not completely in sync with traffic growth. As such, it was encouraging to see the general trends in traffic growth vis-à-vis capacity growth during the year. The question now, as always, is whether this trend might continue. As some of the demand factors ease, it remains to be seen whether traffic continues to grow at the pace it has grown during 2017. Nevertheless, the traditional fundamental drivers of traffic growth still remain in place as most key aviation markets are in the midst of strong macroeconomic phase.
Healthy traffic growth across the board

As can be seen from the chart, nearly all regions witnessed healthy traffic growth during 2017 and an improvement over the growth levels recorded in 2016. Thanks to a number of fast growing aviation markets such as China, India, Vietnam, Indonesia, among others, Asia Pacific finished 2017 as the fastest growing region. The recovery in domestic Japan, previously one of the laggards in terms of traffic growth, which experienced one of the strongest periods of growth in a number of years would have also boost the Asia Pacific figures. The country is in the midst of a strong macroeconomic recovery and that is having a positive effect on air traffic.
Europe was also a standout performer. For a mature market to grow nearly as fast an emerging market is an impressive feat. As with Japan, Europe, too, benefitted from the buoyant economic conditions. The terrorism related incidents in Western Europe and Turkey had a profoundly negative impact on air travel in 2016. However, both markets appear to have recovered in 2017- which has also helped to boost traffic growth. The recovery in Russia might have also benefitted the overall figures for Europe. Ishka has covered Russia's recovery in detail (Is the worst now over for Russian airlines?). The country's domestic y-o-y traffic growth improved from -1.8% in 2016 to a very healthy 10.1% in 2017.
Another region that has benefitted from improving macroeconomic conditions is Latin America. Brazil is by far the largest aviation market on the continent. Political instability and falling commodity prices pushed Brazil into deep recession during 2015 and 2016. Unsurprisingly, air traffic in the country collapsed. However, 2017 saw a major recovery as commodity prices recovered and the political climate also improved. While there are still on-going challenges, the expectation is that the region should continue to experience healthy traffic growth in 2018.
Statistically, Africa, too, appears to be in a relatively positive phase when it comes to air travel. Both, 2016 and 2017, have been fairly good when it comes to traffic growth. Some of the major aviation markets of the region are experiencing positive macroeconomic recovery which in-turn is boosting air traffic. While there is greater awareness and renewed enthusiasm in the region to liberalise the region's skies, more needs to be done to fully use of the vast potential the continent offers. The region also suffers from severe inefficiencies and lack of corporate governance which is pushing several of the major carriers in the region on the brink of bankruptcy.
The Middle East remains the only region that saw a major slowdown in its traffic growth during 2017. After years of double-digit growth driven by the ambitious international expansion of the ME3 carriers, y-o-y traffic growth was a more modest 6.4% during 2017. In comparison, traffic growth in the region in 2016 was almost double at 11.2%. This slowdown was mainly as a result of geopolitical issues. Although some of the factors impacting traffic growth have now receded, other issues still remain. Encouragingly though, the Middle Eastern airlines appear to have responded pragmatically to the slowdown especially when it comes to capacity addition. The Middle Eastern airlines have a number of aircraft on order, however, 2017 saw some degree of re-alignment as capacity growth also fell from a double-digit rate of 13.5% in 2016 to a more realistic 6.5% during 2017 which was more or less in-line with demand.
Domestic segments get a boost as well

The domestic market segments continue to be dominated by India and China as buoyant economic conditions and the increasing penetration of air travel continues to boost air travel within these markets. However, there were some notable changes in the growth rates of both countries. A slightly subdued economic backdrop slowed traffic growth to some extent in China during 2016, however, as conditions recovered and economic activity picked-up again air travel also got a boost. In contrast, some major fundamental policy changes in India slowed the rate of growth in India during 2017.
India and China are probably not the biggest highlights of 2017. The biggest standout performers of 2017 were Russia, Brazil and Japan. As can be seen from the chart, all three domestic markets posted impressive recoveries during the year thanks mainly to improving macroeconomic conditions domestically.
Will the trends continue?
Although the major fundamental drivers of traffic growth remain fairly strong, some of the other factors that have had a positive impact on the growth rates such as the low airfares might be waning. As highlighted in Ishka's Q3 traffic update (Irma, Maria and Talim disrupt traffic growth in Q3 2017), passenger yields have started to recover after a few years of constant decline. While this might be favourable for the airlines from the point of view of financial health, in reality low airfares have been a key stimulant for growth of air travel. IATA, too, believes that the improving yields could moderate the pace of traffic growth to some extent in 2018.
From a macroeconomic perspective, most major aviation markets seem to be performing robustly. Despite the slightly turbulent political climate in the US, the economy is performing well and the changes in the tax laws are also expected to boost economic activity, at-least in the short-run. However, some of the other proposed changes have the potential of raising frictions with other countries. And since the US still has such a major influence on the world economy, there is always a potential of impact being felt worldwide. The fallout of some of the US' trade policies could also be detrimental to the growth of air travel.
The Eurozone and Asia Pacific are no different and also continue to experience robust economic activity. Even Latin America seems to have recovered from the effects of the challenging macro conditions particularly in Brazil. All in all, there are factors that could continue to propel and even disrupt traffic growth.
The Ishka View

2017 was an extremely positive year when it comes to traffic performance. Not only did traffic rise faster than the previous year, but the capacity growth was efficient as well. This helped to substantially improve the industry-wide load factors. Encouragingly the robust balance between traffic and capacity growth was evident across all regions demonstrating a general industry-wide capacity discipline.

Looking ahead there are factors that could continue to both propel and even disrupt traffic growth in 2018. A buoyant macroeconomic climate is a net positive for passenger traffic and in the absence of a major shock traffic growth is likely to remain healthy. However, one continuing stimulant for passenger traffic has been cheap airfares. Early indicators of improved yields suggest that airfares are likely to inch upwards, which could dampen passenger enthusiasm for future travel. In addition, the fallout of some of the US' trade policies could also be detrimental to air travel growth.

More related insights: