Norwegian puts the brakes on leasing arm growth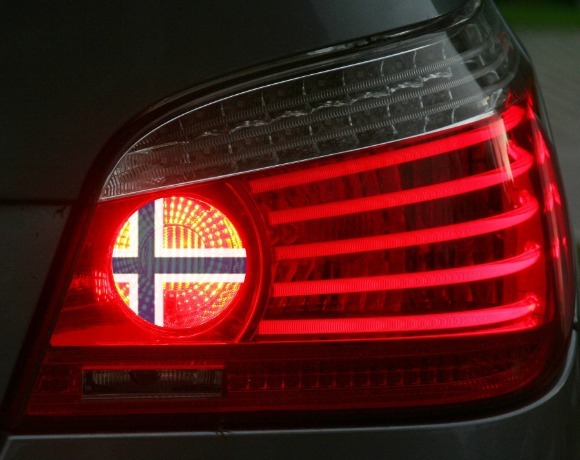 Low-cost carrier Norwegian Air Shuttle (Norwegian) has scaled back its growth plans by delaying aircraft deliveries for the next two years, slashing capital expenditure by $2.1 billion. By restructuring its orderbook the carrier has effectively reduced the planned growth of its captive lessor, Arctic Aviation Assets (AAA). The carrier, which reported a Q1 2019 net loss of $173 million, has been actively exploring the sale of both its AAA portfolio and orderbook (see Ishka's earlier Insight) as it seeks to shore up capital. Norwegian's uses AAA, a wholly-owned subsidiary, for aircraft deliveries which it then takes on operating lease.
The latest changes to Norwegian's orderbook gives further reassurance to investors worried about the carrier's amount of leverage. Recently, the airline was forced to conduct a rights issue as it came dangerously close to breaching a bond covenant that requires it to maintain a minimum of NOK 1.5 billion ($172 million) in book equity.
Ishka analyses the latest developments in the LCC's push to return to profitability.
Delayed deliveries
Norwegian has delayed deliveries for 12 Boeing 737 MAX 8s from 2020 to 2023 and 2024, and four Airbus A321LRs from 2019 to 2020. The changes have allowed it to reduce capital commitments for aircraft from $2 billion to $1.7 billion in 2019 and from $2.4 billion to $1.2 billion in 2020. Overall, the airline said it will reduce capex over the next two years by $2.1 billion: $500 million in 2019 and $1.6 billion in 2020.
Norwegian CFO Geir Karlsen said during the carrier's Q1 results presentation that, as things currently stand, in 2020 Norwegian will take delivery of eight MAXs, down from a previous 24. For the next two years, AAA will only receive five Airbus aircraft, all of which will go to HK Express. According to the CAPA Fleets database, the five aircraft will raise AAA's exposure to HK Express to 10 aircraft – all A320neos.
For 2019, Karlsen said Norwegian "is still listing" 16 MAXs for delivery but the carrier is yet to see "how many we will take due to the current situation." Boeing has not delivered MAXs nor received orders for the type since its global grounding in mid-March. On the widebody side, the airline expects to take five 787-9s per year in 2019 and 2020 as previously planned.
Source: Norwegian
Norwegian will secure financing "for a number" of those MAXs and two more 787s delivering over coming months. Two of the 787 delivered during Q1 (MSN 63319 and 63320) were financed through sale/leaseback (S/LB) with, as Ishka understands, BOC Aviation. For the MAXs, the airline will focus on "85%-levered financing deals at attractive terms" using a mix of AFIC and export credit financing, Karlsen said in his presentation.
Sweetening the divestment talks
The airline says the latest agreement with Airbus puts Norwegian in a better position to negotiate a long-planned divestment of aircraft. Norwegian announced plans to divest up to 140 aircraft in April 2018 (see Ishka's earlier Insight), but it is still in discussions with potential partners for a joint venture to complete the operation.
The CFO said the new delivery slots and "new terms" approved with the OEM make it "potentially easier for us to discuss with our potential partner a JV [for the divestment]." Karlsen declined to comment on the updated terms but said they referred to things like "engines" and "base pricing." CEO Bjorn Kjos said aircraft shortages in the market created by the MAX grounding "made it easier to come to an agreement" with Airbus but did not specify further details.
Karlsen said the airline has been working to identify a JV partner and discussions are "continuing" between "three parties until now." However, with no PDPs to Airbus scheduled until Q2 of 2021, he said the airline now has more time to negotiate and "it would make sense to wait because values are going to go up" for its ordered A320neos and A321LRs.
MAX grounding a mixed blessing
Norwegian has 18 MAXs in its fleet and is seeking compensation from Boeing for their grounding (see Ishka's earlier Insight). In the Q1 results announcement, the airline said it expects the grounding to cause losses "in the area of NOK 300 million ($35 million) to 500 million ($57 million)" over Q2 and Q3 of 2019. The carrier does not expect to fly the MAX "until at least August" and has contracted wet leases and increased utilisation of other aircraft to compensate for the loss in capacity.
But there is a silver lining. Karlsen said the airline has the capacity "to sell more of the [737] NGs," which are becoming "more attractive" due to the grounding of the MAX. Norwegian has sold 15 aircraft slated for delivery in 2019 with a total cash effect of approximately $170 million and it is "carefully" evaluating what aircraft it can sell going forward.
The CFO also said values on the A320neos going to HK Express and currently up for sale will "not come down" given the interest of Cathay Pacific in purchasing that airline. Norwegian has received "five to ten" bids to purchase those aircraft "at good profit for Norwegian." Karlsen said the Airbus jets are commanding "pretty attractive" 12-year lease rates as the value of the neo order "has come up" due to the MAX situation.
The Ishka View
Make no mistake: the delivery deferrals represent a massive cost saving exercise for Norwegian and a significant scaling back of ambition. The loss-making low-cost carrier has used a buoyant S/LB market to boost its cash flow by selling aircraft through to third-party lessors. Faced with fewer new deliveries because of the MAX grounding Norwegian was faced with a choice: either rely more on generating a positive revenue/cost ratio from operations or scale back its leasing arm instead. It has chosen the latter as it continues to explore creating a JV for AAA under a 'Fly Leasing-AirAsia-style' deal (see Ishka's earlier Insight).
Despite the carrier's mounting losses, the cost-cutting measures do seem to be having a positive effect. The airline reported an improvement in EBITDAR from -12.6 % in Q1 of 2018 to 1.1 % this year and a 12% improvement in RPK. More importantly, the airline says it has addressed its equity issues. In addition to capex savings, it has also secured "more capacity" from credit card acquirers to give the airline a "lower holdback" - the amount of ticket revenue credit card companies hold back to ensure they will be covered if the airline goes out of business. At the end of March, the airline also announced it had raised NOK 1.3 billion ($150 million) in gross proceeds through a successful private placement of new shares "ensuring a substantial buffer" to the bond covenant.
---

More related insights: