Aviation finance: Are you pricing for risk properly?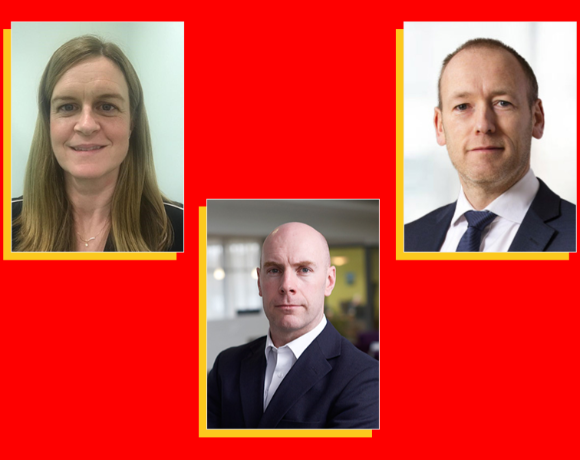 Three aircraft and engine leasing risk officers highlight their biggest concerns in the market today. These range from increased OEM production rates to the danger of excess capital mispricing risk for new aircraft leases.
All three risk officers are speaking at a panel at Ishka's Dublin festival.
Christine Davin, SVP Head of Risk, Accipiter:
1. Growth seems to be in high-risk jurisdictions
Some of the countries currently offering the best growth potential for new business are also the highest risk to do business in at the moment – for example, we are seeing high demand in India and Russia right now, but see both as high-risk jurisdictions.
2. Excess capital is driving an irrational market
I feel that the market is not acting in a rational way at the moment, with excess capital still available and high lessor competition making it a good environment for airlines, but the deals being done are not as secure as in past years with fewer risk mitigants in place and for much lower average lease rates. All this is putting pressure on lessors further down the road and reducing the overall returns. I think we are/will see some improvement due to the current issue with MAX grounding (hopefully short-term) and also airline bankruptcies which are adding some older aircraft back into the market.
3. Growing political risk
Heightened geopolitical and economic risks in pockets across the world add to the difficulty of doing business. This includes on-going high political risk in Brazil and Mexico, heightened risk in Turkey, as well as tension between the US and China, and potential Brexit impacts: all of which can have a destabilising impact and can lead to currency volatility, and reduced passenger demand, and so on.
Ed Colleran, EVP Risk Management, ELFC:


1. Pressure on returns
The continued availability of excess funds for investment in the sector is having a detrimental effect on the returns now available.
The engine sector remains very competitive and, despite the turn of the cycle, there are still lots of funds and capital available to the sector. Competing capital is pushing pricing to a level that is difficult to justify or reconcile with a solid business plan for the newer leasing entrants, especially for independent engine lessors (i.e. not affiliated with a manufacturer).
It is easier to see why affiliated engine lessors may be able to price more aggressively as they have the ability to generate earnings from either the follow-on sale of parts, or by lowering material or labour costs in maintenance shop visits as part of an FHA offering.
2. More airline bankruptcies
The number of bankruptcies witnessed in the last 24 months - while industry conditions have been as good as ever experienced.
It is worrying that we've seen the demise of recognised industry names while demand has been good, interest rates low and fuel (while increasing) still relatively acceptable. What will happen if we see an economic contraction?
3. Engine OEM dominance
The competitive positioning of the engine OEMs - both in terms of their bidding to win SLBs (sale/leasebacks) and their stated strategy to get even more involved in the aftermarket.
The SLB market for engines remains as competitive as that for aircraft, as it also has to contend with competing against the manufacturer of the asset you are trying to acquire. Clearly these entities have an advantage in terms of knowledge of the asset pricing, maintenance rates and ability to offer FHAs. If they also get even more involved in the aftermarket what will be the effect on residual values?
Michael Dowling, Chief Risk Officer, DAE:
1. Risks not priced appropriately
Today the sale/leaseback and new pipeline placement market is not pricing risk appropriately. There is little or no risk premium for weaker credits, and yields are so low as to not allow for any risk, be it asset, credit or financial market risk.
2. OEM production rates
OEM production rates continue to rise, putting ever more supply into the market with the effect of reducing economic lives. This results in loss of value which is not being priced into today's market.
3. Shock to demand.
We have experienced a significantly long expansionary period with huge growth in PAX demand. A demand lead shock will be significant to the industry given the volume of supply now entering the market.
The Ishka View
It is interesting to note that the three risk officers have all highlighted irrationally low deal pricing as a chief risk in today's market. It is another sign that the sector is still attracting an abundance of capital, but also a reflection of the fact that many lessors have locked in growth in the form of speculative orders. At a time when lease rates are already low, lessors are increasingly forced to compete aggressively to win lease rates – resulting in even softer lease rates.
The typical risk mitigants that lessors have normally included into leases (such as security deposits, maintenance reserves and full life return conditions) have been steadily eroded due to competitive pressures. But is rationality creeping back into the market? Sellers of leased aircraft portfolios are still attracting a premium as bidders continue to seek to expand their portfolios, many of whom are eyeing the ABS market (see earlier Insight).
Ishka, however, notes that the sale/leaseback market has cooled slightly in the last few months (see earlier Insight). Some lessors have been focused on placing their orderbook rather than trying to win new deals, while the MAX grounding has inevitably delayed some campaigns. It is easy to forget just how aggressive this end of the market has been over the last three years. Even if the sale/leaseback market has cooled slightly – most aviation financiers would say that terms still do not adequately reflect the risk being taken on by many lessors.
Don't miss the opportunity to hear Michael Dowling, Ed Colleran and Christine Davin share their vast wealth of industry knowledge as they take to the #ISHKAFEST stage, June 26th – 27th, for the Risk Roulette session: buy your Festival Pass today.

---

More related insights: