Repo update: Lessors look to remarket ex-Thomas Cook aircraft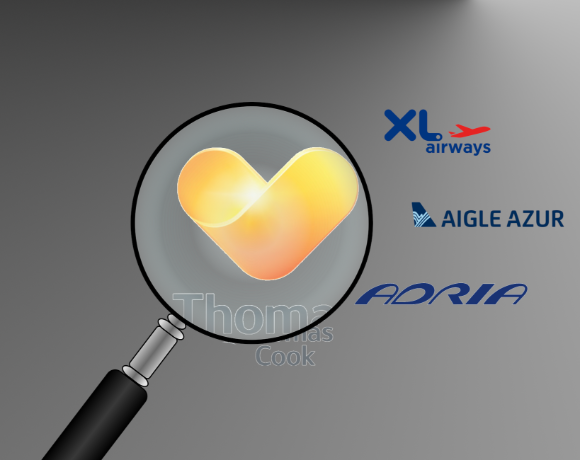 Lessors exposed to four recent airline bankruptcies, Adria Airways, Aigle Azur, Thomas Cook and XL Airways, have begun finding new operators for some of their aircraft but the majority of these aircraft remain in storage awaiting new customers.
The four airlines between them operated a total of 71 leased aircraft (Ishka's previous tally of 74 included some SAAB 2000 aircraft on lease to Adria that were not in operation at the time of bankruptcy – see Insight: 'Repo frenzy: Four airlines down, six on watch').
To date one A330 previously leased to Aigle Azur has been sold and there have been unconfirmed reports that two A319s previously leased to Adria Airways have been remarketed.
Remarketed or sold aircraft
AerCap confirmed to Ishka that one of their A330-200s previously leased to Aigle Azur (either MSN 444 or 493) has been sold to Air Caraïbes. The lessor was not able to specify which aircraft had been sold when contacted by Ishka. Both aircraft are of a similar age: 17.6 and 17.1 years respectively
Unconfirmed reports also suggest two Carlyle Aviation Partners A319-100s are headed for Volotea while another Carlyle A319-100 (20.5 years) and one Castlelake A320-200 (15.5 years) are set to be scrapped (see Insight: 'Midlife A319, 737-700 part out driven by strong demand for engines'). The lessors did not respond to Ishka's request for comment.
The majority of the 71 aircraft, however, appear to have entered long-term storage in places like Shannon, in the case of nine Air Lease Corporation (ALC) jets, or Newquay, where British MRO Apple Aviation is reportedly "maintaining, storing and preparing" three Airbus A330-200s and one A321-200 from Aviation Capital Group (ACG). The two lessors had a combined 19-aircraft exposure to Thomas Cook.
Some lessors have listed their aircraft as available in press releases or aircraft listings. They include AeroCentury, which sent four ex-Adria CRJ900s to Maastricht to be prepared "for sale or lease" by SAMCO Aircraft Maintenance, and one DVB-managed A319-100 (MSN 2870) which as of 21st October was available for lease from Q4 2019.
In addition to the ALC and ACG aircraft, a number of other aircraft have been repositioned to airports with MRO facilities such as Woensdrecht Air Base in the Netherlands (three ex-Aigle Azur aircraft, one owned by Aircastle and two by Avolon) and Kaunas Airport in Lithuania (two ex-Thomas Cook A321-200s owned by Avation).

Source: CAPA Fleets
Click here to download the table of aircraft.
MRO winter bottlenecks
One issue lessors could face is European MRO winter season bottlenecks. Airlines in the northern hemisphere prioritise MRO shop visits in the September-March period to maximise capacity during the summer. This, in turn, makes it difficult to find MRO slots currently.
Ishka understands that Adria Tehnik, which completed transition work in April for some ALC A321s leaving WOW Air after its insolvency (see Insight: "WOW Air collapse: How are lessors impacted?"), was last month unable to handle a request by ALC for transitioning work on ex-Thomas Cook A321s due to a lack of slots. ALC did not respond to Ishka's request for comment.
The issue was discussed last week by lessor panellists at MRO Europe. "Unfortunately, typically, bankruptcies, in the majority of the cases don't happen in the middle of the summer," commented Maurick Groeneveld, director of aircraft management at Doric, adding that in the winter period "MROs are in any case full."
Rich Gauvin, chief technical officer of Castlelake, said that, when "life happens" and a lessor faces an unplanned aircraft transitioning, they "need to have support" from MROs with integrated service offerings. "This is where a one-stop shop, if it's working properly, can be very helpful," Gauvin shared.
The Ishka View
The experiences of Air Berlin and Monarch suggest that it may take a few months for all the aircraft leaving insolvent airlines to find new homes and, more importantly, to be prepared for re-delivery. In the case of Air Berlin, however, the airline began winding down its operations as it neared a deadline for sale bids, allowing some aircraft to leave first and others to be remarketed as its eventual cease of operations neared. Lessors had a shorter notice, if any, ahead of the latest set of bankruptcies.
As Ishka previously noted, the vast majority of narrowbodies leaving the defunct carriers should be able to find new operators in the coming weeks or months. In different conditions, the availability of 42 Airbus single-aisle aircraft could have resulted in softer lease rates, but the MAX grounding and A320 family delivery delays are likely to help them get over the remarketing hump without much to sacrifice.
The story will be different for the 14 A330s. AerCap's A330-200 sale to Air Caraïbes and Air Canada's recent acquisition of a fifth ex-Singapore Airlines A330-300 underline that opportunities exist in the secondary market, but it is by no means child's play (see Insight: 'Remarketers confirm plummeting mid-life A330 lease rates').
---

More related insights: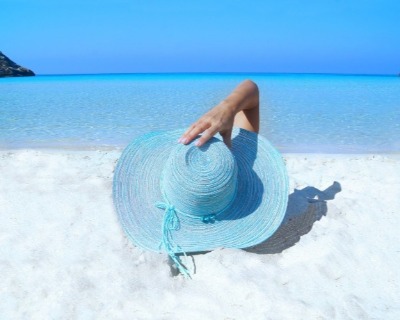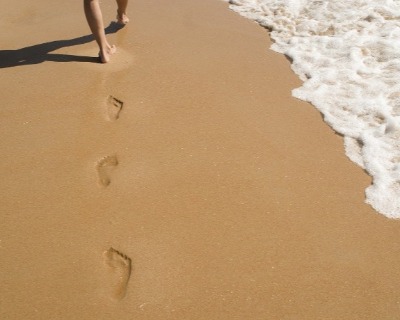 Buyers cite EOD clauses to walk away from aircraft deals
Buyers are walking away from nearly completed sales of leased aircraft, explain lessors, as the fall-out of the Covid-19 crisis is causing several deals involving millions of dollars of leased aircraft and engines to fall apart. more
01/04/2020