in Aircraft Asset Profiles , Airline Profiles
Friday 3 January 2020


Thomas Cook bankruptcy: 65% of leased aircraft redeployed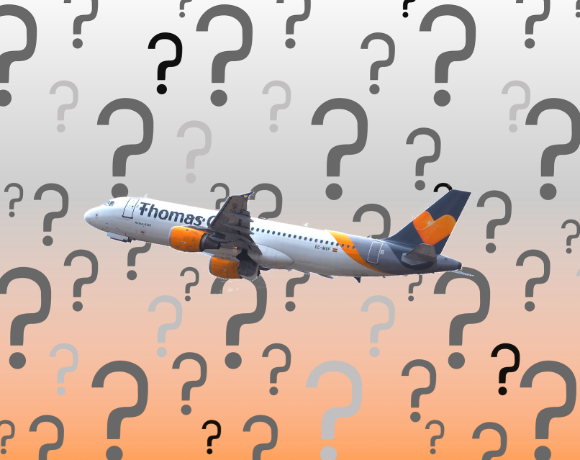 Correction: An earlier version of this article stated that three A330-200s listed as available by IBA were owned by Airbus Asset Management, which is incorrect. The report and attached file have been amended to reflect this.
Two-thirds of Thomas Cook's UK and Balearics fleets have been re-marketed to new lessees or transferred to the surviving sister German (Condor) and Scandinavian units (Sunclass Airlines, the rebranded Thomas Cook Scandinavia).
Three months after Thomas Cook's collapse, Ishka understands that at least 17 aircraft (all A321ceos) have been re-marketed to new lessees: Air Transat, Jet2, VietJet Air and Turkish Airlines. A further eight aircraft, including two A330-200s, have been transferred to Condor and Sunclass, while the two oldest A321s in Thomas Cook's UK fleet, both 2000-vintages, are slated for freighter conversions.
But market appetite for ex-Thomas Cook aircraft is not equal. Of the 15 aircraft in storage (and for which Ishka has been unable to identify a new lessee or owner) six are A330s averaging 18 years of age entering a notoriously crowded market (see Insight: 'Remarketers confirm plummeting mid-life A330 lease rates').
The following report reviews the fortunes of 41 aircraft affected by the Thomas Cook bankruptcy.

Source: CAPA Fleets and Ishka research
Click here to download the data.
A321s: An age split
Age has been more than just a number for the A321ceos left behind by the Thomas Cook bankruptcy. The 17 re-marketed aircraft are all below 6.5 years of age while the nine in storage (and for which Ishka has been unable to identify a new lessee or owner) average 13.5 years.
Of the 17 re-marketed aircraft six (all owned or managed by Air Lease Corporation, ALC) have gone to Air Transat. The Canadian airline had an agreement with Thomas Cook to yearly sub-lease a number of its A321s during the winter season. While the agreement is now void, it meant Air Transat was ready to operate a number of A321s in their existing configuration. ALC confirmed the lease agreement with Air Transat on 18th November 2019, announcing Air Transat as "a new airline customer."
Jet2, which until now has operated an all-Boeing fleet, will be taking at least five A321s (two ALC, two from Aviation Capital Group and one Avolon) over the coming months. Some of the A321s are expected to be based in Manchester, where Jet2 has acquired slots left vacant by Thomas Cook. Three A321s going to Turkish Airlines are ICBC aircraft while another three going to VietJet Air are ICBC (one) and Avation (two). Of the nine stored A321s, five stored in Lasham and Newquay appear to be aircraft owned and managed by ACG.
Two older A321s (MSNs 1238 and 1250, both managed by Babcock & Brown Aircraft Management – BBAM) are slated for conversion at ST Engineering's facility in Seletar Airport in Singapore, the lessor has confirmed to Ishka. BBAM and an unnamed airline signed letters of intent for A321 P2F converted freighters at the Paris Air Show in June 2019. The LOIs were signed with ST Engineering and Airbus joint venture Elbe Flugzeugwerke (EFW). One of the aircraft, MSN 1238, has already been flown to Seletar.
A330s going into storage
Thomas Cook's bankruptcy has sent six A330s into storage: five A330-200s and one A330-300. The latter is a Danish-registered aircraft marked by Flightradar24 as being operated by Sunclass, however the former Thomas Cook Scandinavia aircraft has not left Manchester since September. The aircraft's registered owner is Thomas Cook Northern Europe's (TCNE) leasing subsidiary TCNE Aircraft Leasing AB.
Of the five A330-200s in storage, three were made available for "immediate sale, in condition suitable for airline operation, cargo conversion or part-out." IBA was mandated as the sole appointed agent and set a deadline of 18th December for expressions of interest.
The two other A330-200s are an ALC 10-year-old (in storage in Amarillo, Texas) and an ACG 19-year-old (stored in Newquay).
The Ishka View
Lessors have followed through on assurances that Thomas Cook aircraft, much like those of Germania or WOW Air, would be re-absorbed by the market in a matter of months. While the picture is not uniformly positive, especially for A330s, the experience of Thomas Cook's fallout continues to validate that the market for used aircraft remains highly liquid. The rapid transitioning of some aircraft, such as one ICBC A321 (MSN 6526) re-delivered to VietJet, is particularly impressive given it took place in the middle of the busy MRO winter season.
The Thomas Cook bankruptcy could have had an even worse effect on the A330 secondary market had it not been for the continued operation of the Scandinavian subsidiary, now rebranded Sunclass Airlines (see Insight: 'Airlines on watch: Norwegian agrees Chinese JV, Thomas Cook's subsidiary finds buyers'). Sunclass continues to operate eight leased A321-200s and five A330s – three A330-200 and two A330-300. Two of those A330-200s (MSNs 948 and 967) were transferred to Sunclass from Thomas Cook's UK unit.