Boeing takes $18.6bn MAX beating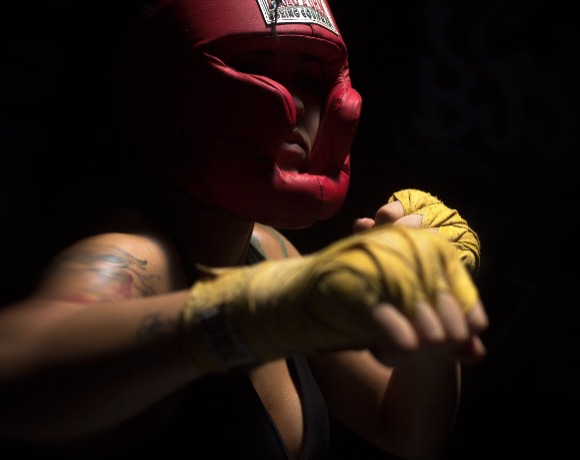 Boeing has booked a $636 million loss for 2019, its first loss in more than two decades and confirmed that 737 MAX grounding costs have risen. The OEM now expects the 737 MAX grounding to cost it $18.6 billion as it looks to offer financial support to airlines and suppliers and eventually begin a possible multi-year catch up to pre-grounding production rates.
This figure, reported in Boeing's recent Q4 earnings call, is more than double the $8.3 billion the OEM booked last summer in MAX-related costs (see Insight: 'MAX grounding: Boeing's $8.3 billion blow').
Boeing has now set aside $8.3 billion in airline compensation and $6.3 billion in costs over the MAX's paused production cycle. Another $4 billion of "abnormal costs" includes payments to suppliers and labour for the now-suspended MAX programme. Boeing ended a challenging year with negative $2.2 billion in Q4 operating cash flow and some grim news for 2020. CFO Greg Smith said 2020 would be worse for cash flow than 2019, with recovery "now expected to start in 2021".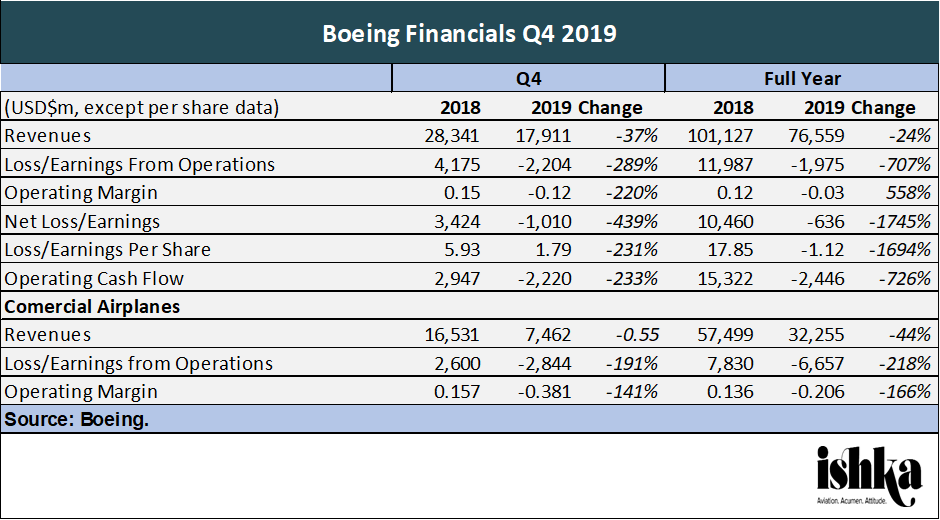 Weeks-old chief David Calhoun also denied now widespread reports from whistle-blowers of a culture problem at the manufacturer. "This thing [Boeing] isn't entirely broken," Calhoun said, describing the now infamous MCAS system – which regulators and crash investigators have implicated in the two fatal crashes – as an engineering "miss". "I don't think culture contributed to that miss," Calhoun said.
When will those MAXs fly?
Boeing announced it was halting production of the MAX at the end of 2019, not long before pushing its recertification timeline back (again) to mid-2020. According to Boeing executives speaking on the company's Q4 call, it will take some years for MAX production rates to recover to pre-grounding levels.
The company will also need a year and a half to clear its backlog of around 400 MAX aircraft: this averages to around 22 aircraft a month, although in reality the bulk of deliveries are expected to happen within the first year. Boeing has not disclosed the exact number of MAX aircraft in storage.
Calhoun previously stated Boeing's intention to resume production "a couple of months" before recertification, a timeline Smith reasserted, if more vaguely, in the Q4 call. "We will resume 737 MAX production at low rates in 2020," said Smith, with production "gradually" increasing to previously planned production rates "over the next few years": "When the supply chain has stability, we will make the next rate increase," Smith said.
Supplier Spirit AeroSystems, which recently laid off 2,800 employees due to MAX "uncertainty", announced this week that it does not expect to hit a production rate of 52 shipsets a month until late 2022.
Boeing manufactured 52 MAXs a month prior to the grounding, with plans to jump to 57 a month in 2019. Separately, Boeing also announced a further production cut on the 787 down to 10 aircraft a month from 12, with Smith blaming continued US-China trade tensions.
Simulator shortage "not a problem"
One stress point for returning MAXs to the skies that Ishka has previously highlighted is the lack of available simulators for pilot training. Calhoun, however, denied in the Q4 call that airlines should be concerned at the current lack of MAX simulator availability. "The capacity for flight simulators is getting very close to where we can handle" pilot retraining, Calhoun said.
Boeing reversed its previous assurances that pilots would not need MAX simulator training last month. There are currently 36 MAX simulators globally. Airlines in possession of them were quick to highlight this in their own Q4 calls: Southwest, for example, revealed plans to end 2020 with nine simulators (it currently owns three) and United Airlines did not rule out monetising access to its (currently one, soon three) simulators.
US-based industrial giant Textron also plans to up its production of MAX simulators to meet this demand. The other major producer of MAX simulators, CAE Inc, places the cost of a MAX simulator towards $15 million.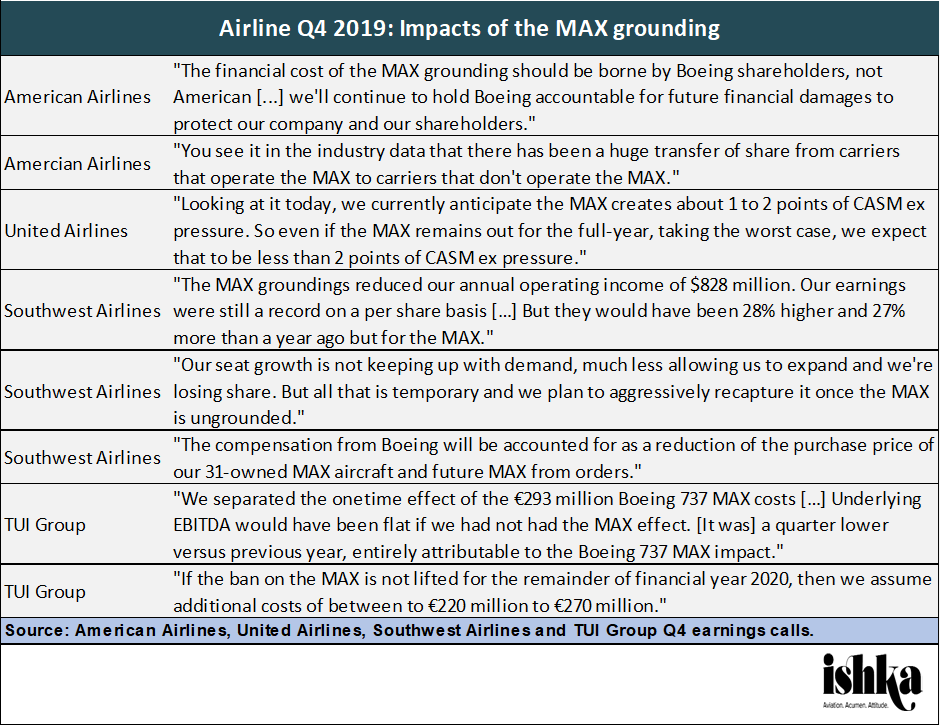 The Ishka View
Boeing posting its first annual loss in over two decades underlines the depth of the MAX crisis for the OEM. Boeing executives' comments on the time it will take for Boeing to produce MAXs at pre-grounding levels accentuate the long term damage the two tragic crashes have dealt the company. Airbus, after all, is forging ahead with plans to increase production of its rival A320 family aircraft to 63 a month in 2021. While MAX production shutdown for Boeing in 2019, Airbus steamed ahead, manufacturing around 53 A320s a month in 2019.
Boeing executives are also the first to admit that costs could rise as recertification and redelivery timelines move. It is also unclear how much of this $18.6 billion hit accounts for airline compensation through 2020, which airlines including Southwest and United have explicitly said they will seek. Q4 also put more emphasis on the strain the MAX grounding has caused Boeing's supply chain than previous earnings calls – though this is to be expected, now production has halted.
With ex-chief Dennis Muilenburg axed, this earnings call could have been Boeing's chance for a new slate. However, Calhoun's first earnings call did not strike a distinguishably different tone than those of ousted Muilenburg before him. Although Calhoun opened the call with his sympathies for the families of those killed in the Lion Air and Ethiopian Airlines crashes, his next words focused quickly on shareholders and there was not enough focus on changing the culture at Boeing that allowed the MAX crisis to develop in the first place.
Calhoun took pains to emphasise his optimism in the company, including its maintained interest in investing in new technology, most likely as a means to highlight Boeing's future beyond the MAX grounding. For a company that has been criticised in the mainstream media for putting value and share price over safety, however, Calhoun's first big public appearance has done little to indicate Boeing is preparing any real change to the company culture.
---

More related insights: