Covid-19 bailouts: Lufthansa in 'advanced talks' for bailout (21st May)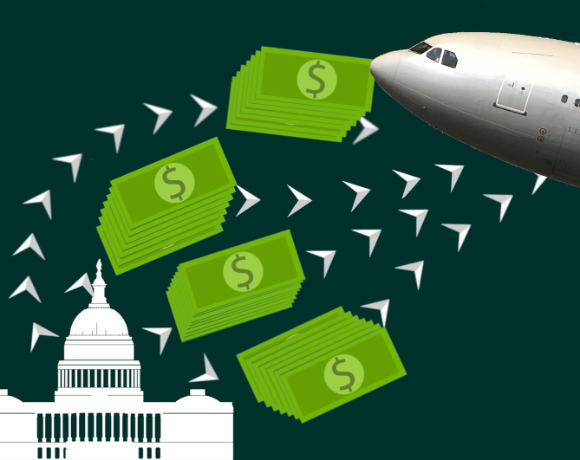 This is the tenth updated summary of airline demands for state support and bailout proposals by governments around the world.
The tables attached contain the demands or stakeholder approaches to date of 128 carriers (including airline subsidiaries inside holding groups) and 24 industry associations, as well as the policies or proposed measures of 63 countries and EU-level entities. Ishka estimates that as of 21st May governments are preparing or executing $95.64 billion in confirmed bailouts or assistance measures for airlines globally. Unconfirmed reports suggest the total tally could be as high as $115.23 billion.
Ishka's definition of government support for airlines encompasses any monetarily quantified relief measure provided by states or state-backed entities, including deferrals of taxes or operational charges, state-backed commercial loans and the nationalisation of airlines.
The tally of confirmed bailouts grew by $1.34 billion since the last update with the following additions:
- Bangladeshi state-owned bank Sonali Bank provided state-owned flag carrier Biman Bangladesh Airlines with a Tk10 billion ($118 million) loan on 30th April, previously not included'
- Egypt's government will lend EgyptAir 2 billion Egyptian pounds ($127.39 million), the country's finance ministry announced on 16th May;
- Reunion carrier Air Austral secured approximately €86 million ($94.15 million) in financial aid of which at least $72 million is linked to state support, including a loans from three banks worth €56 million ($61.32 million) guaranteed by the French state;
- Spain will provide state guarantees for syndicated loans for Air Europa (€140 million or approximately $153.52 million) and Air Nostrum (€130 million or $142.55 million);
- Ryanair joined IAG and EasyJet in accessing government loans from the Bank of England's Coronavirus Corporate Finance Facility (CCFF). Ryanair accessed £600 million ($732.8 million).
The tally of bailout packages still in the works remained at $19.88 billion from the previous week, but Germany appeared to edge closer to an agreement for bailout to the Lufthansa Group. The airline said on 21st May that it is "in advanced discussions" with representatives of the Economic Stabilization Fund (WSF) of the Federal Republic of Germany on the concrete design of a stabilization package worth up to €9 billion ($9.7 billion).
Lufthansa said the concept of the package, which has not yet been finalized, comprises €3 billion ($3.28 billion) in the form of a loan from state development bank KfW and a silent participation by way of capital increase by the WSF which would give the German state a 20% stake in the carrier. "An Extraordinary General Meeting is to decide on the capital increases. The granting of the silent participation and the granting of the loan are subject to the feasibility of the capital increase," the airline said in a statement.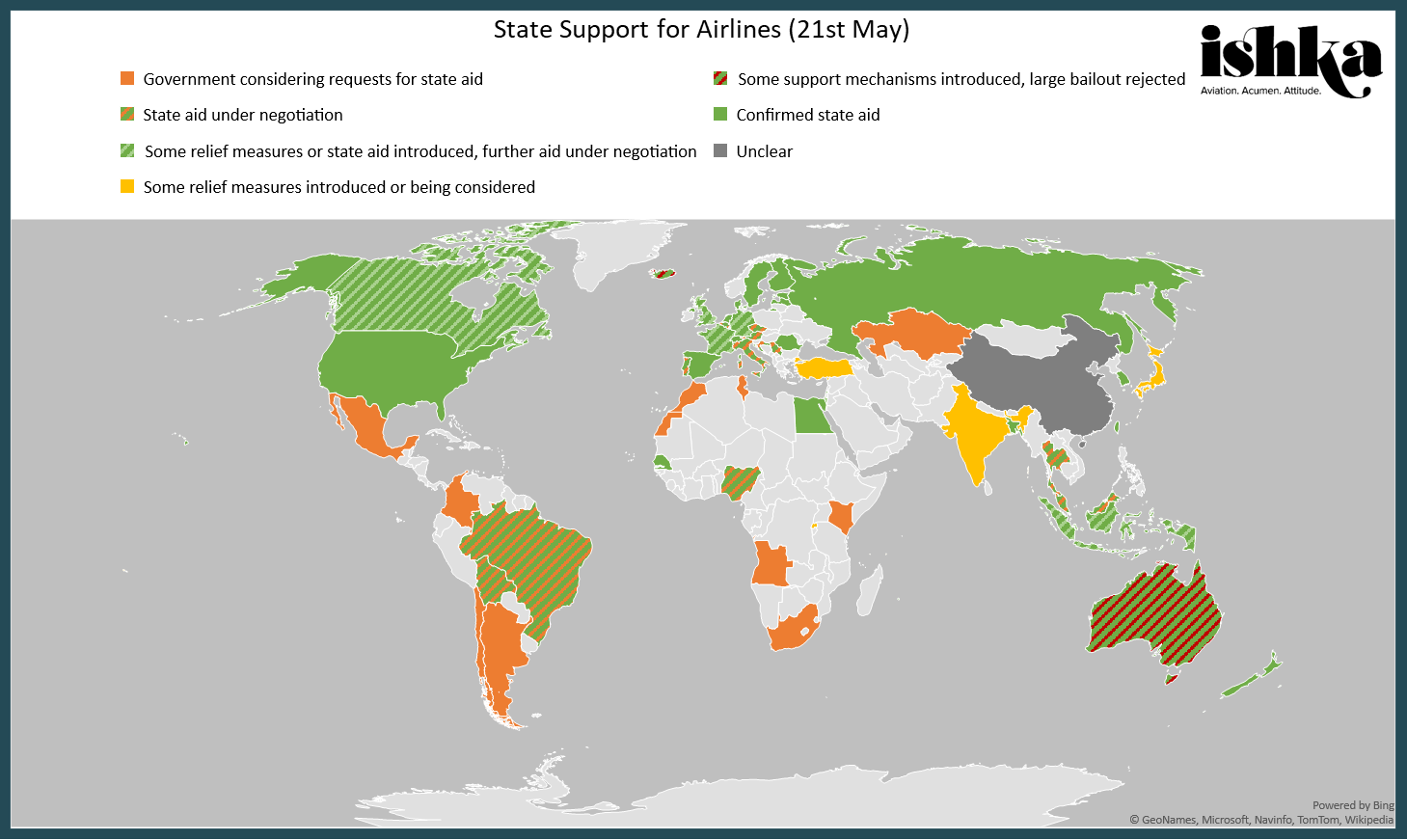 The Ishka View
The Covid-19 travel crisis has now been underway for two to three months in most parts of the world, and across this timespan disparities are slowly emerging between nations with the financial firepower to assist airlines versus others less willing, or capable, of helping their country's carriers. This week's report maps out the geography of state support for airlines. The map above highlights, in orange, 10 countries which appear reluctant to offer immediate state aid to airlines.
The number of countries with airlines requiring financial support but unwilling or unable to offer solutions is likely to be larger. Several large air travel markets in Asia, Africa and Latin America, for instance Peru, Vietnam or the Philippines, are yet to clarify their stance on state aid for airlines. The dire effects of Covid-19 on state finances may mean that many countries could be forced into difficult decisions which could, as the crisis continues to run its course, be detrimental for many airlines. This week, Ethiopian Airlines CEO Tewolde GebreMariam told Bloomberg that in Africa "governments will not be in a position to bail out airlines as much as in Europe and America." Tunisair CEO Elyes Mnakbi last week appeared to confirm this in comments to French newspaper Le Point. Mnakbi said that Tunisair is waiting for government assistance but it has been told "the public finance situation is not good."
State support tally
The charts below tally financial support for airlines (converted to US dollars) confirmed by 29 nations or public entities and, separately, proposed or unconfirmed financial assistance by eight other states. For a detailed table: Click here to download the tables and charts.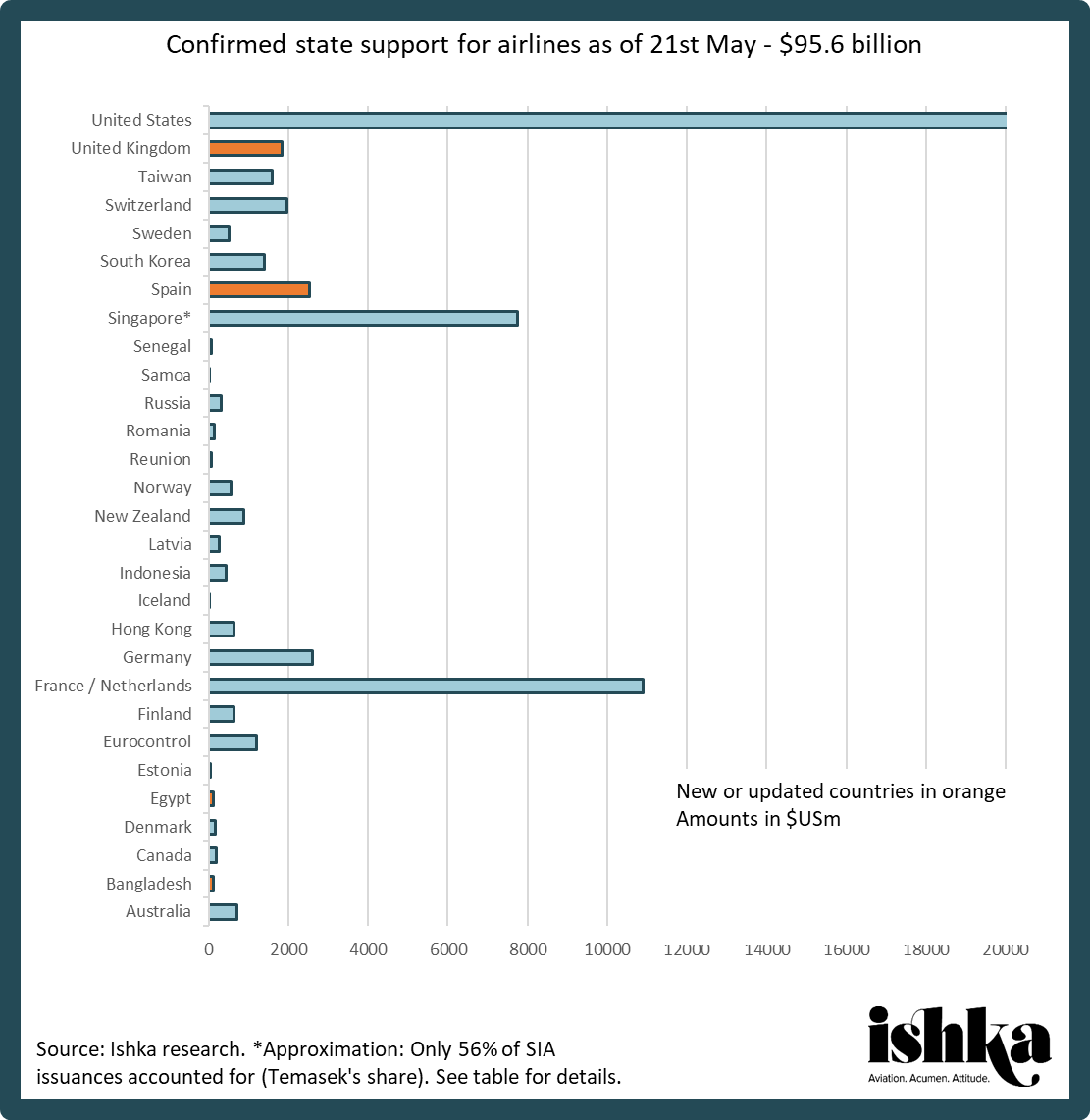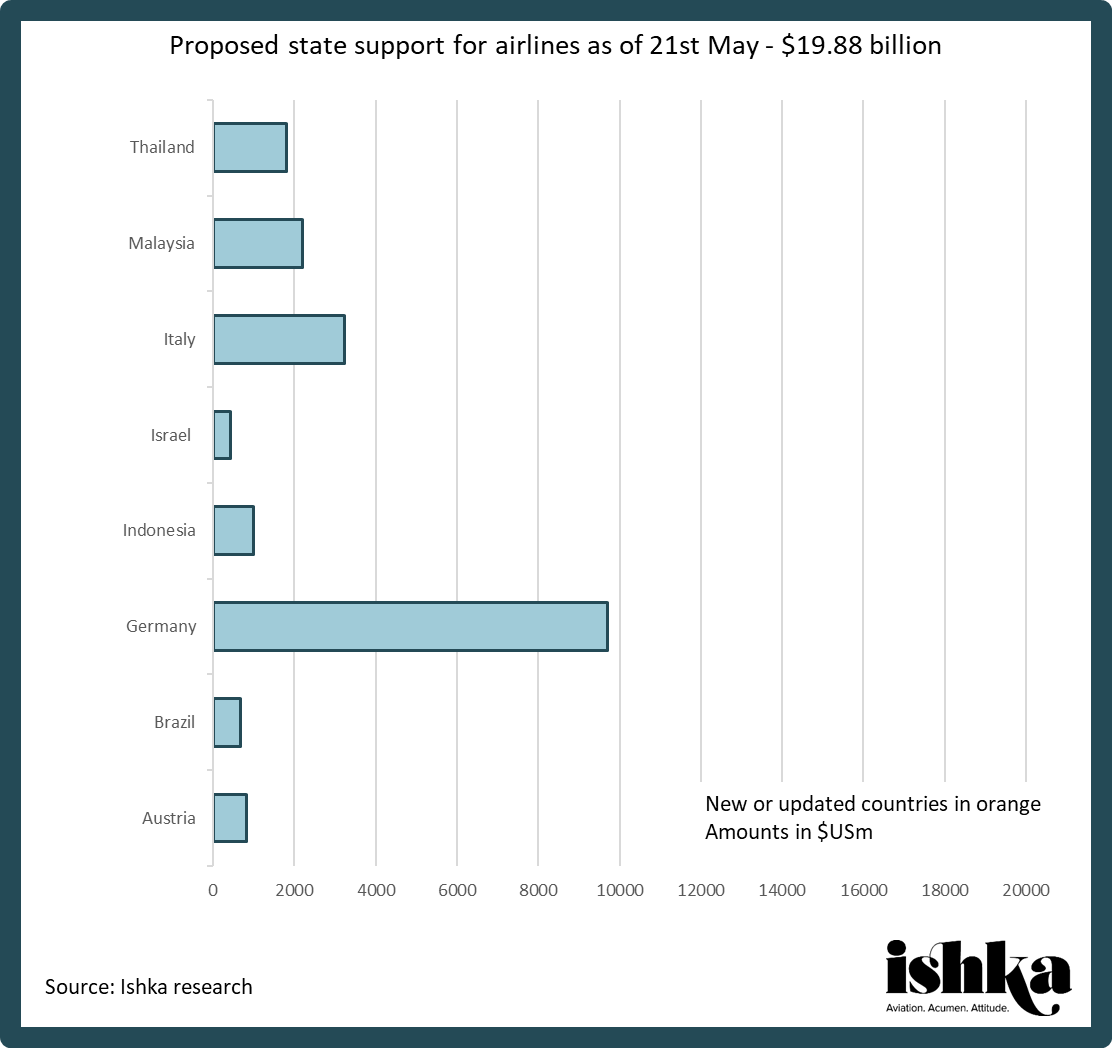 State Support
To view the latest table containing policies or proposed measures of 63 countries and EU-level entities: Click here to download the tables and charts.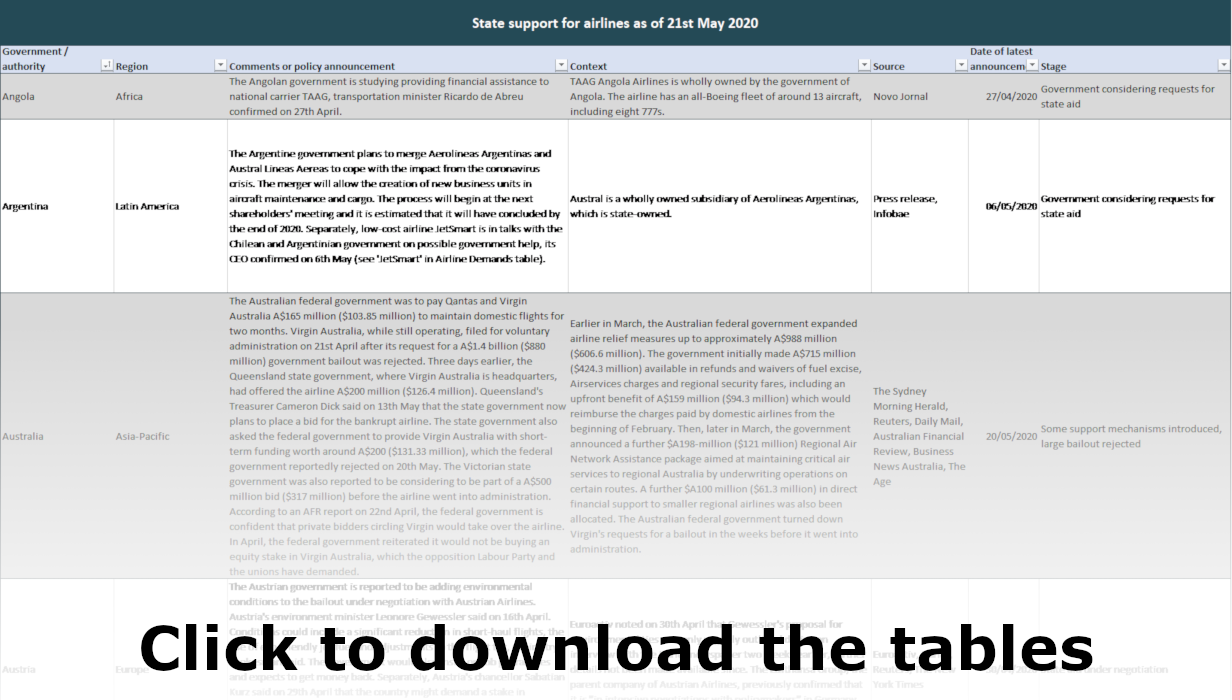 Airline requests
To view the latest table containing demands or stakeholder approaches of 128 carriers (including airline subsidiaries inside holding groups) and 24 industry associations: Click here to download the tables and charts.