New aircraft pricing pressure, lessor M&A activity, and lessors' efforts to remarket and sell ex-Norwegian Air aircraft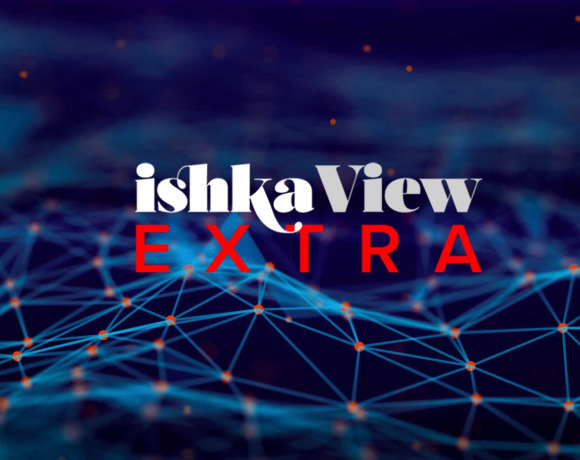 This is a regular series from Ishka's 'Transaction Economics' service. It delivers 'the Ishka View' on events that have a bearing on the near-term performance of aircraft values, lease rates, and the market dynamics that matter under today's market environment.

$30B DEAL KICK-STARTS LESSOR M&A ACTIVITY…with lessor models being tested by the market, the AerCap-GECAS deal is likely to be the first of a number of strategic realignments in 2021 within the lessor community. With traditional lessor-to-lessor trading subdued while the market ponders new pricing levels, there still needs to be transaction activity to 'prove' the model. If you can't buy the aircraft, buy the company!
FINE-TUNING OR SPRING CLEANING? Airlines continue to adjust their fleet plans to meet the new near term realities – OEM orderbooks continue to get refined, lessors are still active in the SLB market with select types and select credits, and freighter conversions continue their appeal – A lot is still riding on a summer season 'snapback'…..

AIRCRAFT VALUES & RENTALS: NEW BUILD AIRCRAFT
This week we are looking at new-build aircraft, and the values of a new build today compared to a new build at the start of 2020. The values and lease rates assume aircraft are off lease and available at each point in time and are illustrative of the changes seen to CMV and MLR rates over the last 14 months. It's a fast-moving target – even now we are seeing these levels tested as more aircraft come onto the market.


NOTE: The Values behind the above data reflect lease-free aircraft and reflect what might be achievable based on prevailing market conditions. ISTAT definitions apply. Values reflect Basic Configuration aircraft in above 'half-life' condition. In reality, many aircraft are likely to be of a higher than basic specification. This data is for comparative and trend observation purposes. For more detailed appraisal and valuation information please contact the Ishka team.

THE ISHKA INDICATORS

THE M&A DOORS OPEN ON THE LEASING AND ASSET MANAGEMENT MARKET…Shortly after Irish lessor AerCap posted a $298.6m net loss for 2020, the announcement came that AerCap had reached agreement with US conglomerate GE to buy its aircraft leasing arm GECAS, in a deal valued at more than $30 billion. AerCap is offering GE $24b in cash, as well as a 46% ownership stake in the combined company via 111.5m of newly issued AerCap shares, and a further $1b paid in either AerCap notes or cash upon closing. Citi and Goldman Sachs have provided AerCap with $24b of committed bridge financing for the transaction. Aengus Kelly, AerCap CEO noted "Buying the right assets is important, but doing so at the right price, even more so" highlighting that AerCap had agreed to purchase at a discount to book value. For Q1 2021, in connection with the agreement, GE will record an approx. $3b non-cash charge and report GECAS as a discontinued operation. The combined entity, called AerCap, will be the largest aircraft leasing platform with over 2,000 owned and managed aircraft, over 900 owned and managed engines, and over 300 owned helicopters. AerCap also inherits 400 employees from GECAS and its various subsidiaries. The acquisition has to be cleared by AerCap's shareholders and anti-trust authorities and is expected to close by Q4 2021. For more information see Ishka Insights.
The DVB Bank Group's Aviation Investment and Asset Management (AIM) business is to be acquired by a combination of EnTrust Global Blue Sky Aviation strategy and funds managed by Strategic Value Partners, LLC (SVP) and its affiliates, through a newly incorporated UK company, Deucalion Aviation Limited. EnTrust Global is an alternative asset management firm and SVP a global investment firm. The transaction is expected to close during the first half of 2021. DVB's AIM business is an aviation management platform that provides origination, structuring, execution, and fund management services alongside aircraft remarketing, technical management, lease management and consultancy. AIM manages approximately 160 aircraft on lease to more than 80 airlines globally, representing approx. $5b in asset value.
There are also reports that the Fly Leasing portfolio is expected to receive bids with a deal possibly to be announced shortly. Fly Leasing generated $334.4m in total revenues for 2020, a 41.9% drop versus its 2019 revenue figures. The lessor's lease rental revenues decreased by 37%, posting $293.7m in lease rental revenues for the year. The lessor posted a $115m impairment charge on nine aircraft, including two A330-300s (expected early lease termination) two A320s (to be parted out) and five A319s for which the lessor has LOIs to sell them by H2 2021. The lessor has also posted details on the deferrals it has granted, with a total of $54m granted in 2020, and $10m in 2021. The lessor has already received payments of $5.4m in 2020 and expects to receive $24.5m (from deferrals already granted) in 2021, $14.3 in 2022 and $19.7m afterwards. The lessor's trade receivables jumped from $14.3m at the end of 2019 to $57m at end 2020, while its cash and cash equivalents position was eroded from $285.6m to $132.1m, as Fly Leasing only collected about 47% of its pre-deferral contracted rent in Q4 2020. Despite the loss and eroding cash position, the lessor stated there had been a decrease in deferrals requested by lessees and granted by the lessor in Q4 2020.
CALC WARNS MARKET ON PROFIT DROP…Despite a positive performance stemming from its business in China, CALC has warned that its profit for 2020 would be down 60%-65% from its 2019 figures (Estimated $40.4m to $46.1m in 2020). The lessor attributes the profit to its Chinese unit performance, which generated RMB2.79b ($404.7m) in revenues during 2020. The Chinese unit owns 74 aircraft of the 103 aircraft in the CALC portfolio.
IAG AND LUFTHANSA DETAIL FLEET PLANS…During its 2020 results presentation the Lufthansa Group stated that it may take out all of its aircraft that are over 25 years old, of which the airline group has 55 (according to CAPA Fleet Data) mostly A320 (32) and A321 (20) aircraft. The airline group will also simplify its long-haul fleet, removing most of its 4-engined aircraft. Lufthansa stated that its revised long-haul fleet would comprise of B747-8s, B777-9s, B777-300ERs, A350-900s, the B787-9, A330-300 and the B777F for its cargo operations. The group fleet is set to be reduced by 150 aircraft, including 20 from Austrian Airlines, and 15 from Brussels' Airlines (reducing its fleet by 33% from its 2020 total of 45). The group also expects to retire its five remaining MD11s, on assumption that returning passenger capacity will bring more belly hold capacity. The group also recorded aircraft impairments which totalled EUR1.5b ($1.78b) for 115 aircraft in its fleet. Meanwhile, IAG stated that it will take delivery of 15 aircraft during 2021 (5 single-aisle and 10 twin-aisle aircraft) which includes nine aircraft that had been deferred from 2020 to 2021. The airline group has registered a EUR856m ($1b) impairment charge during 2020, driven by the retirement of the company's 32 B747-400, 23 A320s, 15 A340 aircraft, 4 A330-200, two A318 aircraft, one A321, one A319, two B777-200s and 4 E170s.
OEMs POST FEBRUARY ORDER AND DELIVERY BOOK… During February, Boeing gained 82 orders, including United Airlines order for 25 B737 MAX and Singapore Airlines swap of a 14 B787-10 order for 11 B777X. Boeing also received orders for 14 B737 MAX, one B747-8 and four B787-10s, all from unidentified customers. The OEM also received an order from the USAF Tanker Programme for 27 more B767-2C tankers. Boeing delivered 22 aircraft in the month, 18 being B737 MAXs with most going to North and Central American customers - six to Southwest (MAX8) three to United Airlines (MAX9) two to Sunwing (MAX8) and two to Copa (MAX9). Several airlines received one MAX each in February - Alaska Airlines (MAX9) American (MAX8) WestJet (MAX8) and TUI (MAX8). A B737 MAX8 BBJ was also delivered, one B777-300ER to Aeroflot, one B767-2C to the USAF and a B767-300F to UPS.
Airbus delivered 32 aircraft in February 2021, gross orders also increased with an order for 10 A320neo (undisclosed customer) and one A330-200 to be delivered to Airbus Defence and Space Business Unit. However Airbus also recorded 92 cancellations in February, including the 88 A320neo order from Norwegian, one other A320 neo, two A350-900s and one A220-300. In February, most of the deliveries were to markets where air traffic is less stressed, including India, the US, China and Mexico. The OEM made no deliveries to Western and Central European airlines. Deliveries did include 15 A320neo (including 3 to China Eastern, 2 to Jazeera Airways), 12 A321neo (including three to Indigo, three to JetBlue, two to ANA and two to Spring Airlines), one A350-900 to Air China, two A320ceo to Delta Air Lines and a pair of A220s, one -300 to Air Canada and one -100 to Delta Air Lines. Airbus also signalled it may cautiously step-up its financing, hinting that funding from ECAs, which has recently increased, is on an upwards trend.

THE TRANSACTION VACUUM


AFG Aviation Ireland has completed the acquisition of four A330Fs to be delivered to CMA CGM Air Cargo, which will be operated by Air Belgium. The aircraft are all former Qatar Airways, and are five/six years old. ULS Airlines has acquired an A330-300 and plans to convert it into a freighter at EFW. The airline has stated that it intends to operate the aircraft as a passenger aircraft before converting it. The airline reportedly has three A310Fs in its fleet, all aged 29 years. Aeroméxico is negotiating to convert the lease terms on one of its B737-800s, a 13-year-old aircraft leased from BBAM, to a PBH scheme. The airline has around 32 aircraft of the type in its fleet, aged from 3 to 15 years-old, with eight owned by the airline and the remaining 22 aircraft being on lease. The investment fund and engine maintenance provider MonoCoque Diversified Interests has acquired three B767-300ERs from Austrian Airlines - all are over 28 years old. Austrian is retaining three younger B767-300ERs. GA Telesis has reportedly signed an agreement to acquire its first B777-300ERs. Both seller and the number of aircraft acquired were undisclosed. The B777s may be leased out, or engines-only leased, or airframe and engines parted out. GOAL has arranged a sale and lease back transaction for two A320s with a European carrier. GOAL currently has seven A320s in its fleet (two leased to easyJet, three to AirAsia and two to Frontier). Titan Aircraft Investments (TAI), the Titan Aviation / Bain Capital Credit JV has announced the acquisition of two B767-300ERs from Icelandair. The aircraft will be converted to freighter and leased back to Icelandair.
HELPING HANDS…A set of 24 Norwegian Air aircraft are set to enter the secondary market with two remarketing campaigns being announced. Airstream International has been mandated to offer ten B737-800s for sale (five years old). The portfolio is marketed on behalf of Wilmington Trust Company (WTC) as the loan trustee under a financing facility which involves leasing units under the Norwegian Group. The aircraft will be sold as a complete lot 'as is, where is' via a public auction on March 29th. ORIX is also remarketing former Norwegian aircraft – a package of aircraft including 12 B737 MAX 8 (aged three to four years) and two Trent 1000 powered B787-9s, aged two-years old. The aircraft will be available for operating lease or sale. Skytech-AIC has been appointed by SilkAir/Singapore Airlines to market for sale seven B737-800s. The aircraft are 2014-2016 vintages and will be available for delivery from H2 2021.
SPOOLING UP… Saudia is reportedly planning to place an order for 70 aircraft from Airbus and Boeing. The airline group, which also owns flyadeal, currently has over 160 aircraft in its fleet, with Saudia operating 151 aircraft and flyadeal 12. The group has an existing order for 30 A320neo and 35 A321neo, including 15 A321XLR, and an order for a B787-10. According to Reuters the airline is planning to raise $3.07b with local banks to finance the new order for A321, B777 and B787 aircraft. No details were given on the potential order breakdown. The airline has also been involved in a court case in London's High Court filed by Alif, which was seeking the payment of at least $460m in unpaid rent and maintenance payments. No updates have been given on the case since it was initially reported in Q4 2020. Envoy Air is set to receive a set of former British Airways CityFlyer E170s. The aircraft, all 2009 vintage, will be reconfigured to 65-seats to comply with scope clauses. COMAC has received the first firm order for five C919 aircraft from China Eastern Airlines, which plans to operate the aircraft on domestic routes between Shanghai and cities in China including Beijing, Guangzhou, Shenzhen and Wuhan. China Eastern will be the launch airline for the C919, which is expected to conclude its flight-tests and receive airworthiness certification and first delivery by the end of 2021. Sichuan Airlines is also considering the C919 for its fleet, but the airline has not yet ordered the aircraft. The Pakistan Civil Aviation Authority (CAA) notes Q-Airlines and Fly Jinnah have completed their licensing process and can now obtain their Air Operator Certificate. GullivAir is set to phase in three ATR72-600s, aged 4-5 years and owned by DAE Capital. The airline has also received a permit from the US DOT to operate flights between Bulgaria and the US, for which it has leased two 12 and 14-year-old A330-200s, one leased from Aircastle and the other from DAE Capital. BOC Aviation and IndiGo have agreed a sale-and-leaseback (SLB) transaction for eight new CFM powered Airbus A320neo aircraft that are scheduled to be delivered in the second half of 2021.
SPOOLING DOWN… Garuda is not planning to add any aircraft to replace its CRJ1000ERs. The airline will instead put some of its 13 ATR72-600s and 73 B737-800s on CRJ routes. Brussels Airlines is set to end its wet-lease arrangement for one, 13-year-old, A330-300 the airline has been leasing to the Lufthansa Group's new long-haul leisure airline, Eurowings Discovery. The Dublin High Court has discharged an order for the detention of an aircraft at Dublin Airport. The aircraft was detained over a dispute on payments between an ACMI company, Just US Air and Air Moldova over the payment of EUR4.2m ($5m). Norwegian has been given approval by an Irish judge to terminate the lease contracts for 25 aircraft (all B737-800s) with four creditors, including eight with Bank of Utah, six with Citibank, nine with Credit Agricole and two with PK AirFinance. Canada's WestJet Airlines reports it has cancelled orders for 15 B737 MAX aircraft, reducing its order backlog for the MAX to 27 aircraft. WestJet has already taken delivery of 14 MAX, three of which are back in service following the grounding. Both WestJet and Air Canada have now cut their orderbooks for the MAX as a result of revised market expectations.
CARGO CORNER
LATAM plans to convert up to eight B767-300ERs into BCF Freighter aircraft over the next three years. The airline expects the first four aircraft to be redelivered in 2021/2022, while the remaining four are set to be redelivered in 2022/2023. After the announcement in November that Aeronautical Engineers, Inc. (AEI) would send a B737-400SF to TSM for conversion (with the option for an extra conversion), AEI has now announced that it has exercised the option for the added B737-400SF and included one extra B737-400SF freighter conversion. One aircraft will start its modification in Q3 2021 and the second one in Q1 2022.