Ishka+: Aviation finance terms 'tighten' but airlines still face worryingly frail recovery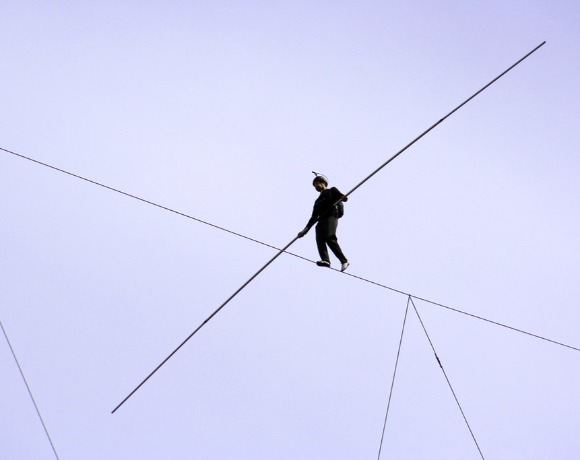 Ishka presents some of the key takeaways from the Ishka+ Investing in Aviation European Conference. All conference sessions are available to view on-demand.

'Next six weeks key' for airlines' summer recovery

Airlines suffered a devastatingly weak Q1 as passenger traffic failed to return in force despite the successful vaccination roll-outs in parts of Europe and the US. OAG data highlighted how even larger low-cost airlines such as Ryanair slashed their scheduled capacity by roughly 74% since January as demand "evaporated" in the first three months of the year due to newly-imposed travel protocols (see chart).
The next six weeks will be vital, warns John Grant from Midas Aviation. Since the start of the year airlines have been forced to cut available capacity at short notice, with weekly global capacity stubbornly persisting at between roughly 41 million to 51 million seats. The industry is nearing the Northern Hemisphere's summer peak season, but if travel patterns do not change and airlines do not see a significant rise in bookings it will lead to a "huge" loss of revenue– which would leave airlines "even more exposed" going into winter 2021.
The good news is that airlines are still anticipating a significant rise in last-minute bookings to service pent-up demand for VFR travel (visiting friends and relatives) after months of lockdown in many countries. However, the question from one panel is whether this will be a short-term blip or the start of a sustained recovery needed to boost weakened airline balance sheets. Many financiers who have offered extended terms to airlines in the hope of a summer recovery will be hoping for a stellar summer but one analyst speaking predicted a recovery to 2019 levels might not happen till 2024.

Planned vs actual capacity for select airlines Q1 2021


Source: OAG

Aviation finance terms and leases have tightened

Panellists at the conference highlighted that lease rate factors for new-tech aircraft sale/leaseback deliveries have dropped to 0.6 – a rapid return to pre-pandemic rates. Lessors, emboldened by a clearer sense of which airlines will be the thrivers and survivors in a post-pandemic world, are funnelling their capital to the small, but widening, group of stronger credit airlines. This chimes with Ishka research which indicates an increasingly tough competitive landscape for lessors bidding on new aircraft lease contracts.
Cheaper sale/leasebacks have been helped by more available financing from a number of debt funds and alternative lenders. More aviation banks too are cautiously re-entering the market and looking to underwrite new deals. As a result, risk-adjusted margins have "significantly compressed in the last six months" despite the abundant uncertainty still prevalent in the sector. However, many of these new loans are still being earmarked for a select group of aviation credits as lenders remain strict on their risk underwriting.
Red-hot ABS market waits for more aircraft issuance

Commercial aviation may be facing uncertain times but debt investors still appear to have significant appetite for new aircraft ABS paper, according to panellists.
Lessor Castlelake's ABS in January was notable for achieving a 3.50% yield for its class A notes and 6.75% for its class B notes – considerably tighter than its 2019 deals (see Insight: 'Castlelake beats pre-pandemic pricing as its returns to the aircraft ABS market').
Investors like aircraft ABS paper confides one financier because it offers a higher yield than other asset classes such as auto loans or containers. Trading on A notes and many B notes for several existing aircraft ABS appears to have "rebounded to par" in recent months as cash flows have increased and been moved to senior debt tranches especially as some rent deferral arrangements have ended.
There are currently anywhere between six to 10 rumoured aircraft ABS mandates in the pipeline, confides one banker, but deals are taking time to get to market. Rating agencies are taking longer to assess new deals, explains one banker, given the various woes that have hit the commercial aviation industry recently. In addition, buying the right leased aircraft today "remains extremely difficult today" as competition between asset managers heats up for the handful of select airline credits deemed winners in this crisis.
Panellists did state that new issuers are embracing a number of structural features as they prepare new deals, including shorter DSCR triggers from a six to three-month average, utilisation and collection tests, and considerably lower LTVs.
Debt investors may be warming to the new wave of "aircraft ABS 4.0" explains one investment banker, but e-note investors are still likely to stay away from the market until 2022 Q1 or Q2 at the earliest, according to another panellist.
The Ishka View

Even the more bearish economists are now predicting a sharp rebound in consumption and global GDP growth in the next six months as the Covid-19 vaccination programmes continue to be rolled out across many parts of the world.
However, it is a lot less clear whether this rebound in consumer activity will translate into the sustained travel spending needed to propel a firmer recovery in commercial aviation. Concerns about how willing, or ready, politicians are to reopen borders, and which travel protocols or vaccines will be accepted is stalling consumer confidence. Things remain uncertain for the airlines, but lessors and financiers are gearing up to do more deals. Ishka notes a number of alternative and specialist aviation lenders are beginning to appear in the latest wave of sale/leasebacks as a cautiously optimistic industry widens its list of airline "thrivers".
Visit Ishka+ to watch sessions from the conference on-demand.
photo credit: https://www.flickr.com/photos/gee01/