Why mid-teen returns are 'unrealistic' for new aircraft equity investors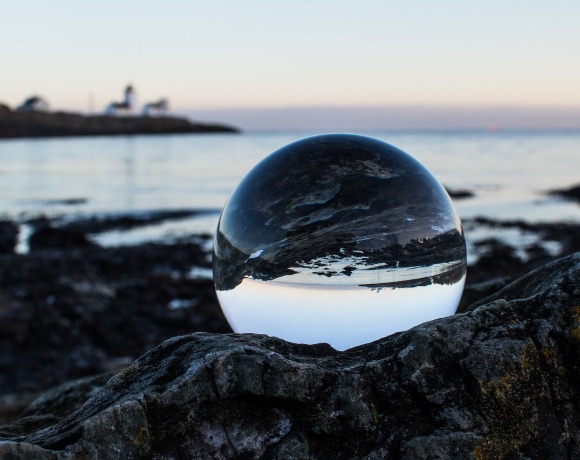 Ishka presents some key takeaways from the Ishka+ original session: Forecasting with a murky crystal ball. All the content is available on-demand
Why mid-teen returns are 'unrealistic' for equity investors circling the space

Aviation has continued to attract a considerable inflow of capital in 2021 as investors remain warm to the sector but deals remain few and far between. While there has been a recent uptick in sale/leasebacks, trading of naked or leased aircraft between leasing platforms has been limited.
It is still a "bit early," explains a panellist speaking at the Ishka+ original session: Forecasting with a murky crystal ball. Several experienced leasing veterans have teamed with equity investors to do deals and, as MUFG's head of aviation research Bert van Leeuwen notes, deals are "cooking" but need a few months, as trading volumes remain flat. Equity investors are circling the space but debt financing is still a bottleneck, even as it appears to be easing slightly.
Many equity investors exploring the sector are hoping for "mid-teen" returns given the unprecedented disruption caused by Covid-19. They are set to be disappointed, warns aviation consultant Dick Forsberg, as "leasing cashflows alone simply don't support" that level of return today. Buying aircraft cheap and then placing them in a soft market alone will not achieve double-digit returns, which is putting off a lot of the equity. Investors may not be able to generate "equity-type returns solely by investing in a lease stream" but, as Forsberg points out, these returns may be achieved over time from growing a leasing platform and engaging in trading, re-financing, third-party asset management and eventually working towards obtaining an investment-grade rating.

More ad-hoc aircraft auctions will emerge from 'broken' financing facilities

In the recent Ishka + London virtual conference financiers confirmed they had received several reverse enquiries about distressed situations but, to date, there had been limited opportunities. Part of the issue is that lessors are not yet declaring the big impairments many suspected they would earlier in the crisis (see further down in this report). Nevertheless, there have been some distressed assets up for sale.
SkyWorks Leasing ran an auction for 17 aircraft in April stemming from the LATAM 2015-1A EETC, including two Airbus A350-900s, four Boeing 787-9s and eleven Airbus A321-200s. Historically, the few aircraft auctions in the sector were for considerably older assets such as 25-year-old 737-200s in the US. The recent auctions, spun by painful airline restructurings, are the first to include high-value current-generation and new-technology assets.
Commenting on these sales, van Leeuwen explains that some lenders with a very low advance and a largely amortised deal will try to simply achieve a sale to recover any outstanding amount rather than to maximise a return. In a similar vein, some institutional investors may be forced for internal policy reasons to sell assets if transactions become distressed. Expect to see some aircraft from "broken financing facilities" being disposed of in this way, but this is likely to happen in an "ad-hoc" fashion, adds van Leeuwen.
Some of these auctions are also a means to allow some of the original investors to clean up their deed of title to the asset. These auctions could be an appealing opportunity but, adds Forsberg, the trade-off is that these are naked assets and will need a cash buyer. If it is a widebody asset it could be naked for a long time, resulting in a big drag on capital for an indeterminate period which could deter some buyers.

More lessor M&A to happen, but AerCap & GECAS was a one-off

In March Irish lessor AerCap announced plans to purchase rival leasing platform GECAS in a deal valued at more than $30 billion. Other leasing platforms are rumoured to be for sale, including Irish-based Goshawk, which was unavailable to comment on sales rumours when contacted by Ishka.
The GECAS sale was probably a one-off, argued the panel, driven by a persistent sales effort predating the pandemic from US conglomerate GE to sell off the remaining parts of GE Capital. "It was the right deal to come along with a low execution risk and the GE management team was right to take it," adds Forsberg. More consolidation is inevitable but do not expect to see big mergers among the top 10 leasing firms, simply because their larger size means they are less likely to achieve meaningful economies of scale by acquiring a rival. However, do watch out for big money managers such as Apollo, KKR and Carlyle, who are looking at any opportunities that come along to build critical mass, adds Forsberg.

Further WB impairments likely towards the end of the year

Twin-aisle aircraft values continue to be eroded throughout the crisis, according to appraisers. Ishka has reported roughly a 30%-40% cut in naked twin-aisle aircraft values since January 2020 (see earlier Insight). But given the drop in aircraft values over the past 18 months, why have there not been more impairments by lessors?
Lessors have taken some impairments, argues Forsberg. AerCap took some impairments at the end of last year while GECAS also took some impairments ahead of its sale and almost exclusively for widebodies. Ultimately the decision to take impairments is one shared between lessors and auditors.
Twin-aisle aircraft is likely to be where pain will continue to be felt, especially given the recent fleet phase-out announcements by some large widebody operators. There will probably be more impairments for 15-year or older large twin-aisle aircraft, but lessors can adequately argue that it is too early to know what the final outcome will be for more recent widebody vintages given the uncertain future of long-haul. A five, six, or seven-year-old widebody has 10-15 years of economic life left. Auditors are comfortable using a second test taking present value of net income over the remainder of their economic life.
Impairments are also not entirely linked to the value of the aircraft, explains van Leeuwen, but the timing is often a strategic decision within the limits permitted by the auditors, and highly influenced by the lessors' relationship with shareholders and its financing strategy. In the past, obsolete aircraft were placed in storage for a long time before the decision was taken to write them off. Ultimately the true test will be real world values when lessors resume trading aircraft.
France and UK eco laws not just symbolic, but indicate mounting pressure on the sector

In February French MPs in the national assembly voted to ban flights on domestic routes that could be replaced by a direct train in less than 2.5 hours as part of a climate and resilience bill. The bill seeks to introduce practical measures to help France meet its commitment to reduce emissions by 40% by 2030 compared to 1990 levels.
France's effort follows an announcement in early April by the UK government, which now plans to reduce emissions by 78% by 2035 compared to 1990 levels and, crucially, include shipping and international aviation in this target.
The French bill originally suggested replacing flights competing against train journeys of up to four hours, but faced opposition from Air France-KLM, which is partly state-owned, among others. France's proposed eco law may only impact a "limited amount" of domestic travel, but this is not just a "symbolic" gesture, explains Forsberg. who adds that it is part and parcel of a wider movement that "appears to be gaining momentum." The new law needs to be ratified by the Upper House so it not yet a done deal, but if successful it represents a benchmark piece of legislation that will be watched by other European states.
"The UK announcement sounds like a draconian shift but since 1990 aviation is about 60% cleaner – if the different sectors are disaggregated then this might not be a rod for aviation's back, but if it's a collective rolled up number then aviation will probably have to take a great deal of pain that it cannot easily deal with," concludes Forsberg.