in Lessors and Lease Rates , Aircraft Finance Market
Monday 15 November 2021


Lessor CEOs: Narrowbodies lead lease rate recovery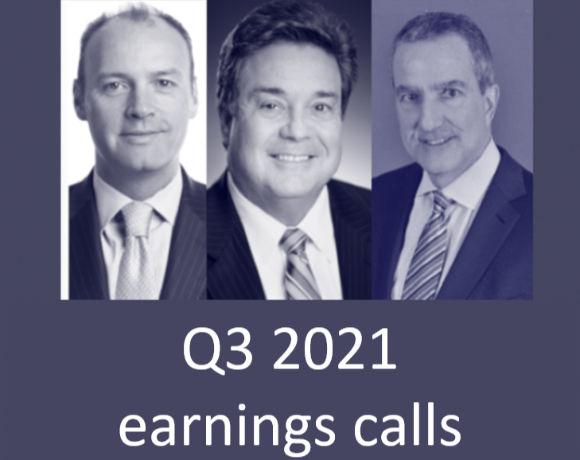 Ishka reviews some of the key market concerns raised by AerCap, Aircastle and Air Lease Corporation (ALC) in their recent earnings calls, including rent deferral requests, aircraft values and lease rates and the secondary market.
Narrowbodies lead lease rate recovery, PBH deals to wrap up in 'early 2022'
Lessor CEOs indicated a recovery in single-aisle aircraft lease rates and values based of rising demand, as well as a separate revival in the secondary market as investors seek to acquire leased aircraft.
AerCap CEO Aengus Kelly and ALC CEO John Plueger both agreed that the recovery in lease rates is being led by narrowbody aircraft, with Airbus A320neo/A321neo lease rates eclipsing pre-pandemic levels while Boeing 737 MAX rates are "climbing nicely" to 2019 levels. Kelly added that Boeing 787 values had also been improving. However, Aircastle CEO Michael Inglese warned widebody values could remain "depressed" till 2023 or 2024 until international travel experienced a more "evenly spread" recovery.
AerCap CFO Peter Juhas also addressed power-by-the-hour (PBH) rents and when those could look to end: "As it relates to the PBH rents, what we will see is over the next, call it few quarters, those PBH rents, you will see airlines coming off of those arrangements because really, they were put on them at the start of the leases. So, you have a PBH period and then switching to normal monthly fixed rentals. And so that's really going to happen kind of in early 2022… for the most part."
Aengus Kelly (CEO, AerCap) on improving current aircraft values: "The [Boeing 737] MAX 8 is coming back, that's good news and then we certainly see it on the [Airbus] A320, [Boeing] 737s, we see it on [Boeing] 787s at the moment as well. So, it's coming and I do think that we have seen a significant increase in asset values from the beginning of this year. That's not in doubt, and we see that in the sales prices that we're getting for our airplanes."
John Plueger (CEO, ALC): "We'd like to point out that narrow-body demand is strong across both Airbus and Boeing products, but particularly the Airbus A320 and A321neo family, including the LR and XLR versions of the A321neo. Importantly, the Boeing 737 MAX is also recovering well in the marketplace, with lease rates climbing steadily from the lows of nine to 12 months ago and recent strong momentum on the 737-9 MAX. And the A220 has also accelerated, gaining good placement momentum. The bottom line is that lease rates are rising on all of these new aircraft types. Now that being said, we also have seen an uptick in demand in lease rates on the new twin aisles."
Deferral requests continue to fall… for now
All three lessors reported fewer rent deferral requests from airlines in their latest quarter results in comparison to the previous quarter. Airline rent deferral requests were common throughout the pandemic, but have been falling over the past two quarters in line with the pickup in air travel.
Aircastle CFO Aaron Dahlke noted that the lessor has been amending leases for longer terms or accepting other "valuable considerations" in exchange for payment accommodation. ALC CFO Gregory Willis highlighted that the lessor's appetite to grant additional accommodation requests "continues to diminish", but admitted concerns that airline restructurings in severely impacted regions could lead to further deferral requests.
Michael Inglese (CEO, Aircastle) on potential future requests for deferrals for airlines in Asia: "There's lots of different countries in Southeast Asia, so it's going to be more airline specific. But I wouldn't be surprised to see some more restructuring activity in that part of the world. […] So in the short-term there may be some requests for more. I think in the longer term, it feels like the activity is going to pick up. […] But I think there's going to be more restructuring/deferral activity in that part of the world as we continue to work our way through this."
The Ishka View
Lessors often stress their interest in new-technology aircraft in earnings calls. However, it was interesting to see Aircastle, a lessor which has largely focused on mid-life aircraft historically, indicate plans to buy some younger aircraft in the short-term from the secondary market. Aengus Kelly noted that AerCap's fleet will be comprised of 75% new technology aircraft by 2024, while ALC Executive Chairman Steve Hazy stated that the lessor will "put more emphasis" on the most "popular and desirable" single-aisle aircraft. That emphasis arrived this week as ALC announced it signed a letter of intent for 111 new technology Airbus aircraft - the largest order by a lessor since the start of the pandemic. ALC and Airbus announced the order forms part of a new ESG fund initiative contributing towards "investments into sustainable aviation development projects" which will be open to other leasing stakeholders.
Hazy explains that higher jet fuel costs as well as increased airport landing fees for less fuel-efficient aircraft have pushed airlines to modernise fleets more quickly, but at least one lessor chief suggested ESG could be driving this trend as well. Inglese added that "ESG will be kind of a countervailing force that will probably put more pressure on airlines and the industry to try to get more new technology out as fast as practically possible." All three lessors, Aircastle, ALC and AerCap, indicated plans to sell aircraft in future quarters, which could indicate a potential robust start to aircraft trading in 2022. It will be interesting to see how many current vs. new-tech aircraft lessors place in the secondary market come next year.