Airlines set to issue sale/leaseback RFPs after slow January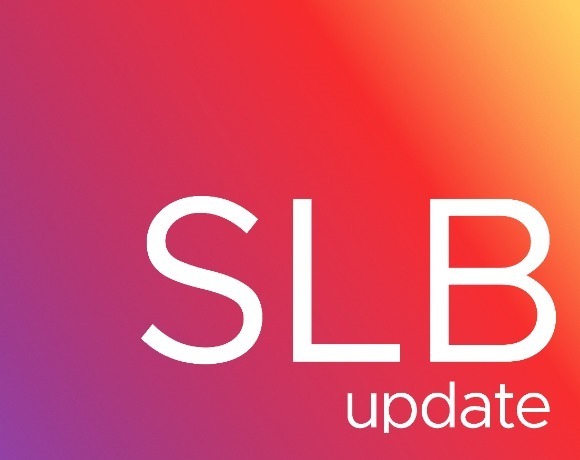 Lessors confide that the sale/leaseback (SLB) market is picking up with several request-for-proposals (RFPs) set to be issued this month and throughout Q1, after a "slow January" saw carriers issue relatively few RFPs for financing of new aircraft deliveries. Several carriers however have approached financiers and lessors for funding requests already.
Spirit Airlines is understood to have an RFP in the market for 17 Airbus A320neos with a $52 million-per-aircraft advised purchase price and a 12-year lease term, with deliveries scheduled to start in January 2023.
TUI is also rumoured to have issued an RFP for four Boeing 737 MAX 8s with a requested purchase price of $48 million per aircraft.
Ishka also understands that Breeze Airways has an RFP out for six Airbus A220s with 2023 deliveries.
Spirit and TUI were unavailable for comment as Ishka went to press.
In addition, Copa Airlines could enter the sale/leaseback market later this year for financing for four of its Boeing 737 MAX 9s set to be delivered in 2022, according to CEO Pedro Heilbron in the carrier's Q4 2021 earnings call. Ishka is aware of at least six carriers, including Wizz Air and easyJet, that are rumoured to be preparing potential sale/leaseback RFPs in the next few weeks. Both airlines declined to confirm or comment when approached by Ishka.

Omicron's limited impact on the SLB market
The Omicron variant that emerged in November does not appear to have dented investor appetite in the sale/leaseback market, according to various lessors and asset managers. One lessor tells Ishka that given the amount of committed capital for aircraft acquisitions that needs to be deployed, the effect of the variant has not been significant. Another states that Omicron may have briefly "stagnated the market's upward trajectory," but believes that the recovery is now continuing again.
Although air travel is recovering in Europe and North America, several lessors remain cautious about the market in the Asia-Pacific (APAC) region with cases rising in Hong Kong, Japan and Korea. One source tells Ishka that they do not expect countries in the region to open back up again before the second half of the year, which could cause some RFPs to be pushed back to later in 2022.
Maintenance reserves influencing pricing
Ishka understands that some second-tier carriers are requesting not paying maintenance reserves (MRs) in sale/leaseback deals, while others are still paying MRs. Sources tell Ishka that the payment of MRs is influencing purchase prices and lease rate factors. Several lessors indicate that an airline willing to pay maintenance reserves could request slightly higher purchase prices and lower lease rates, with one source adding that they could be more "flexible" in their bidding attempts if MRs are included in the proposal.
The competitiveness of the market has encouraged several second-tier credit carriers to offer full-life end-of-lease compensation as opposed to paying maintenance reserves, one lessor tells Ishka. Another source states most airlines are requesting end-of-lease compensation to help their cash flow, but adds that "there is a limit, a lot of airlines will not get it." Ishka understands that some lessors who generally do deals with strong airline credits would not accept weaker credit carriers not paying maintenance reserves.
Separately, lessors state that some first-tier carriers have asked them for a non-negotiable payment of one month's worth of security deposits. One Asian flag-carrier reportedly requested the latter and a source told Ishka that they would accept the terms but only if the credit is "top-tier."
Recent Q1 2022 SLBs
ABL Aviation is rumoured to have recently acquired four Airbus A220s from Air France via a sale/leaseback agreement. The advised purchase price on the RFP issued in Q4 2021 was $36 million, with around 40 rumoured bidders for the aircraft. ABL declined to comment on the deal when approached by Ishka.
Aergo Capital completed a sale/leaseback with Canadian ULCC Lynx Air for three Boeing 737 MAX 8s on 16th February. The aircraft will be financed with equity from CarVal Investment funds and debt arranged by AV AirFinance.
Thai AirAsia's board of directors approved the carrier entering into a sale/leaseback agreement with SKY Leasing under Sky Aero Management Limited (four A320ceos), and Avolon (three A320ceos) for a total of seven Airbus A320ceos, on 9th February. The lease lengths will vary between six and seven years.
Griffin Global Asset Management agreed to a sale/leaseback of two new Airbus A350-900s with Air France on 8th February. The first aircraft was delivered on 28th January and the second is scheduled for delivery in September 2022. The aircraft are on long-term leases.
CDB Aviation entered into a sale/leaseback agreement with Flynas for up to five Airbus A320neos, on 28th January. CDB is scheduled to take delivery of the aircraft by July 2022.
Castlelake agreed a deal to provide financing to GOL for 12 Boeing 737 MAX 8s, of which two under sale/leaseback agreements, on 27th January. The aircraft deliveries began in January 2022.
Vmo Aircraft Leasing announced the sale/leaseback transaction of two Airbus A320-200s with Cebu Pacific on 24th January. The aircraft were sold and leased back to Cebu prior to the end of 2021.
Click here to download the full database of sale/leaseback deals
The Ishka View
Sale/leaseback RFPs are slowly trickling into the market after a slow start to the year as airlines regain confidence in air travel recovering over the long-term across Europe and the Americas. Several lessors tell Ishka that they believe 2022 will be another active year in the sale/leaseback market with competition expected to remain high. One source states that some lessors that were hesitant to enter the market in 2021 could be "more aggressive" in their attempts to win deals in 2022 leading to a slightly more competitive market this year. Another source tells Ishka they expect the second half of 2022 to be specifically competitive if the recovery trajectory continues upwards. Ishka notes that airlines appear to be responding to the level of interest from investors and lessors with more aggressive requests on commercial terms including maintenance reserves.
Click here to download the full database of sale/leaseback deals