in Lessors & Asset managers , Aviation Banks and Lenders
Tuesday 31 May 2022


Lessors grapple with shorter lease SLB requests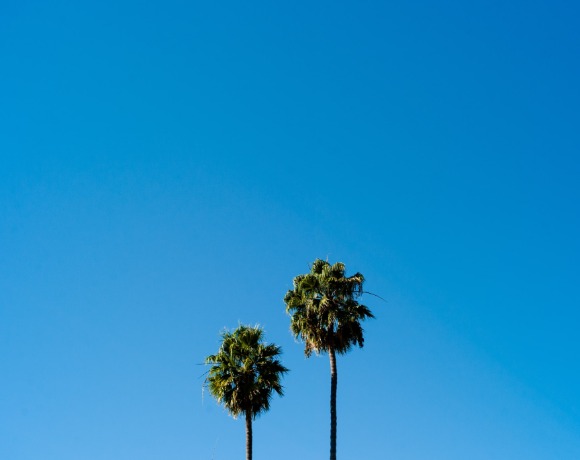 Ishka understands that three airlines have successfully agreed short sale/leasebacks (SLBs) with an eight-year lease term for new deliveries of new-tech narrowbodies and a turboprop compared to the typical ten-to-12 years.
Avolon signed a sale/leaseback agreement with IndiGo earlier this month for six new Airbus A320neos and nine new Airbus A321neos, all on eight-year leases. TrueNoord also agreed an eight-year SLB with Ethiopian Airlines for two Dash-8-400s in April, and Wizz Air in December signed sale/leaseback agreements with CMB Financial Leasing and FPG, each for four A321neos – two of those acquired by CMB were on eight-year leases as well as all four purchased by FPG.
Ishka hears that at least two other carriers are rumoured to have agreed SLBs for new-tech narrowbody aircraft earlier this year with lease lengths around eight-to-nine years. Shorter lease lengths are particularly helpful in giving airlines with large OEM orders more flexibility with their fleet planning. It is also popular with airlines that use the SLB market to extract a profit off each aircraft sale to help their cash flow.
Ishka understands that airlines typically test lessor appetite for new aircraft SLBs by negotiating on different terms including security deposits, maintenance, and the initial price of the aircraft. But lessors have historically pushed back on shortening lease lengths because of the difficulty in remarketing eight or six-year-old aircraft at competitive rates. A few airlines, such as IndiGo, have successfully managed to obtain shorter lease lengths of eight years on SLBs, but till now have largely remained the exception.
Eddy Pieniazek, Ishka's head of advisory, argues the trend towards shorter leases is due partly to the flexibility of lessors, who are facing a scarcity of new-tech narrowbody supply, as well as a motivated investor base and the assumption that residual values for new-tech single-aisle aircraft will remain relatively high after the initial lease.
"Lessors have had a good run in the past 15 years or so by capturing 12-year initial lease lengths for new aircraft deliveries, which helps pay for the bulk of the cost of the aircraft. We are seeing some changes now because some airlines are getting more attractive terms in negotiations. There are also a lot of lessors who want to access new tech kit, and are perhaps being more flexible with lease lengths because they feel these aircraft may still be able to be remarketed at a premium in eight years' time," explains Pieniazek.
Could the SLB market "cool off" in next nine months?
Lessors tell Ishka they expect the sale/leaseback (SLB) market to "cool off" at some point in the next nine months as rising interest rates, and more expensive financing, prompt some lessors to halt bidding on request-for-proposals (RFP) and exit the SLB market.
Ishka understands that the rise in interest rates has not immediately translated to higher lease rates in the sale/leaseback market, but lessors expect this to happen by the end of the year (see Insight: 'Lease rate 'lag' caused by rising rates likely to squeeze lessor returns').
The sale/leaseback market has been a competitive space over the last 12 months for lessors looking to acquire new-tech aircraft, particularly for new-tech narrowbodies. Sources confide that deal economics often "don't make sense," with relatively recent deals being agreed at LRFs in the 0.5 – 0.55 region for narrowbody aircraft with strong airline credits. Some lessors have managed to negotiate better LRFs but typically by agreeing to deals in bulk.
Sources confide that the pace of new RFPs appears not to have slowed down at all. Airlines have issued several RFPs this year since the second half of Q1. Sources note they are receiving several RFPs from European and North American carriers, but few from Asian airlines.
Recent sale/leaseback news
Altavair closed a sale/leaseback transaction with airBaltic for four Airbus A220-300s on 31st May. The acquisition was funded by funds and accounts managed by KKR, with Altavair acting as servicer on the assets.
Standard Chartered announced it agreed a sale/leaseback with flydubai for five Boeing 737 MAX 8s on 24th May. Four aircraft were delivered between March and May 2022 with the final delivery scheduled for the end of H1 2022.
Griffin Global Asset Management announced the sale/leaseback of five new Airbus A321neos with IndiGo on 23rd May. Upon the announcement, one aircraft had been delivered to IndiGo with the four remaining deliveries scheduled for May and June 2022.
Avolon signed a sale/leaseback agreement with IndiGo for 15 new aircraft on eight-year leases, comprised of six Airbus A320neos and nine Airbus A321neos, on 20th May. The aircraft were purchased for a total of approximately $828.8 million and are expected to be delivered between July and November 2022.
China Aircraft Leasing Group Holdings (CALC) agreed a sale/leaseback deal with China Southern Airlines for ten Boeing 737-700s on 17th May. The aircraft are expected to be delivered by June 2022.
flynas announced earlier this month at the Future of Aviation Forum that it has agreed sale/leasebacks for 14 new Airbus A320neos with CDB Aviation, CMB Financial Leasing, and Avolon. The deal is worth 6.6 billion Saudi riyal ($1.76 billion) and deliveries are scheduled for 2022 and 2023.
Jackson Square Aviation announced a sale/leaseback transaction with Air France for two new Airbus A350-900s on 22nd April. Both aircraft are on long-term leases. One A350 was delivered upon the date of announcement with the second delivery expected to follow "soon".
TrueNoord signed an eight-year sale/leaseback agreement with Ethiopian Airlines for two 2021 vintage Dash 8-400s on 6th April. TrueNoord funded the deal via its revolving warehouse facility.
CDB Aviation acquired two new Airbus A320neos and three new Airbus A321neos via a sale/leaseback with Volaris on 1st April. CDB expects to take delivery of all five aircraft by 31st December 2024.
GOL completed the sale/leaseback of seven Boeing 737 MAX 8s in Q1 2022, recognising a net gain of $11.3 million from the transactions. Castlelake acquired two of the aircraft.
Cebu Pacific CEO Lance Gokongwei in the airline's 2022 annual stockholder's meeting revealed that it is expecting to take delivery of seven Airbus aircraft this year, comprising three A320neos, one A321neo, and three A330neos, all of which were financed via the sale/leaseback market.
International Airlines Group (IAG) CFO Steve Gunning stated in an annual results presentation earlier this year that the group "anticipates doing a number of sale/leaseback transactions" in 2022.
The Ishka View
Airlines may be able to get shorter leases for new aircraft SLBs but they are likely to have to pay some form of premium, or offer a discounted purchase price to obtain them. Lessors admit they expect the number of active bidders in the sale/leaseback market to decline at some point over the next nine months, which will likely help strengthen lessor negotiations for various terms including lease lengths, but lessors disagree how quickly this may happen. Some believe it could occur within six months, others argue longer.
Not all airlines are choosing to engage in a widespread RFP process when deciding on new sale/leaseback mandates. Despite the cheap lease rates available from a competitive RFP process, a handful of airlines are deciding to agree bilateral deals with relationship lessors. One source confides that airlines have been impressed by the flexibility offered by some lessors during the pandemic, in terms of the flexible rental arrangements offered. Another explains that it is a quicker process for the airline. "They might be offered a cheaper lease rate by another firm but there is no guarantee they would necessarily be offered deferred rents if another [Covid-19] variant emerged." One other source confided that some lessors are offering to do large volume sale/leaseback deals in order to lock in the relationship with the airline and win the deal with a plan to then sell down some of the resulting concentration risk to other lessors at a later date.
Click here, or on the table below, to download the full database of sale/leaseback deals