Pricing sentiment widens for A320neo and 737 MAX values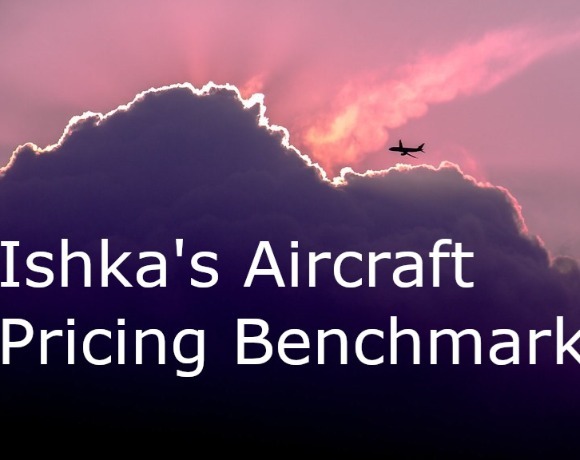 Pricing of leased-encumbered Airbus A320neo and Boeing 737 MAX 8 have appeared to drop slightly from $50.8 million for an A320neo and $49.0 million for a 737 MAX 8 in Q4 2021 to $47.8 million and $45.6 million respectively in Q1 2022, according to research from Ishka's Aircraft Pricing Benchmark team.
Ishka notes a significant widening of pricing sentiment, but not lease rates, for both asset types between lower and higher pricing estimates from surveyed participants.
A320neo and 737 MAXs are still commanding competitive prices via sale/leasebacks with many bidders, high prices and low lease rates. Despite the increasing interest rates, the sale/leaseback market remains hot, with increased competition within existing RFPs. In the current economic market, investors are still looking for safer asset options to invest their capital and are steering towards new technology and narrowbody aircraft. As a result, lease rate factors (LRFs) continue to be at low levels of between 0.53% to 0.63%. APB contributors state some lessors have opted for "low 0.50s" LRFs in order to win mandates.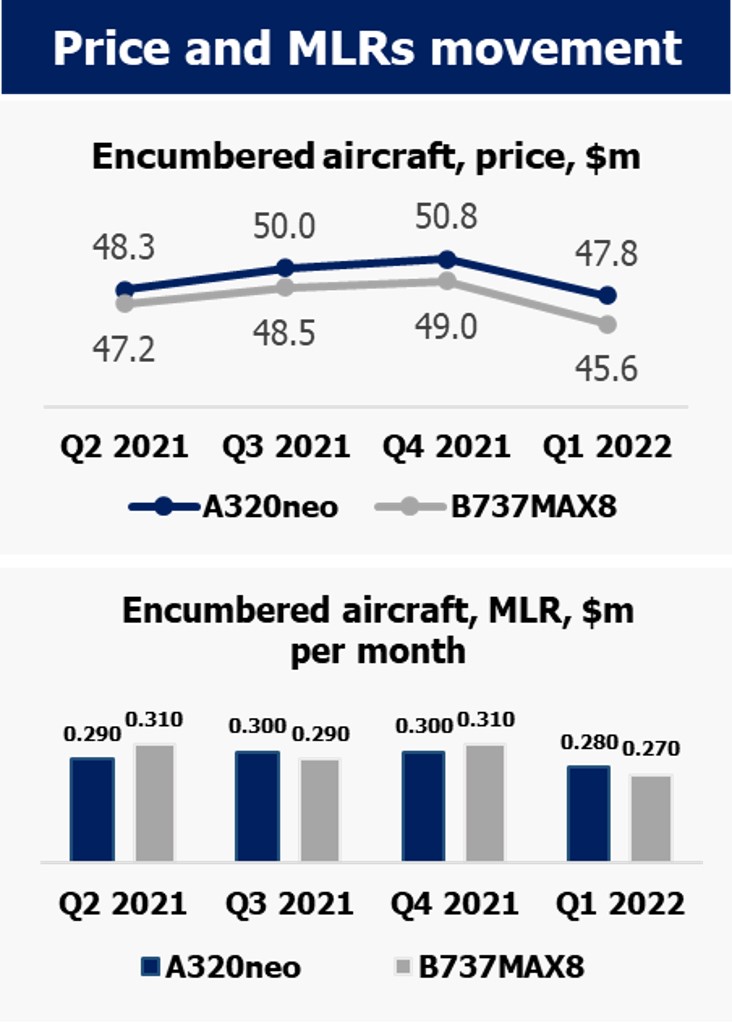 Lease rates for A320neo and 737 MAXs continue to drop

Contributors noted that market lease rates for A320neos appeared to have dropped from $300,000 in Q4 2021 to $280,000 in Q1 2022, and dropped more significantly for 737 MAXs from $310,000 a month to $270,000. APB contributors have been questioning the sustainability of the current competitive market, where prices are rising while lease rates are not. There is still a significant amount of money available to be invested, but investors are also looking for higher returns in other asset classes.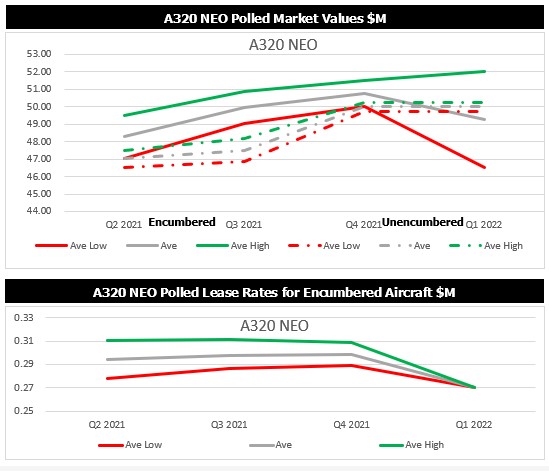 737 MAXs: Prices expected to pick up, but issues remain
What contributors continue to see is a gap of around $2 million between the MAX 8 and the competing A320neo aircraft. The gap has the potential to narrow once all unplaced inventory is absorbed and new production rates improve.
Contributors have reported lower SLB bids for 737 MAXs from players keen to enter the new generation narrowbody market or from others that want to test the waters.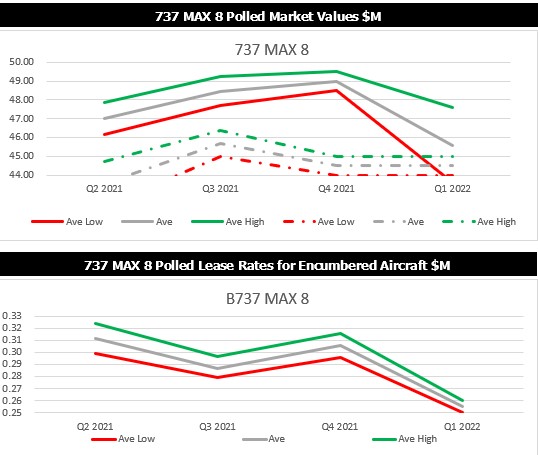 Click here to read the full Aircraft Pricing Benchmark report