in Other
Wednesday 21 December 2022
All the best for 2023 from the Ishka team!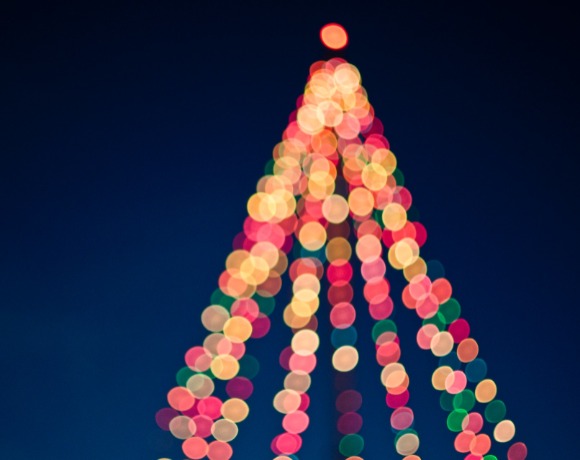 The last 12 months have been whirlwind, and again we want to thank all our readers for their continued help and engagement with Ishka Insights. The comments and feedback we have received have really helped shape the product.
Ishka is taking a short break over the Christmas and New Year holiday period. Your normal Insights service will resume in January. For those keen to get a jump start on the year ahead please get in touch at [email protected] to reserve a copy of the Ishka Vista: 2023 Aviation Finance Market Forecast, out now.
We hope you have a refreshing, and well-deserved break over the holiday period. To help tide you over to the new year, Ishka has compiled a short list of books and films we particularly enjoyed during 2022. We look forward to meeting you all in 2023!
Warm regards,
The Ishka Insights team
The best of 2022 - Ishka's film and book recommendations

Book: My Life in Red and White by Arsène Wenger
An autobiography detailing the extraordinary career and methods of a man who revolutionised English football. (Joseph El-Helou, Insights analyst, Ishka)

Film: Elvis by Baz Luhrmann
Really enjoyed Elvis, great tunes, interesting and tragic story… Amazing how big a star and icon he is considering he never played a gig outside of North America. Baz Luhrmann cinematography is typically engaging too. Very enjoyable. (Luke Short, head of events, Ishka)

Book: Great Expeditions – 50 Journeys That Changed Our World by Alan Greenwood and Mark Steward
I really can't recommend this book enough, some of the 50 journeys you will know already – like Charles Darwin's voyage and Marco Polos' journey – but they are supplemented with ones you probably wouldn't, like the rainbow warriors' anti-whaling campaign. Including maps and fantastic illustrations. (Richard Jacques, head of partnerships, Ishka)
Film: Flee by Jonas Poher Rasmussen
An animated documentary following the journey of an asylum seeker from Afghanistan to Denmark and his life ever since. An extraordinary first-person account told through interviews between Amin Nawabi (alias) and the Danish director, who has known him since his teenage years. One of the most moving documentaries and animations I have ever seen. (Eduardo Mariz, Insights senior analyst, Ishka)
Book: The Happiest Man on Earth by Eddie Jaku
It's a heart-wrenching story of survival in the darkest of times, and as a result a life-long mission to smile every day to make the world just that little bit of a better place to live. It's a short read, but worth the time. (Chris Keene, head of client relationships, Ishka)
Book: We're Pregnant! The First Time Dad's Pregnancy Handbook by Adrian Kulp
As a first-time parent, I really wanted to be prepared for the lifelong adventure of becoming a father, if that's even possible! This book gave me so much insight on what was happening and (hopefully) helped me be a better partner to my wife as she went through pregnancy. Would recommend to any future Dad's out there! (Martin Di Fede, chief sales officer Americas, Ishka)
Book: Hyperion by Dan Simmons
The Canterbury Tales, but in space. Each character's story reveals a little more of a vast, brilliantly constructed sci-fi universe while furthering the mysterious central plot. (Joe McNeil, Insights analyst, Ishka)
Book: Go Set a Watchman by Harper Lee
Love, love, love the eloquent writing style of Harper Lee, fell in love with To Kill a Mockingbird when reading it at school then this was published. The storylines are so wholesome (the father-daughter relationship) but jarring (the brutal reality of racism in those times). Great to see Harper Lee didn't make Jean Louise grow out of her 'tom boy' phase as most books do and writes her the same but older. (Sarah Pilcher, events producer, Ishka)
Book: Four Thousand Weeks by Oliver Burkeman
A cathartic reminder that time is not a resource to be hoarded and controlled, but the very medium in which we exist. By embracing our finitude, Burkeman argues, a much more meaningful life can be enjoyed. It's also pretty funny. (Dean Forrester, events senior producer, Ishka)
Book: The Seven Moons of Maali Almeida by Shehan Karunatilaka
I am partial to Sri Lankan authors for obvious reasons. This is one cracking book and a worthy winner of this year's Booker prize. It's a crazy, outrageous premise – a photographer has been murdered and wakes up in purgatory. His ghostly spirit has seven days to find a secret stash of photographs whose explosive content could upend the government. Along the way he also wants to find out who sanctioned his murder. The book is set in Sri Lanka in the 1990's – a time when I was considering returning home. It turned out to be a particularly violent time in Sri Lanka's recent history – and a time when I lost several close friends. I never moved back home. The book has special resonance for me, but it is a damned fine read period – poignant, irreverent and genuinely funny. (Gehan Talwatte, Ishka's Executive Chairman)
​Film: Moonage Daydream by Brett Morgen
Named after the eponymous album by David Bowie, this movie has a self-limiting audience – you have to be a Bowie fan. Legendary documentary film maker Brett Morgan charts Bowie's life and various re-inventions using tons of interviews and archival footage. There's loads of gorgeous concert video of Bowie in his prime. I watched this with my girlfriend in a completely empty movie theatre – we spent much of the 2 hours and 15 minutes dancing in the aisles! (Gehan Talwatte, Ishka's Executive Chairman)

​Book: The First Fifteen Lives of Harry August by Claire North
Knowing how many of our readers travel I have picked the ultimate airport novel. A superior speculative fiction thriller with a gripping premise. Was it the best book I read last year? No, but it was certainly the most fun. It's also the book my brother will be getting for Christmas. (Dickon Harris, Insights Editor, Ishka)
Guest recommendation

Book: Radium Girls by Kate Moore
A true story – and a must-read! Becoming a dial painter using radium appealed to many young women during the first world war when the demand for radiating dials for use in planes and tanks surged. Developing symptoms from radiation they were ridiculed and slandered by their employer - BUT they would fight for justice until their very end. (Ulrike Ziegler, Impact president)