Tuesday 6 April 2021


Irish lessor Genesis CEO on why his firm is helping build an airline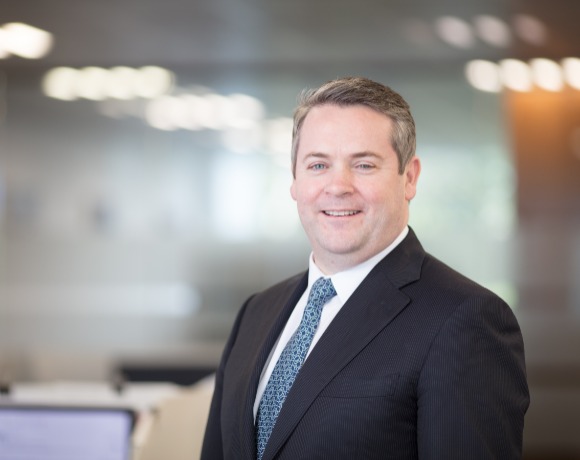 Dublin-based lessor Genesis has been busy in 2020 helping build a charter and ACMI airline in preparation for an expected need for leased aircraft when the demand for chartered flights returns.
The lessor has formed an alliance with Heston Aviation, an investment group involved in maintenance facilities, aircraft trading and leasing, to build and launch Heston Airlines, a new Lithuanian charter and ACMI service provider. ACMI leasing is a wet-lease arrangement between two airlines where one airline offers aircraft, crew, maintenance, and insurance (ACMI) to a lessee who typically provides payment on the number of block hours operated.
Genesis is set to provide three A320 leased aircraft with vintages ranging from 2000 to 2006 to the airline over the course of the year. Speaking with Ishka, Genesis CEO, Karl Griffin explains that the lessor had been eyeing the charter market for a while, even before the Covid-19 pandemic struck. Last year in the depths of the crisis the leasing firm explored the possibility of creating its own platform and eventually teamed with Heston Aviation. "When we met with the Heston Aviation team, they were very like-minded and were looking to do something similar. So we decided: look let's spend these months where there's no opportunity building a platform that would allow Genesis, working together with the new Heston Airlines, to provide aircraft out into the market."
Under the terms of the agreement with Heston Aviation, Genesis will offer "hybrid-type" leases with Heston Airlines done on block hours under several "flexible" lease terms using green-time aircraft.
"There's always risk associated with entering into an operating lease, but this type of arrangement can be done on a short-term, medium-term long-term basis. It could even turn from a wet lease, into a dry lease."

"It's more than just a PBH contract. It's about utilising the remaining green time of some of the aircraft that we have. So if an airline came to Heston airlines and said, 'we have three, or six months of work,' that's fine. We'll put the aircraft hours on an arrangement between Heston Airlines and a tour operator or a charter operator on an ACMI contract. Now they have available aircraft fully wet-leased, plus in the event that they want to convert that aircraft into a longer-term dry lease, that's an option that we're also open to."
Griffin insists that creativity and thinking of solutions differently is key for asset managers and lessors in the current crisis. "You have to think laterally you can't just follow the herd off the cliff" muses Griffin on how the new venture will help Genesis offer more solutions to its customers.
Tour operators and the charter market showed some signs of weakening back in 2019 before the pandemic hit, with some significant names including Germania, Aigle Azur, and Thomas Cook lapsing into bankruptcy which has left a "gap" in the market. Griffin adds that the ACMI market is generally one of the first green-shoots during a recovery period because of low barriers to entry. Ishka understands that Heston Airlines is in active negotiations with tour operators and Griffin points to a "surge" in forward bookings in the second half of the summer as a positive sign.
On SLBs and possible ABS

Genesis has grown steadily in the last six years in terms of portfolio and the platform's capabilities since Barings, a financial services and investment firm, initially acquired the Genesis Funding Limited business from AerCap back in 2014.
Before Barings acquired the business, Genesis Funding Limited had been a publicly listed entity in 2006 before being taken through an ABS and eventually merging with AerCap in March 2010.

In 2014, when Barings bought the firm, Genesis was originally conceived to manage aircraft bought by Baring-managed funds.
Griffin joined Genesis in 2018 from AWAS/DAE to build a full operating lease platform with committed equity from Barings managed funds and the Ireland Strategic Investment Fund (ISIF). It later appointed Griffin as CEO of the group in 2019, increased the firm's headcount, and moved into new premises in Sandyford Dublin.
Today the lessor has a fleet of 73 owned and managed Airbus and Boeing commercial aircraft with an average age of around 16.5 years old.
Griffin states the lessor has been recently chasing new-tech sale/leasebacks but adds that Genesis is looking at single-aisle aircraft SLBs across the age spectrum. The firm negotiated a warehouse financing with Citi in 2019 which Griffin states that the lessor still has access to. He adds the firm is not active in the ABS market but comments that it "remains an avenue that we will explore in the future."
More interest from green-time engine buyers
Genesis is a steady trader of aircraft. Griffin readily admits that 2020 was largely a "write-off" for aircraft trading but states that there has been a slight improvement "almost on a quarterly basis" in the bids being offered for remaining green-time engines such as CFM56 5Bs and 7Bs as well as V2500s.
Griffin adds that buyers with a real need and use for the assets, particularly for engines that can be used to help power cargo conversions, rather than purely "bottom-up" opportunistic buyers are helping the quality of the bids which are still below pre-Covid-19 rates but showing signs of recovery.
Genesis adds that the aircraft with the "right leases" attached to airlines that have performed "reasonably" through the crisis are still in demand and adds that the previous gap between buyer and seller in prices has narrowed.
One question Ishka had is whether airlines are using their improved bargaining power, thanks to the overhang of aircraft assets, to "trade age", and seek to swap their current leases of older narrowbody aircraft for younger aircraft with their lessors, and at more or less the same rates.
Griffin states that he is not seeing airlines ask for this. "Partly because of the incremental cost of putting aircraft back into the airlines, plus it's cheaper for airlines to negotiate with the current aircraft they have in their fleet and retain them, at least until you're on the green time management. That's probably beneficial for both the airline and the lessors at this stage rather than trade for age."
The Ishka View

Genesis has expanded relatively quickly and stuck to a purely narrowbody fleet having parted out the two older A330s it did have on its books. The lessor built out its platform in the last three years extending its technical and remarketing capabilities - a vital skill set in these challenging times.
The new ACMI JV is a creative solution for the lessor and asset manager which should confer a first-mover advantage by offering an accessible direct marketing channel for its green-time aircraft. Griffin believes that charter airlines will help service a pent-up demand for travel and it allows Genesis to benefit from that potential upswing in demand as airlines reactivate dormant routes.
The overhang of aircraft in the market means that Ishka expects to see more solutions like this from lessors.
It will be interesting to see how the ABS market recovers for leased aircraft. Genesis' interest in new-tech narrowbody SLBs will help it build a more attractive portfolio for the ABS market if that is how it chooses to refinance itself. However, Ishka believes that the SLB market is likely to heat up in 2021 given the number of lessors scratching their heads on how to expand and the limited number of deliveries scheduled for 2021.